product name :
Tungsten Copper Bar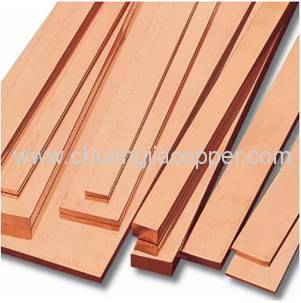 We produce copper bar, according to your request in different thickness and width or diameter.

The copper tubes are made of pure electrolysis copper and use Imported American advanced production equipment producing. They are precise in size and smooth on surface. Besides, they are of good heat conductibility. Furthermore, they are reliable in quality. Thus, they are widely used for heat exchangers, radiators, coolers, electro-heat-up pipe, air conditioner and refrigerators. The straight pipes can be used for oil transportation, brake pipes, water pipes and gas pipes for construction.

Copper bar is mainly use for electrical and conductive fields, we can produce the copper bar in lengths as per ASTM, GB and ISO9001 standards.

Tungsten Copper Bar
Supplied in hard, half hard and soft annealing temper.