hotel room facial Plastic Tissue Box Covers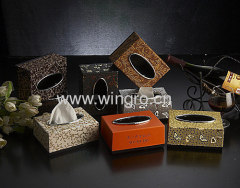 Type:
Buying Lead
Date Posted:
2014-04-22
Valid to:
Never Expired
Country:
China (Mainland)
Description:

Detailed Product Description

Name :plastic Gift Paper Box,Gift Box

Material:Paper ABS

Size:25*13*6.5

Packing:PP bag individual

Our Advantages:

1. One-step service without any outsourcing
We definitely produce all goods by ourselves, and banned for allowing any outsourcing production from other factories. It is the 1 stop service from printing, surface disposal, materials die-cutting, craftsmanship, QC, packing, delivery, therefore quality is 100% assured

2. Best Materials selection
All our goods are by use of best materials imported from Germany, Japan and Taiwan which are environmentally-friendly and we can guarantee all mass production goods are same as the perfect pre-production samples with exactly same materials and craftsmanship.
4. After Sales Services provided
Besides, after sales service is necessary for more understanding of your needs. We do keep a close concern.

3. Excellent and Experienced staff with Outstanding Academic Qualifications
All our team members are highly experienced with responsible manners, fast-tracking attitudes and prompt reaction. For our Salesmen and merchandisers are natively Hongkonger. All of them are in possession of Bachelor degree and PDG at universities from UK, Australia and HK with best English communication capability.


4. Factory visit is welcome
Our factory takes 180 minutes from HK international airport and locates in the main town of Zhejiang, so it is convenient and secure for your factory visit and production inspection.

Ms. Helen


Wingro International Trade Co.,LTD


Tel:

86-579-85156350


Address: China (Mainland)

Send a message to him/her
1). 100% melamine plates
2). Certification: SGS Inspection
3). Non-toxic food safe ...

China (Mainland)

1). 100% melamine plates
2). Certification: SGS Inspection
3). Non-toxic food safe ...

China (Mainland)

Chocolate Fountain
1.material : stainless steel
2.power supply: 220V/50hz &110V/60HZ ...

China (Mainland)
1). 100% melamine plates
2). Certification: SGS Inspection
3). Non-toxic food safe ...

China (Mainland)

flower display stands
1.100% hand-made
2. Hot selling in all over the world ...

China (Mainland)

flower display stands
1.100% hand-made
2. Hot selling in all over the world ...

China (Mainland)