Mini cooling fan with neck strap
Item No: BT-3189
-This hand-held water spray fan is very novel and useful.
-Cool, convenient & easy to carry.
-Powerful and safe flexible fan blades, easy enough for a child to use.
-With sling rope, easy to carry
-Perfect for outdoor activities, sporting events and travelling.
-Perfect solution to beat the summer heat.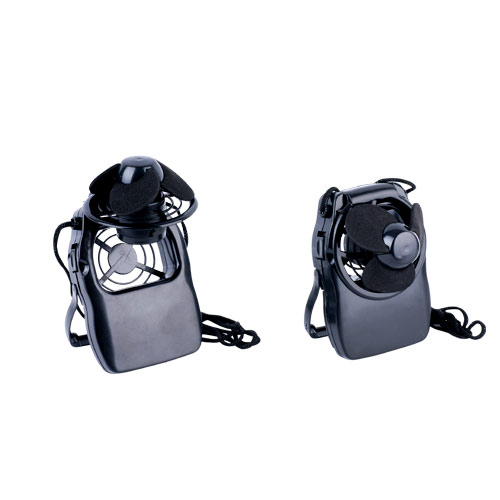 Description:
Mainly made of hard plastic material in white, rectangle appearance, turbo type fan, keep you free from injuries.
ON/ OFF switch, quite easy to operate, low power consumption.
Compact size and light weight, You can hang the fan on your neck with neck strap.
Fan blowing wind from top, creating a cool world for you in this summer.

Usage:
1.When charging, plug the product with 110-220V power, the indicator will be on.
One ful charging time is about 8-15hours.When fully charged, fan can work for 10 hours,lamp can last 10 hours, and the flashlight can last 7 hours.
2.When the switch on the handle stay in the middle position , the lights are off.Turn the switch left will turn on the flashlight , turn the switch right will turn on the desk lamp.
3.Press the round button below to turn on the fan ,press again to turn it off.