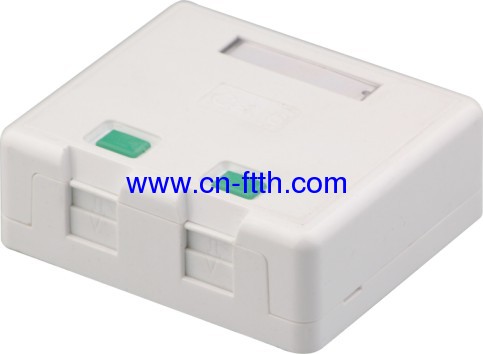 Single Port RJ45 Surface Mount Box

* Keystone surface mount boxes for adding an Ethernet or Telephone ports
* Includes screws and double sided adhesive tape for mounting
* Supports connectors for quick and easy installation
* Available in Ivory or White to fit with your demand
*If you need two port type ,please refer to YH-7016

Our Single Port RJ45 Surface Mount Box is good in quality and competitive in price. We manufacture kinds of Networking accessories with OEM, ODM service.
If you want more detailed information of this product or related problems, please contact with us feel free, we will give you the best solution in 24 hours.