Product Name:
OEM Lost Wax Investment Casting Parts

Model No.: JH12015
Specification:
1) Material: Stainless steel / Carbon steel / Alloy steel etc.
2) Process: Sodium Silicate lost wax precision casting+blasting+machining
3) Machining: turning, milling, drilling, grinding, threading, CNC machining etc.
4) Finishing: sand blasting, polishing, plating, acid treatment, anodizing, painting and PVC powder coating e
5) Design: Customized samples or drawings are accepted.
6) Standard: JIS, DIN, ASTM, BS
7) Certificate: ISO 9001:2000, ISO/TS 16949, GL/MCC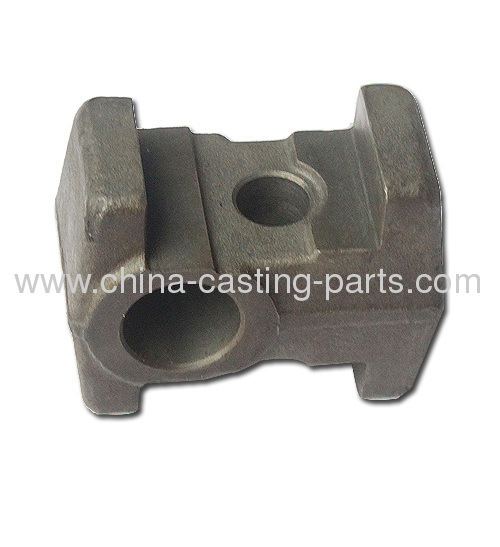 OEM Lost Wax Investment Casting Parts
Service offer
1, OEM Investment Casting
2, Machining
3, Inspection
Casting:
1. Casting Material: carbon steel, alloy steel, stainless steel
2. Standard: ISO 9001:2009
3. Full set Quality Control
4. Best Quality and Best Price
5. On time delivery
6. Working Process: Sodium Silicate lost wax precision casting+blasting+machining
Machining
ISO 9001:2009
Machinend to Drawings or Samples
CNC lathe
Casting:Silica sol lost wax casting (precision casting,investment casting), Sand casting
Machining: CNC lathe, four-axis milling center, Vertical machining center, Universal turret milling machine, Universal radial milling machine, CNC milling machine,Wire cutting
Inspection equipments: CMM, X-RAY NDT Equipment/Ultrasonic sensor, Spectrum Analysis Instrument, Impact testing machine, Universsal Strength Tester, metallographic inspection, HB hardness Tester, Layout table, Magnetic Particle Inspector
Ningbo Jinhui Precision Casting Co., Ltd
is specializing in manufacturing investment casting which is used for Auto parts, locomotive parts, truck parts, motorcycle parts, rigging parts, machinery parts, and so on.
Our engineers designed mould by PRO/ENGINEER, SOLIDWORKS, CAD and simulation analysis software to be sure the quality and high efficiency before tooling machining. Mould cavity and frame will be machined by automatic CNC milling center, CNC turning lathe, EDM , wire cutting machines. Our experiences and technology will be great helpful for you.
Investment casting is generally used for small castings, but has been used to produce complete aircraft door frames, steel castings of up to 300 kg and aluminium castings of up to 30 kg. It is generally more expensive per unit than die casting or sand casting, but has lower equipment costs. It can produce complicated shapes that would be difficult or impossible with die casting, yet like that process, it requires little surface finishing and only minor machining.
The advantages of investment casting are:
-Excellent surface finish
-High dimensional accuracy
-Extremely intricate parts are castable
-Almost any metal can be cast
-No flash or parting lines