alive Fiberglass dinosaur


Installation:The seller: 3-5 engineers will go to Destination and are responsible for installation. After the products arrive in Destination, engineers start to fly to your country. Installation Duration: About one week.
The buyer: who should pay following fees to the seller including engineers' wage(USD50 one day each person)/Air tickets/visa cost/ accommodation and eating of engineers in Destination and buy insurance for the engineers before the seller's engineers set off.
Price :depend on the quantity of dinosaur's movements and size.
Size:real life size or special size as per buyer's choice.
Movement:Mouth opens with a roar, Neck turns and oscillates, Body expands and contracts, Tails swings,
Eyes blink, Front limbs move.water effect ,smoke effect,fire effect walking .
Sounds:Dinosaur roaring sound
Color:natural color , cartoon color or special color as per buyer's requirement
Accessories:Control Box ,speakers,sensor , maintenance materials
Included:controler, remote control, sensor infrared control, coin-equipment, control panel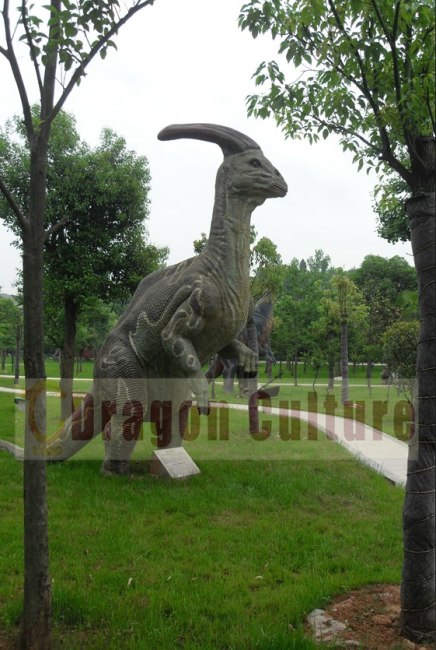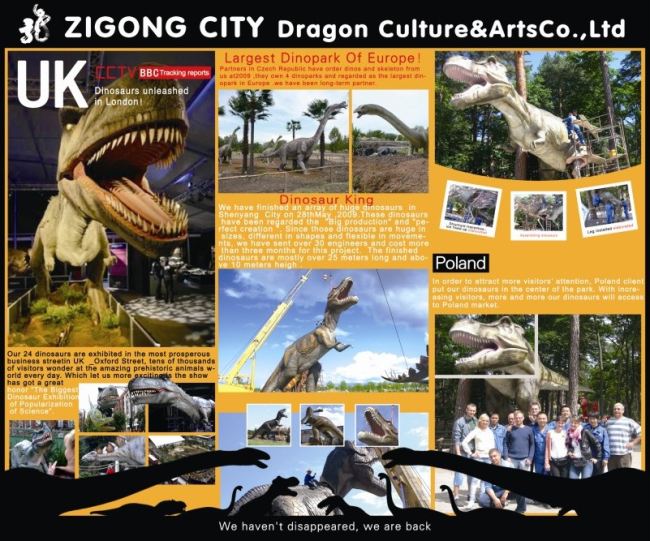 All our fiberglass dinosaur made up of high quality metal frame, Germany Motor,waterproof ,high and low temperature resistant, acids and alkali stand,good crack control and mould proof siliconrubber,skined or fleshed with a high density foam, and manually sculpted and coated by a professional artist to have an real-look