Disposable Syringe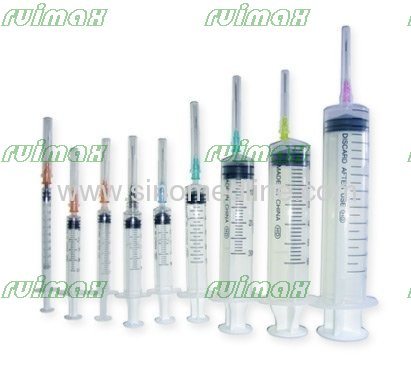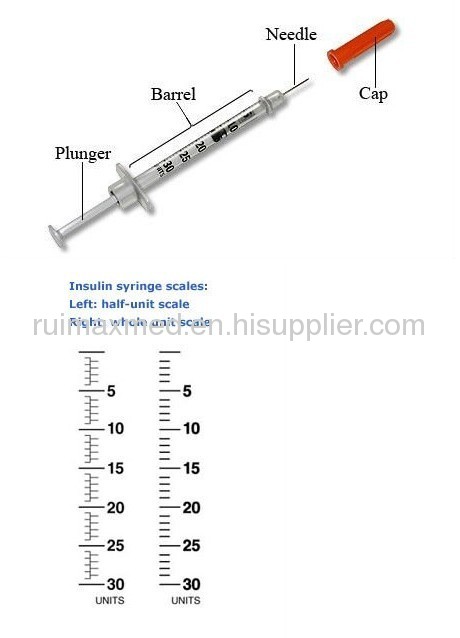 Specification:
Normal,Insulin,Tuberculin,Irrigation tip etc.
Size: 1ml, 2ml, 3ml, 5ml, 10ml, 20ml, 30ml, 50ml, 60ml etc.
With needle or without needle, 2parts, 3parts syringe with luer slip or luer lock.
Packing: Polybag or blister
Features:
1.Disposable syringe with three parts,luer lock or luer slip
2.Passed CE and ISO authentication.
3.Transparent barrel allows easy measurement of the volume contained in the syringe.
4.Graduation printed by indeliable ink on the barrel is easy to read
5.The plunger fits the inside of barrel very well to allow for smooth movement
6.Material of barrel and plunger:Material grade PP(Polypropylene)
7.Materials of gasket: Natural Latex,Synthetic Rubber(latex free)
8.Sterilized by EO gas, non-toxic and non-pyrogenic
9.No painful sharp and much strong needle with clear face.
10.Smooth gasket(piston)
Caution:
1.Sterility Not guarantteed if the envelope is punctured.
2.Don't reuse the syringes.
3.Discard the syringe properly after use.
4.Store in clean,dry and inset free location.