Shunt pipe assembly with brass distributor

Professional precision manufacture for many years.
1. Quality control :The defective products rate is 0.1%. Imported material 100%.
2. Reasonable price , Precision made.Experience & Reasonable QC that you can reply on.
3. Each part would be given 100% test and tryout before shipment.
4. Adequate supply capacity. Punctual delivery time.
5. Best after sales service is provided.

Production Features:
Offering a wide range of high quality distributors that are produced with Brass Extruded Rod
Use of latest technologies in processes like puling, punching, reducing, drilling and others
Interpretive designed & precise degrees divisions adopted at production stage
Products have separate air liquid flowing in the evaporator of refrigeration system
We can also design products as per specifications of our valued customers
We provide wide range brass fittings which are made of brass & coppers, including: elbows, tees, adapters, taps, valves, various nuts and so on. We can also provide customized services according to clients specific requirements.
Ensuring high quality reliable products, professional services and competitive prices, we are looking forward to establishing long-term beneficial partnerships with you in the near future. Please feel free to contact us for more information.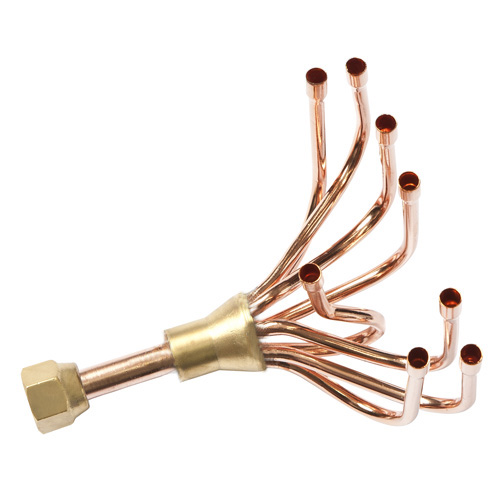 Shunt pipe assembly with brass distributor