pe pipe extrusion machine:

pplication :
Mining – above and below ground
• Slurry Lines – to convey suspended
solid matter in quarries and mine.
• Industrial and Chemical – to
transport aggressive fluids.
•

Submerged Pipelines

– for cable
ducting, water and sewerage.
• Water Supply
• Sewage, Effluent and Waste Water.
• Gas Distribution.
• Trenchless Construction – for water
supply, sewerage, conduits and gas

.
technical parameter

| | | | | | | | | |
| --- | --- | --- | --- | --- | --- | --- | --- | --- |
| range | 16-63mm | 20-110mm | 75-160mm | 90-250mm | 110-315mm | 160-450mm | 315-630mm | 500-800mm |
| Extruder | ¢45mm | ¢60mm | ¢75mm | ¢75mm | ¢90mm | ¢90mm | ¢120mm | ¢150mm |
| Extruder power | AC30kw | DC75kw | DC110kw | DC110kw | DC160kw | DC160kw | DC280kw | DC335kw |
| Extrusion capacity | 60-100kg | 100-150kg | 250-300kg | 250-300kg | 350-400kg | 350-400kg | 650-700kg | 850-900kg |
| Max. production speed | 10m/min | 6m/min | 6m/min | 6m/min | 3 m/min | 1.2m/min | 0.9m/min | 0.7m/min |
pe pipe machine pictures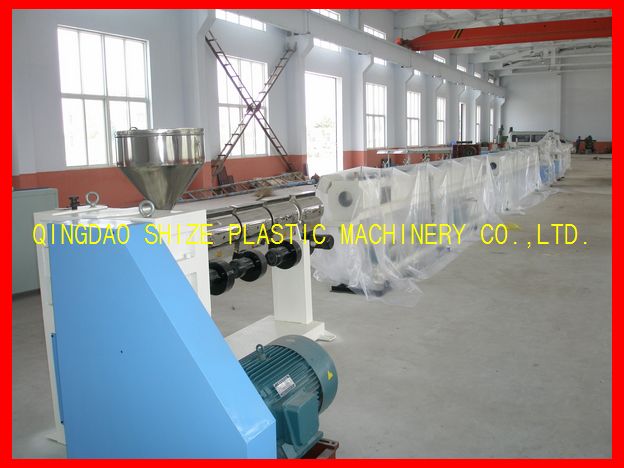 1.single screw extruder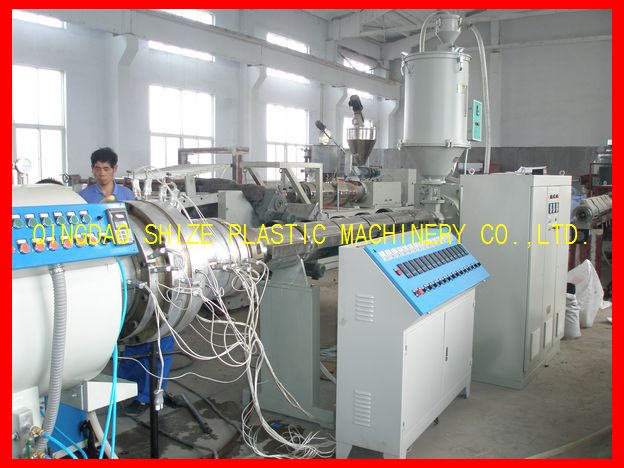 2.the die head



3.vacuum calibration tank



4.haul off unit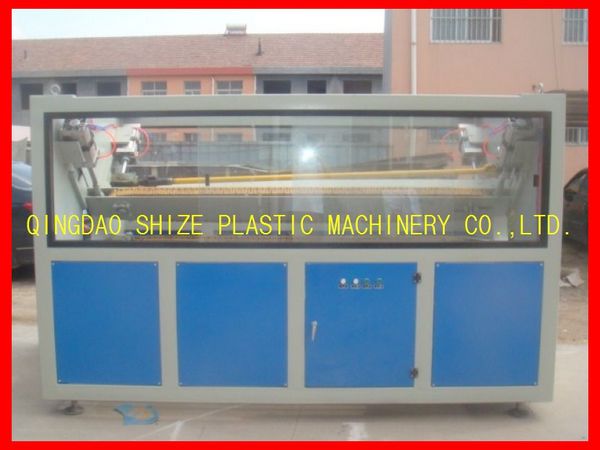 5.cutting unit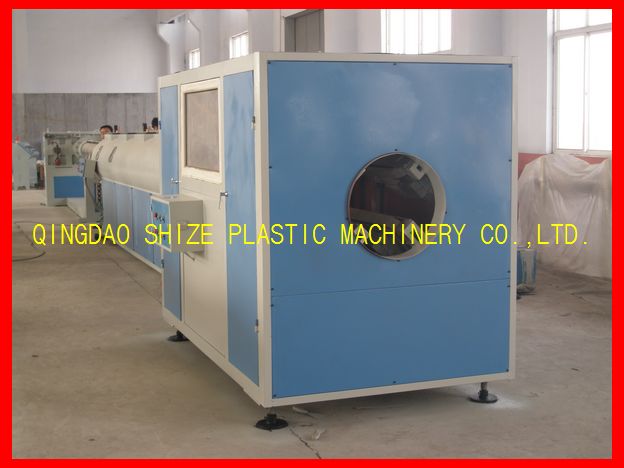 pipe pictures