Our main product, Round /Square /Rectangle /Oval /Window Section Pipe, is made by carbon steel strip; the welding is under strict quality control based on standard.

Welded Carbon Steel Round Pipe
Executive Standard: ASTM, DIN, JIS, GB
Grade: Q195-Q235

Product
Outside Diameter
Thickness
Inches
MM
Inches
MM
Black annealed pipes
0.3150-3.9370
10-100
0.0118-0.0787
0.3-2.0
Bright pipes
0.3150-3.9370
10-100
0.0118-0.0787
0.3-2.0
Pre-galvanlized pipes
0.3150-3.9370
10-100
0.0118-0.0787
0.3-2.0
Cold hard pipes
0.3150-3.9370
10-100
0.0118-0.0787
0.3-2.0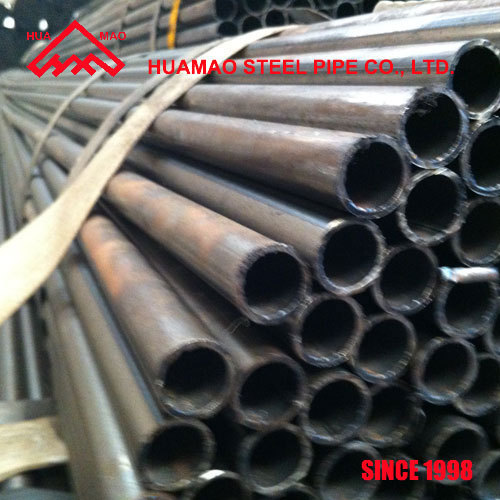 Welded Carbon Steel Square Pipe
Executive Standard: ASTM, DIN, JIS, GB
Grade: Q195-Q235

Product
Outside Diameter
Thickness
Inches
MM
Inches
MM
Black annealed pipes
0.3937²-2.3622²
10²-60²
0.0118-0.0787
0.3-2.0
Bright pipes
0.3937²-2.3622²
10²-60²
0.0118-0.0787
0.3-2.0
Pre-galvanlized pipes
0.3937²-2.3622²
10²-60²
0.0118-0.0787
0.3-2.0
Cold hard pipes
0.3937²-2.3622²
10²-60²
0.0118-0.0787
0.3-2.0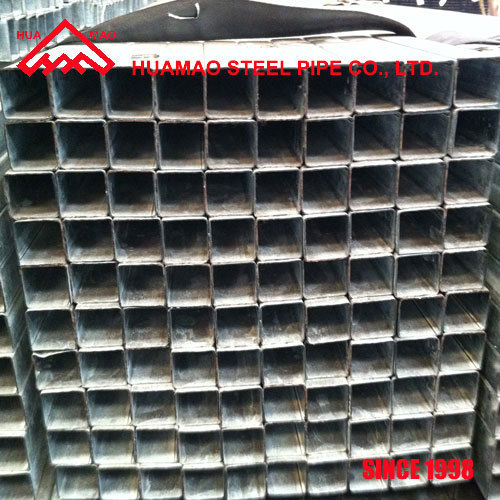 Welded Carbon Steel Rectangler Pipe
Executive Standard: ASTM, DIN, JIS, GB
Grade: Q195-Q235

Product
Outside Diameter
Thickness
Inches
MM
Inches
MM
Black annealed pipes
0.2362*0.3937-1.9685*3.9370
6*10-50*100
0.0118-0.0787
0.3-2.0
Bright pipes
0.2362*0.3937-1.9685*3.9370
6*10-50*100
0.0118-0.0787
0.3-2.0
Pre-galvanlized pipes
0.2362*0.3937-1.9685*3.9370
6*10-50*100
0.0118-0.0787
0.3-2.0
Cold hard pipes
0.2362*0.3937-1.9685*3.9370
6*10-50*100
0.0118-0.0787
0.3-2.0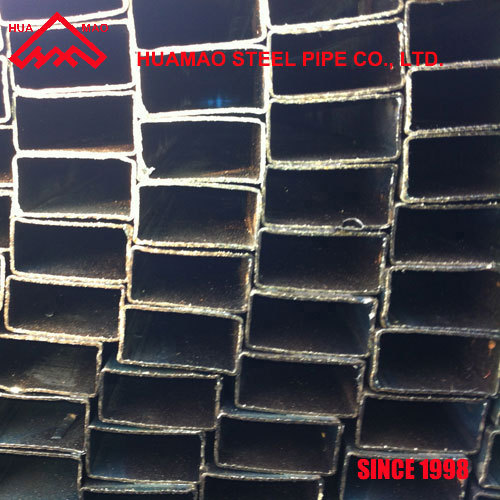 Welded Carbon Steel Window Section Pipe
Executive Standard: ASTM, DIN, JIS, GB
Grade: Q195-Q235

Product
Outside Diameter
Thickness
Inches
MM
Inches
MM
Black annealed pipes
T/Z/L 0.9843-1.4960
T/Z/L 25-38
0.0236-0.0787
0.6-2.0
Bright pipes
T/Z/L 0.9843-1.4960
T/Z/L 25-38
0.0236-0.0787
0.6-2.0
Pre-galvanlized pipes
T/Z/L 0.9843-1.4960
T/Z/L 25-38
0.0236-0.0787
0.6-2.0
Cold hard pipes
T/Z/L 0.9843-1.4960
T/Z/L 25-38
0.0236-0.0787
0.6-2.0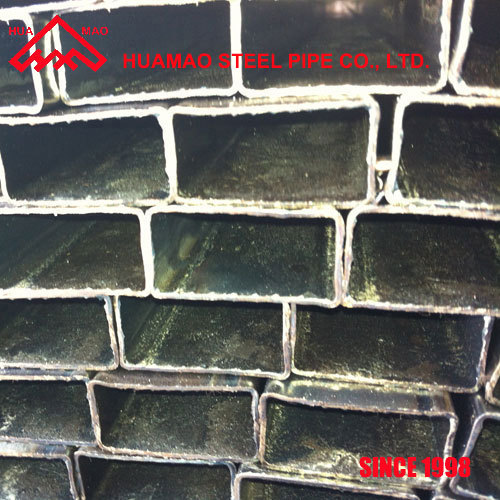 The carbon steel whose properties are determined primarily by the amount of carbon present. Apart from iron and carbon, manganese up to 1.5% may be present as well as residual amounts of alloying elements such as nickel, chromium, molybdenum, etc. It is when one or more alloying elements are added in sufficient amount that it is classed as an alloy steel.
Straight Welding in producing pipe is straight type of ERW. ERW stands for Electric Resistance welded pipe. A plate rolled to become a pipe and welded using Electric Resistance Welding process.
Packing: in bundles with standard seaworthy export packing or as request.
Payment terms: T/T or if other
Terms of delivery: FOB, CFR, CIF or if other
Kindely Attention: in your inquiry, please include the outer diameter, thickness and length, also please indicate the material of the pipe and your specified requirement, because they are important to quote you our best price.