.We offer Japanese importerd raw materials and steel grades R780,G105 and S135.We also manufacturer a wide range of drill heads,barrel and fluted reamers,swivels from 10 to 200 tons,octagonal connection sleeves,starer rods and subs.


Our company is equipped with the most advanced in China CNC pipe thread lathes, 130-ton friction welding machine, 200-ton upsetting machine, deep-well tempering & hardening furnace, plus ultrasonic flaw detector, hardness tester, magnetic particle detector and other advanced testing equipments, with perfect management system, sophisticated production techniques and strict testing process, and strive to produce high quality products with fine workmanship to satisfy large clients.
Unity, Compliance, Self-reliance, Innovation" Baiweiser adhering to the spirit of enterprise, the general manager Mr. Zhou Shengfeng led through the seven years since the establishment of company. All-weather and all-season, seven years hard work, forged Langfang Baiwei's toughness and cast the stiffness.
Faith will move mountain " Thanks to the friends' quietly supporting Baiwei. Baiweiser believe in your support and our struggle, the future of Baiwei will become better!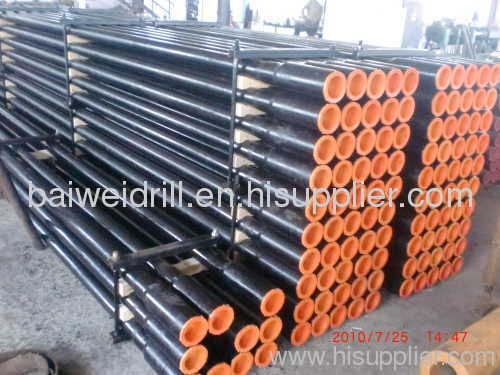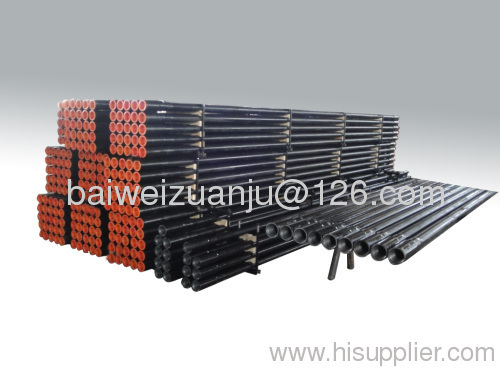 Horizonal Directional Drill pipes drill tools. Wecan produce all types of drilling rods such as HDD drilling rods and pilot guide bits, swivels,


Our directional drilling pipes for Chinese drill manufacturer as well as pipes specifically for Vermeer ,Ditch Witch and case rigs.Our pipes range from 50 through 60,73,89,102,114,127 with lengh 0.5 to 9.6 meters