Countertop lockable acrylic display cases

Description:

This is a
smaller display showcases
compared to AD1066. They are for same customer and same for displaying sunglasses, watches, wallets, belts. Sized 350mm x 250mm x 570mm, there are four sheleves inside it.
Customer's logo is printed on top box. For the top box 50mm height, we have addes several supporting bars inside the box so, 1, the middle area won't get indent; 2 the box is stronger.
See below picture for a reference.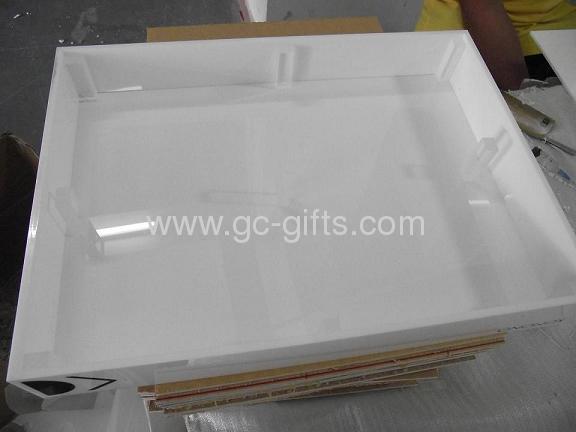 Supporting bars inside top box to make it stronger

Packing:

Each to a plastic bag, then four cornersto be protected by four thick polyform, then to 7-ply seaworthy carton.
Customization:

Customer's design is welcome. Since we don't need special mold for acrylic display showcases, we can make according to customer's requirement even the quantity is not big.
We promise:
* OEM design within 2 working days free of charge;
* Response in 1 working days;
* Production update provided regularly during production period