product name :Air products big flow air units air unit air compressor accessory pneumatic component smc shako airtac AC5010-10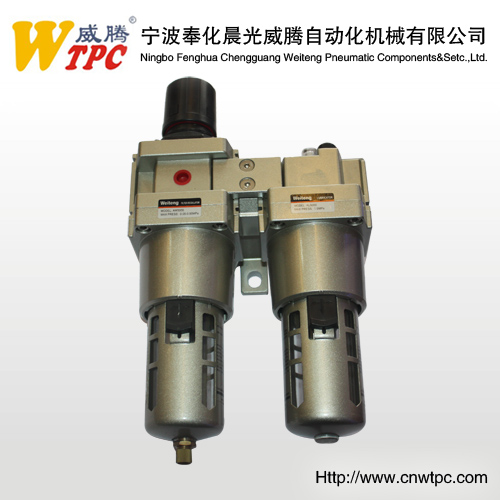 Ordering Code/Mode

Specifications

Acessories

Components

Rated Flow

(L/MIN)

Joint Port Size

(g)

Pressure Gauga Size(g)

Weight

(KG)

Bracket

(2)

Pressure Gauge

Filter with pressure reducer

Lubricator

AC1000-M5

AW1000

AL1000

90

M5×0.08

1/6

0.22

Y10T

G27-10-R1

AC1010-01

AW2000

AL2000

500

1/8

1/8

0.66

Y20T

G36-10-01

AC2010-02

1/4

AC2010-02

AW3000

AL3000

1700

1/4

1/8

0.98

Y30T

AC3010-03

3/8

AC3010-03

AW4000

AL4000

3000

3/8

1/4

1.93

Y30T

AC4010-04

31/2

AC4010-06

AW4000-03

AL4000-06

3000

3/4

1/4

1.99

Y40T

G46-10-02

AC4010-06

AC5010-10

AW5000

AL5000

4000

3/4

1/4

3.20

Y50L

1
free to adjust the pressure range ,reduce the impurity of air .oil and water seperator .


best solution for automation . strict quality and cost control system !
parameter diagram: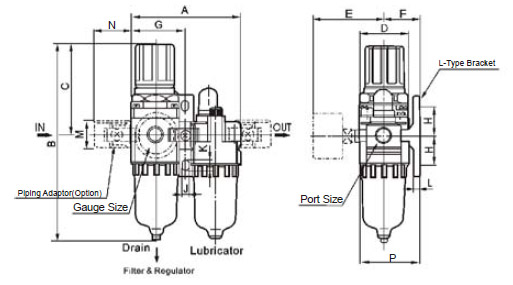 feature :1.simple assemble,instructure simple ,use to all kinds of automatic equipment .
2.sugest oil : VG32
3.pay attention to the temperation range and pressure range .
advantage: 1.new oil cap to ensure the oil will not come out .
2.new adjust pressure cap ( when pressure high will not come out)
3. bigger flow rate and less noise .
production ability : 1. one month 10000pcs
2. 150 workers
3 .advanced machine ,professional technician team
4. 4.delivery date :normally 15-20days .
best choice for pneumatic service !