Transport Information


For our Standard Packaging:

Carton - 500 pieces (57cm x 40cm x 21cm)

20ft FCL: 291,500 pieces
40ft hq FCL: 666,500 pieces


Or permit us to consolidate with other items or with other orders.
Please let us know your requirement...




Products: 4P Male Speakon Connect with Clip-on CE302
Electrical Properties
Mechanical Properties
Contact Resistance
Insulation Resistance
Dielectric Strength
Inserted
≤3mΩ
≥1GΩ
4KV (peak)
>2000
Industry standard speakon length and diameterChuck type strain relief system for secure clamping of cables
Industry standard speakon diameter
Easy to assemble with only 4 parts and no screws
Connecting Terminal
Grey Speakon with Clip-on
Close & Open Mark on Speakon
Inner box and standard carton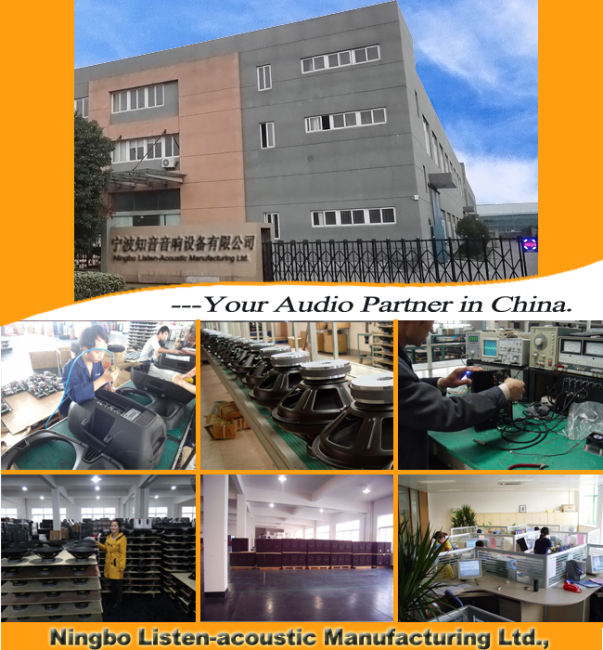 NINGBO LISTEN-ACOUSTIC MANUFACTURING LTD.

We are professional manufacturer for proaudio system.
We have

15 years experience

in OEM & ODM production for many famous brands.

The advantages to work with us:


1. We focus on details.
2. We can adjust the sound quality without extra cost.
3. Same price we have better quality and same quality we have best price.
4. Same products just offer one customer in same market to avoid the price war.


We know all what musician's want,
Welcome to visit our web-site !

Shall you have any question or concern, please feel free to contact us in 24hours :
Tel: 0086-574-87865631
Fax: 0086-574-65060088
Contact Person: Roman Ji



4P Male Speakon Connect with Clip-on CE302