pet bottle moulding machine manufacturing line


ZQ-B series full-automatic pet stretch blow molding machine is the most stable two-step automatic stretch blow moulding machine. It has one to six cavities and the maximum capacity of the products is 0.6L,2.0L,5L and 10L. It can blow bottles in shapes: carbonated, mineral, pesticide, cosmetics, wide-mouth, hot filling, and other packing containers, which is made of plastic of crystalline type, such as PET and PP etc.

Machine advantages
1).High Automatization
2).High Intelligence:The machine can be controlled through touch screen and running status is shown on it.
3).High Quanlity:Steady infrared heating system blowing and highly precise blow-mould closing system ensure quality.
4).High Speed:1400BPH(1-cavity) 8000BPH(6-cavity).
5).No Contamination:Closed production zone, good self-lubrication system avoid contamination.
6).Low Cost:Low consumption of electricity, air and water.
7).High Transparency:Easy maintenance, absolute safely, visual inspection, low noise.


pet bottle moulding machine manufacturing line

TYPE
ITEM
ZQ-B5000
ZQ-B5000-2
ZQ-B5000-4
CONTAINER
Number of cavity
1cavities
2cavities
4cavities
Output
650-800 pcs/hr
1200-1500 pcs/hr
2000-2200 pcs/hr
Max.container volume
5L
5L
5L
Max.neck diameter
45-80mm
45-80mm
45-80mm
Max.container diameter
180mm
180mm
180mm
Max.container height
350mm
350mm
350mm
ELECTRICAL SYSTEM
Number of lamp
24pcs
36pcs
60pcs
Max.heating power
22kw
36kw
60kw
Installation power
22kw
60kw
100kw
Actual power consumption
18kw
22kw
36kw
AIR SYSTEM
Operatating pressure
7-9kg/cm²
7-9kg/cm²
7-9kg/cm²
Low pressure consuming
1200Ltr/min
1600Ltr/min
2600Ltr/min
Blowing pressure
25-35kg/cm²
25-35kg/cm²
25-35kg/cm²
High pressure consuming
1200-1600 Ltr/min
2600-3000 Ltr/min
4500-5000 Ltr/min
CHILLER WATER
Operating pressure
5-6 kg/cm²
5-6 kg/cm²
5-6 kg/cm²
Temperatuer
10ºC
10ºC
10ºC
Consuming
3600kcal/hr
4600kcal/hr
6600kcal/hr
Flow rater
20Ltr/min
30Ltr/min
45Ltr/min
MACHINE
Machine dimension
3.0x2.1x2.1(m)
4.3x2.1x2.1(m)
5.6x2.1x2.1(m)
Machine weight
2.3ton
4.0ton
5.5ton
Note: The specifications are subject to change without notice for the further improvement.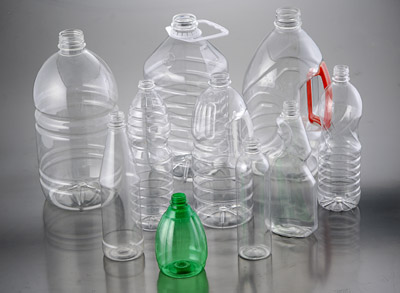 pet bottle moulding machine manufacturing line

ZQ Machinery