Eco-Friendly Swivel Magic Tornado Mop For Household


specifications:
Model No.:MC50-0074-14
Brand Name:Mast
Mop Head Material:PP
Color:blue+white
Volume:15L
Magic tornado mop

Tornado Mop made of plastic, steel. and micro fiber fabric;bucket made of plastic

Advantages:

1).Microfiber mop head works great wet or dry
2).the microfiber refill make the mop super-absorbent
3).Mop cleans easily around and under furniture, in the bathroom and along baseboards and other hard-to-reach places
4).Keeps your hands out of dirty water
5).Mop head is machine washable
7). To replace the microfiber refill easily
8).the packing is gift box and looks very beautiful.

INSTRUCTIONS:
1)Assemblying the mop head: place the head under the spinning disk. step on the disk, you will konw the mop head is attached when you hear it "click".
2)Disassemblying the mop head: step on the white fiber pull the handel upward.
3Adjusting the angel of the handel-simply turn the handel left or right to set the angle that you want the spinning disk will rotate 360 degree.
4)Water level-Do not pour water over the level mark on the bucket, to avoid water from overflowing.
5)Put the mop straight down in the spinning basket.
6)Ensure all of the white fiber head is inside the basket.
7)Step on the pedal and spin the basket to dry the mop head.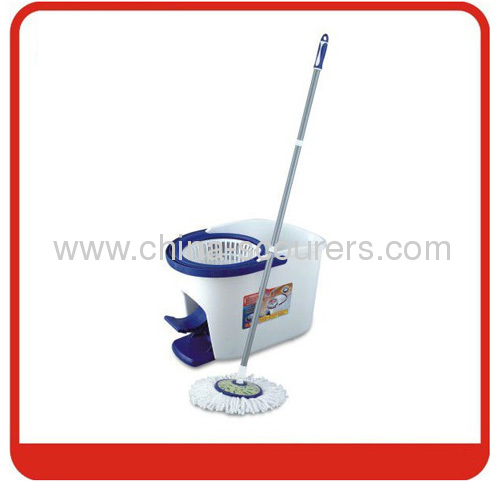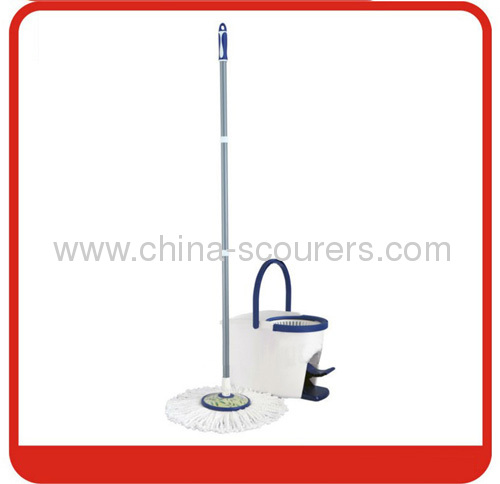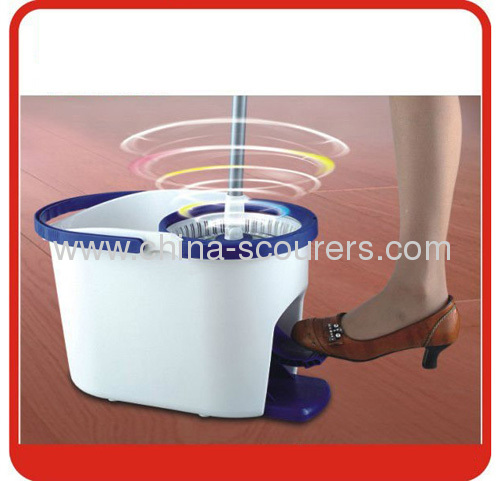 Eco-Friendly Swivel Magic Tornado Mop For Household