Product name :18" X 3" Flexible Microfiber Dusting Mop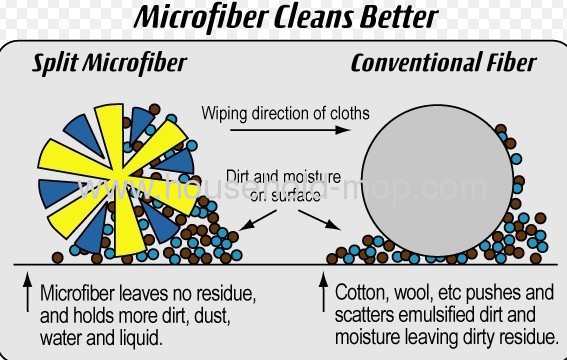 Specifications

Item no:

AJ001F 18" X 3" Flexible Microfiber Dusting Mop

Brand:

Karanfil

Material:

PP+microfiber+steel pole, can be made as customers' demand

Size:

67-120cm (pole's length) , 39.5*9cm(pedal's size)

Color:

can be made as customers' demand

Weight:

according requirement

Terms of products

MOQ:

3000pcs

Price:

FOB

Shipping port

Ning bo or Shanghai

Certificate:

ISO9001

Usage:

Home, office, hotel etc.

Feature:

ECO-friendly; telescopic pole;

Sample lead time:

5-10 days

Order delivery:

25-30days after receiving 30% deposit

Payment terms:

T/T and Western Union. can be accepted. Usually we need to get 30% deposit before we make the production, 70% balance paid after we finished the order.

Packing:

can be packed according to customers' require.

Shipment means:

by sea, by air, by express etc.(according to customers'demand)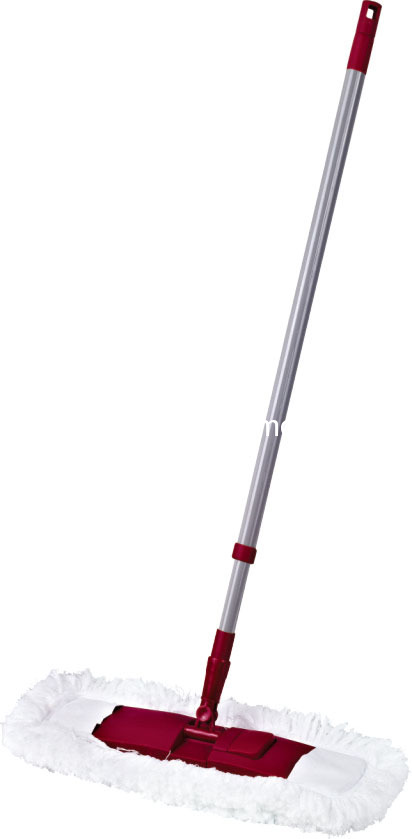 Fetures:
The mop cleans, removes dust and absorbs water, making the floor clean, dry and saferight away
Handy refill packs allow you to swap mop head any time
with pedal rotatable design,mop angle could adjust to your requirement.
ECO-friendly,with extensible handle so that you can clean everywhere more easily
It is very useful to clean in house and office
How to Mop the Kitchen Floor when You Have Inside Cats
Have you ever noticed how inside cats get under your feet, particularly when you want to clean? This can be distracting and hazardous. Read on further to learn more about how to mop the kitchen floor when you have inside cats.
Remove Food and Water Bowls from the Kitchen
If your cats have their food and water bowls located in the kitchen, you cannot blame them for spending a lot of their time in the kitchen when they are hungry or thirsty. But if you want to clean the kitchen floor, you will have to move your cats' food and water bowls out of the kitchen so that you can clean the floor properly without having to clean around your cats as they are having a meal or a drink.

Use Toys to Distract Cats
Cats have a limitless capacity for getting into trouble and curiously investigating what is going on around them. When you want to clean the kitchen floor though, it will not do having your inside cats walking all over your freshly mopped floor or watching as they slip on the wet floor before it has even had a chance to dry. One way you can keep inside cats out of the kitchen as you try to mop the kitchen floor is to use cat toys to distract them. Choose cat toys that contain catnip, bells, string or wool. Such toys can keep cats entertained for hours and help to keep them out of the kitchen while you are cleaning the kitchen floor.

Enlist the Help of Family Members
Family members can help to distract curious cats long enough so that you can mop the kitchen floor without having to constantly put the cats out of the kitchen. They can help by taking the cats into another room and playing with them and making a fuss of them long enough so that the kitchen looks less appealing to them.
Cleaning the kitchen floor will seem like more of a chore if you have cats under your feet investigating the soapy bucket and then trying to drink from it or sniffing at the wet mop as you attempt to mop the floor. But if you plan in advance and create reasons for your cats to stay out of the kitchen, there will be less likelihood of your inside cats interfering as you try to mop the kitchen floor.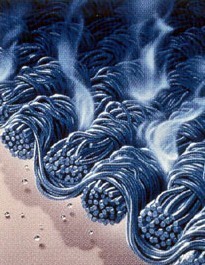 This Magic mop can be widely used for:
1.wood floors, ceramic tile, marble,inside vehicle and other smoothsurface.
2.clear ceilings, walls, etc, the dust and spider web on the wall can be easily removed.
3.clean up the furniture, electrical appliances, computers, etc.
4.handle:telescopic & assemble