Best selling
digital LP-E6 camera battery for Canon
EOS 5D Mark II 7D 60D
Introduction
Digital LP-E6 camera battery for Canon
is a Canon equivalent battery made with premium lithium-ion cells and rated at 7.2V / 1800 mAh. The LP-E6 is equipped with an info-chip that shows battery power level on the camera's LCD.
Specification
Chemistry:Lithium-Ion
Output Volts: 7.4v
AmpHours: 1800 mAh
Color:Black
Size:56.7 x 38.5 x 21.0 mm
Warranty:One year
Fit models for
LP-E6 camera battery for Canon
Canon EOS 5D Mark II / Canon 5D II / 5D3 / 5DMarkII
Canon EOS 5D Mark III / Canon 5D III / 5D3 / 5DMarkIII
Canon EOS 6D / Canon 6D
Canon EOS 7D / Canon 7D
Canon EOS 60D / Canon 60D
Canon EOS 60Da / Canon 60Da
Canon EOS 70D
Our advantages
1. True-capacity, safe and reliable, stable performance, long standby time.
2. Built-in PCM triple protection, prevent to over-charge, over-put, over-current.
3. Built-in valve prevent the core form explosion, make sure the battery safe.
4.Using low pressure injection molding packaging technology, the quality is more stable.
Product images
Factory images
Packing images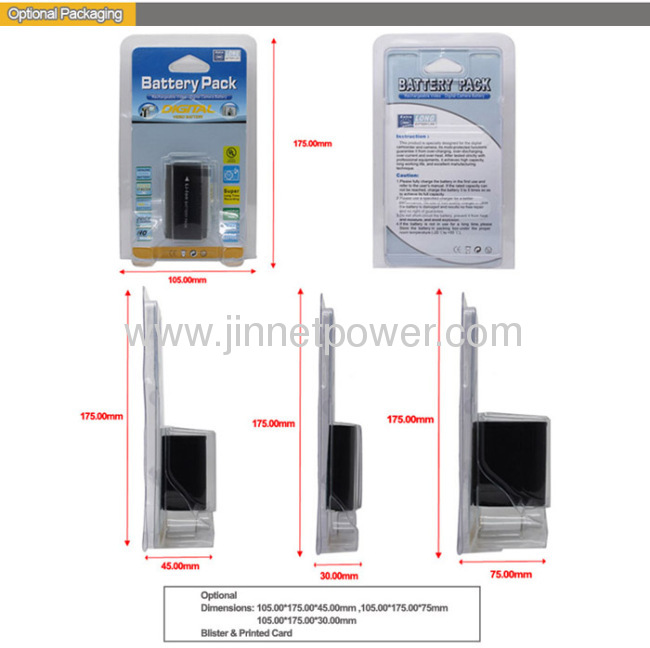 Are you looking for the best supplier for the replacement laptop batteries at the most favorable price?
Here is the right place!
We are the professional manufacture for camera batteries and accessaries for more than years. Our product range include digital camera battery,chargrs, camera battery grip and LED Video Light, including Canon, Nikon, Sony, Panasonic, Fujifilm, Olympus, Samsung and so on.

Just order here , Buy With Confidence:

High Quality----We believe that you will get the new highest quality batteries and adaptes at the lowest prices. We continuously strong our search team on the market of laptop batteries and adapters to ensure that we are the newest, and highest quality.
Low Price----As your see, we are factory, we are source. So that we have High Quality, Low Price, 100% Guarantee, Just order what you want.
Best Service----We earn a high reputation both in domestic and foreign markets, please rest assure that we will give your the best shopping experience.
Fast Shipping----We can ship the goods in 1-7 days after your payment. If samples, we can dispatch for you as soon as we confirm your payment.
Using tips for
digital camera batteries
1. Upon initial use (or after a prolonged storage period) the battery may require two to three charge/discharge cycles before achieving maximum capacity.
2. If the battery will not be used for a month or longer, it's recommended that it is removed from the device and stored in a cool, dry, clean place at about a 50% capacity level.
3. Leaving a battery in a laptop while using an electrical outlet for long periods of time will keep the battery in a constant stake of charging up and that will reduce the life cycle of the battery.
Thanks For Your Time to Brower Our Product ,We Will Do Our Best For You!