High Capacity Power Bank of Car Jump Starter for Emergency with Flashlight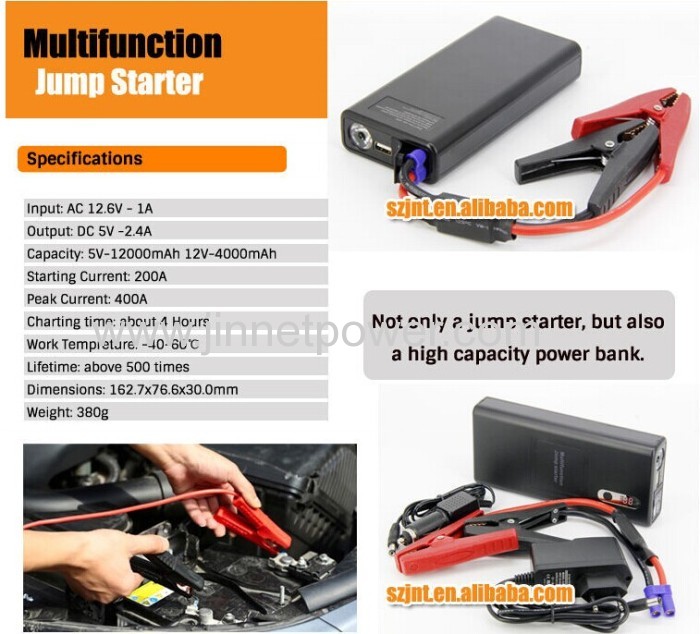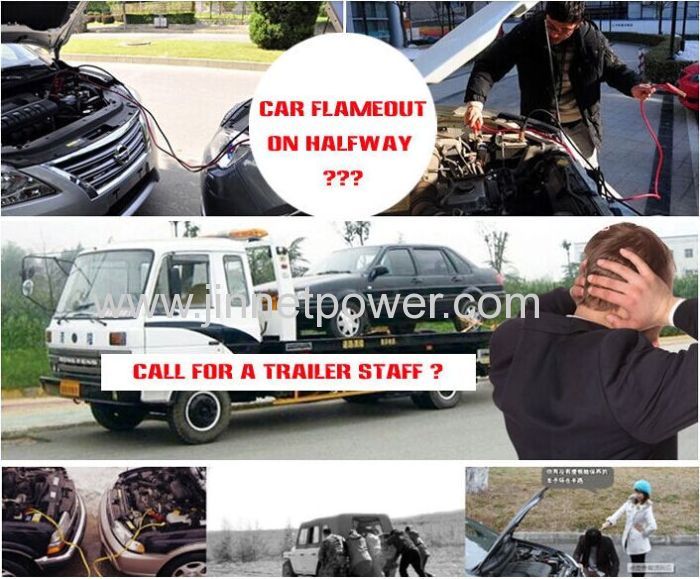 Features
1. Light weight, small size with carrying pack for convenience carrying everywhere.
2. Using 12000mAh high capacity high power polymer batteries, support for fast charging.
3. Support 12V car jump starter, emergency start when the car have no power or in the low temperature.
4. Supply power for all brand mobile phone, laptop, notebook and other digital devices.
5. It also works as a torch for illumination and emergency location indication by SOS and flash lighting.
6. During charging for your device, LED lights indicate the balance power of built-in battery of item.
7. Put your mobile phone on the wireless charger, and it start to work.
8. High capacity with long cycle life
Emergency vehicles activated 20 times

Once the cold weather starts

Bright lighting 40 hours

Strobe up to 30 hours

Issuing SOS signal 120 hours

Full of smat phones more than 10 times

Computer power supply 3 hours