Product Name: Super Fuel Saver
The FUEL SAVER is a kind of new type with patent.
It has fuel saving 15-25%. It's very effective in expensive fuel nowadays.
Application
It is suitable for all fuel engines, such as car, motor cycles, tractors, and so on. Long life, low cost, easy installation, safe and reliable.
Principle of fuel saving:
When fuel is flowing to the fuel saver, it magnetises fuel molecule and makes the molecule temporarily into cathode. Fuel burning will be more efficient in engine while reducing carbon. The unit can improve your fuel mileage an average of 10%-20%. The unit gives you high test performance and lets low carbon monoxide. The gauss value has 12000 gauss.


Features:
Fuel saving 15-25%
Your engine will last much longer.
Reduce carbon monoxide emission
Uni-directional magnet. It does not interfere with any other electrical device
Works on petrol or diesel engines
Environmental friendly!
Maintenance Free and One time purchase
Install need less than 5 minutes with no tools needed!!!
Does not affect vehicle warranty!
Can easily be transferred to another vehicle
Suitable for both gasoline and diesel engine
For more informations about above magnetism requirement, please visit our website.

Fuel Saver: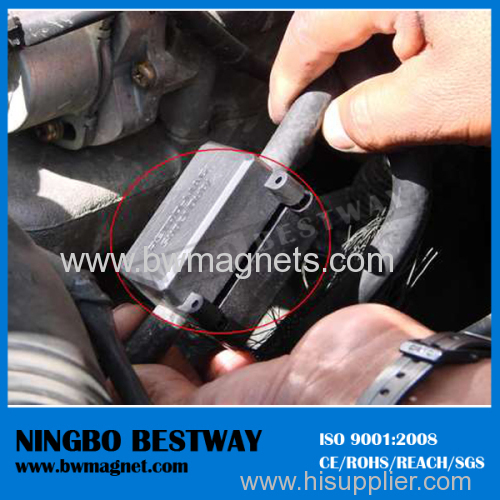 Magnetic Fuel Saver: