Cheapest and best sales of telescopic 28cm PVA Mop

Specifications
Luxury PVA mop:
1. Made of steel, pp, pva sponge.
2. PVA sponge has good absorbency, super cleaning ability.
3.Telescopic steel handle can save space and easy for package.
4. Esay to change the refill.
5. The refill item number is MC13-1265-11


| | |
| --- | --- |
| Item No | MC10-1265-11 |
| Size | 28cm |
| Material | PVA & steel & PP |
| Hanlde | Telescopic steel handle |
| Packing | Paper card |
| Carton | 12pcs/CTN |
Cheapest and best sales of telescopic 28cm PVA Mop


Usage Guideline of PVA mop
1. Before cleaning, remove the packing of sponge head, and dip it into water after it become soft, then can be used.
2.The PVA head can be washed and then use repeatedly.
3. PVA can absorb water, dust and hair, thus it can save time, energy, and be convenient and easy-cleaning.
4. Application in ceramic tile, granite, teak floors, iron net window, glass and wall cleaning.
5. Avoid the direct sunlight.
Eco-Friendly Telescopic Steel pole handle PVA mop


Feature


PVA mop: Strong water absorption, powerful wear-resistance, easy self-clean, wonderful detergency, excellent ability in absorbing dust and hair.
Ring pull handles: Push/pull conveniently, lavor-saving and durable.
Double roller: Adjusting height by revolving the exterior handle.
Special stainless steel pole: Antirust ,slip-resistant, and decreasing scrapes.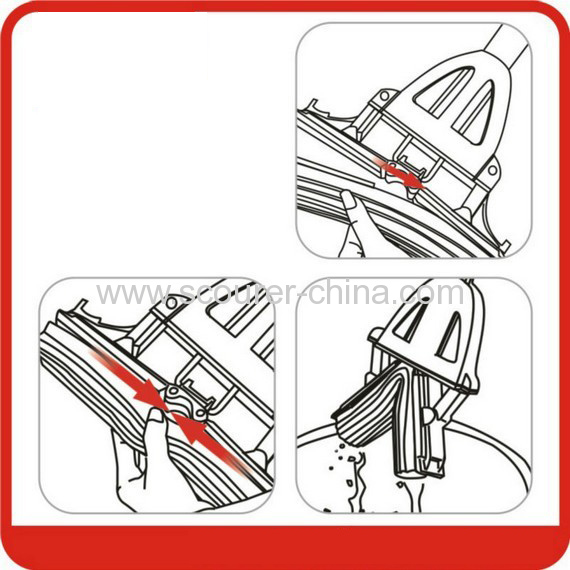 DESCRIPTIONS
1. High quality stainless steel pole.
2. Excellent liquid absorbency and remarkable cleaning ability.
3. Great cleaning power, high efficiency in cleaning.
4. Super decontamination ability.
5. Good wear-resistance.
6. Easy clean, quick dry.
7. Suitable for any place.
8. More convenient with removable refill.
9. Accept OEM order from customers and logo printing is available as well.
Packaging & Delivery
| | |
| --- | --- |
| Packaging Details: | Color card, 12pcs/ctn |
| Delivery Detail: | 30 days after we receive the deposit |
In-process management procedures
1.According to production requirements,logistics is resposible for establishing EHS requirements,rational layout of the production enviroment,production department to maintain the production according to 5S management requirements,to a special enviromental in equipment or procedures,need to have a formal document specify that the staff must strictly enforce,on the anti-static requirements of the process and location,must operate strictly in accordance with the guidance document and the corresponding documentation for operation.
2.Engineering resposible for equipment maintenance, specific maintenance contents fefer to production equipment control procedures.
3.Production resposible for assist materials control Department of the online materials,and manage scrap units.
3.Production control production line output according to plans,use the "production internal maintenance form"record and track human,machines,materials and technics abnormity in produce process;quality control/Engineering Department make a patrol inspection on the production line to control the production process quality.According to the process and equipment characteristics,the production process will be devided into general process,key process,and special process for different levels of control.
4.1 General process control
4.1.1 Before production,should confirm raw materials preparation,equipment status,operation guide books,staff skills.
4.1.2 Strictly operate in accordance with the guidance books,through the operator self-inspect,multi- inspect and QA patrol inspect for real-time monitoring quality.
4.1.3 The feedback of fluctuate process:promote production management principles.
4.1.4 The defective in prodction operate according to "Defective control procedue"
4.1.5 Record and stat production status
4.2 Key process control
According to product characteristics,the company confirm the fire detector calibration processes and functions of mobile detector test processes for key processes.
4.2.1 Pre-production with the test samples could confirm whether the equipment used for the production and make records.
4.2.2 Quality selective inspect of the fire detector sensitivity to control the accuracy of calibration.
4.3 Special process control
According to product characteristics,the company confirm SMT,reflow solder,hands and wave soldering process for the special process and the specific special control refer to "special process control procedure".
5.Production process should be operational by guide book guide,operation guide book shall be in writing in pictures combined description code,and pay attention items and quality standards.
6.Quality records requirement in the process should follow the related contents of Record control procedure".
7.After the end of production,after the inspection and acceptance by quality control,the packing storage,warehouse confirm quantities and arrange every lot intergated qualified products to meet the quantities request of shipment orders.If the inventory were stored for more than three months and need to ship,the materials control department supply appliactions,after the production rework,the inspector re-inspect,and passing inspection,then shipment.
Professional supervision Loading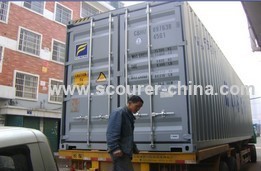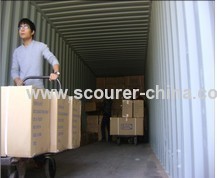 Carton Fair we've attended

Company Certificates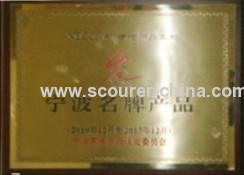 Workshops review:


Company tenet:
With the mission of customers first,quality oriented,Ningbo Master Clean Commodities Co.,Ltd. pays special attention to technology innovation and quality stability,and offer best quality products and services to customers and clients warmheartedly to satisfy customers.