Multi-cellular welded wire mesh wall system military protection products

Wire diameter: 3mm-5mm
Mesh opening size: 50mm-75mm
Panel size: 4'6" x 3'6" x 32' (1.4m x 1.1m x 9.8m) to 7' x 5' x 100' (2.1m x 1.5m x 30m).0.6mx0.6mx3.0m;0.6mx0.6mx1.2m,1.0mx1.0mx5.0m.1.4mx1.1mx5.5m.
The hesco Barriers come in a variety of sizes. Most of the barriers can also be stacked, and they are shipped collapsed in compact sets. it also can be customized according to customer's requirement .
Geotextile: in heavy duty non-woven polypropylene
Finish: hot dipped galvanized, electro galvanized
Packing: wrapped with shrink film or packed in pallet.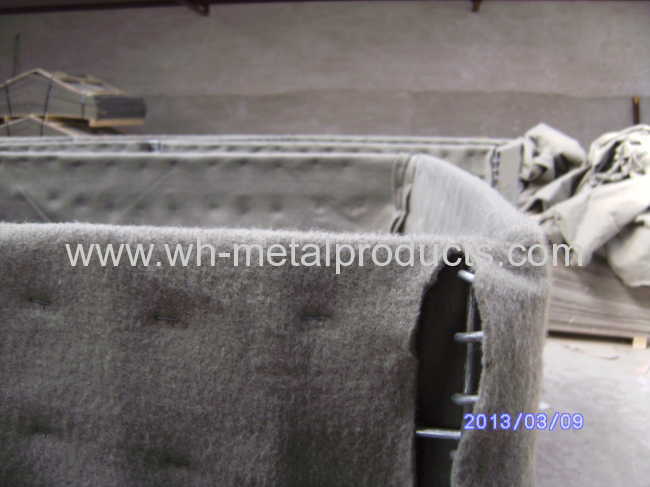 1.Multi-cellular wire mesh wall are used extensively for the protection of personnel and equipment by all mojor military organisations.
2.equipment and facilities can be protected against attack and the elements by the construction of revetments.
3.Multi-cellular wire mesh defence wall made from concertainer units will mitigate the effects of an attack by vehicle borne explosives.
4.hesco's redeployable security fence can be used as a very effective vehicle barrier.
5.HAB 2'S configuration makes it ideal for use as a front-line medical facility,. Its components are completely reusable and the improved design increases interior height and space.