Titanium clad copper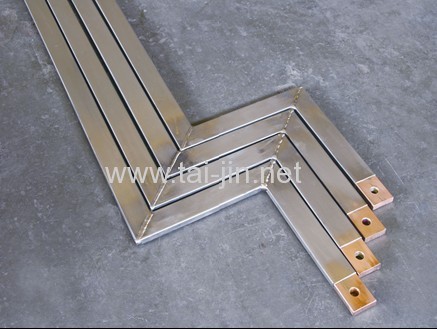 Xi;an Taijin industrial electrochemical technology company leading products for metal composite materials. Include titanium packet copper, zirconium bag bag copper copper, stainless steel, three metal composite and composite silk material etc series products. Its are main the feature is in copper, aluminum etc conductive metal bar, platoon, generatrix and silk material outside compound titanium, zirconium, nickel, stainless steel corrosion metal layer. Not only ensure material superior conductivity, and with a strong surface corrosion resistance. Widely used in strong corrosion condition of conductive body, such as electrochemical, electroplating, electrolysis, hydrometallurgy, PCB, electric chemical industry, water treatment, ocean engineering, etc.

We have set up a perfect specialized metal composite material production line.
Reference standard GB/T 12769-2003
Specification variety range:
Substrate materials: copper T1, T2, anaerobic TU1 TU2, aluminum, copper AL etc.
The clad material: titanium Ti, zirconium Zr, Ni Ni, stainless steel (304, 316L), etc.
After layer thickness: conventional 1.0 ~ 2.5 mm
Main cross-section shape and size range (mm) :
Rectangular width (20 ~ 150) x thickness (6 ~ 30)
Circle Φ (8 ~ 50)
Square model revised (10 ~ 30)
Silk material Φ (2.0 ~ 8.0)


Another may be based on customer demand production to other material and product specifications.

Application:
1. Chemical industry
2. Petrochemical industry
3. Machining field,Automobile field,etc
4. Desalination of sea water
5. Textile printing and dyeing
6. Mobile phone component field