Qunying is the China top 10 screw barrel manufacturer,can provide the best design and the best quality.We are the best plastic machine screws and barrels rebuilder/manufacturer.We also can supply gear box.Any inquiry for plastic machine screw barrel, welcome here and I will try my best to satisfy you with competitive prices\best quality and service as per your request.

Screw barrel for extruder show: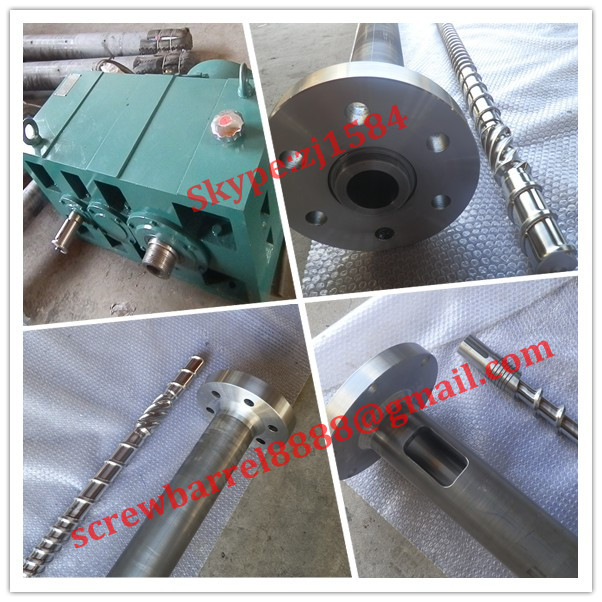 1.Diameter of screw: D20-D300mm
2. L/D ratio: 10 - 50

Material

1.38 CrMoAlA(JIS SACM645)
2.42 CrMo(AISI 4140)
3.Cr12MoV(JIS SKD-11)
4.4Cr5MoSiV1(JIS SKD-61)

Hardness after hardening and tempering

HB260 °

Nitrided Hardness

HV900°~1000°

Nitrided Depth

0.5~0.7mm

Nitrided Brittleness

above 2 stage

Surface Roughness

Ra0.4

Screw straightness

0.015mm

Chromium plating Depth

0.05~0.10mm

Hardess of surface chromium-plating after Nitriding

HV≥950HV

Alloy Depth

0.8~2.0mm

Alloy hardness

HRC56°~65°

Alloy(bimetallic)

iron,nickel,tungsten,molybdenum

Our inspection.Every time,before shipping,we will do the strict inspection to ensure our quality.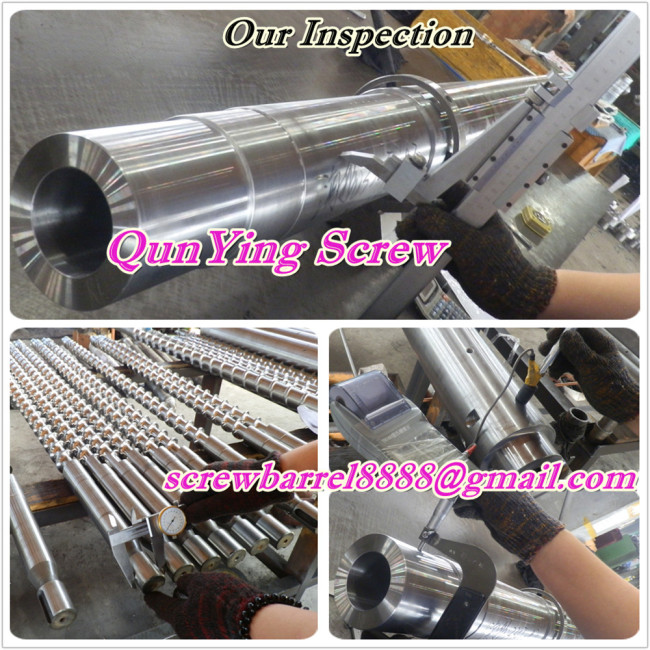 Scope of application
WPC sheet,pallets,pinch,pipe,profiles,soft pvc,pvc foam sheet,film,tape,recycled,tape tube,water pipe,drainage pipe,etc.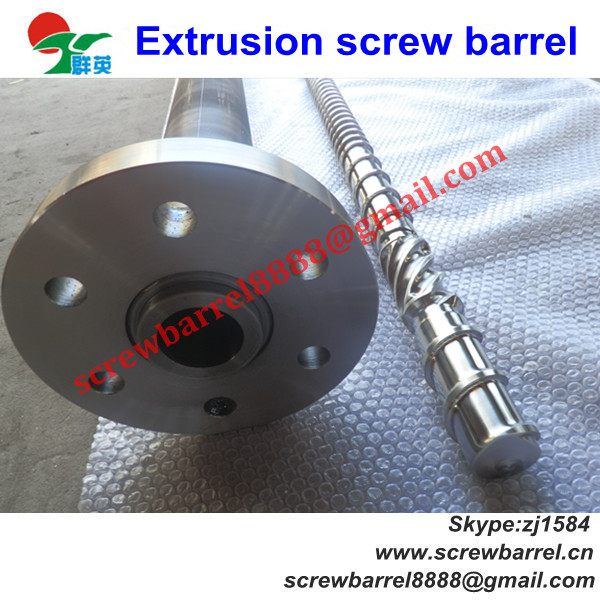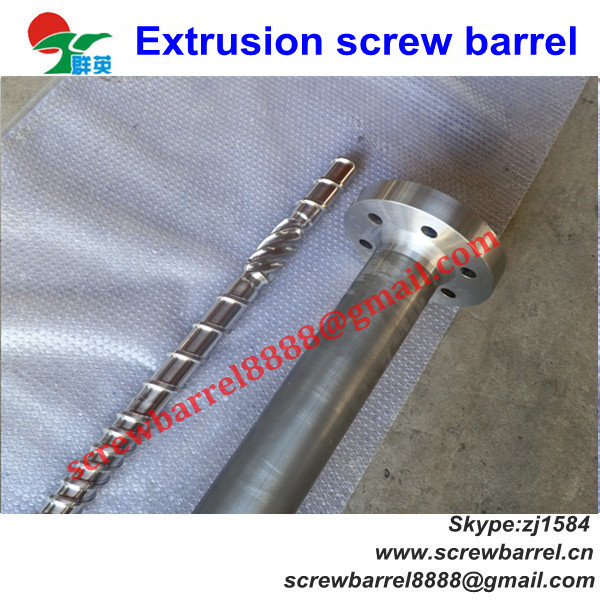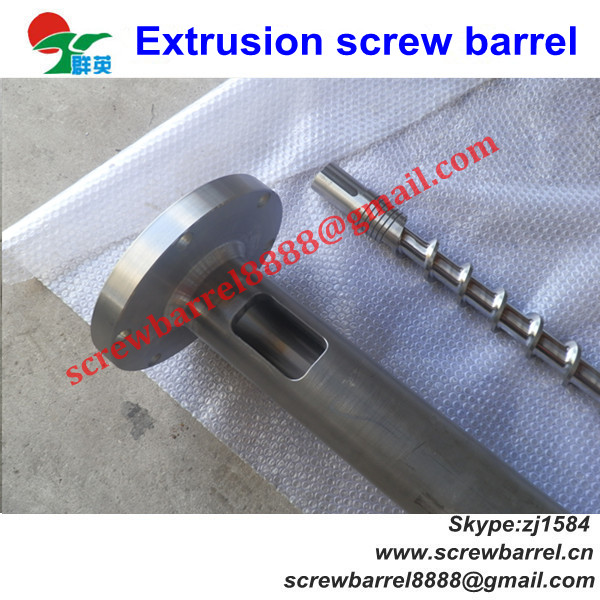 About us
QunYing Screw is leading supplier and manufacturer of SCREW and BARREL in china,including designing,manufacturing and sales for these products,we can make any specification of extruder screw barrel and injection molding screw barrel for Haitian,Chende,Chenxiong,Demag,Engle,Nigrobossi,KMD,NPM,BOY,HUSKY,Nippon Steel,Toshiba,Nissei,Mitsubishi,CINCINNATI,BATTENFELD,KRUSSMAFFEI,BAUSANO,WEBER,AMUT and etc. We also can supply all types of screw and barrel according to your different requirements.