850mAh for Sony NP-FP50 compatible for camera DCR-30 DCR-DVD105 NP-FP30
Specifications
| | | |
| --- | --- | --- |
| 1. | Type | Li-ion battery |
| 2. | Voltage | 7.4V |
| 3. | Capacity | 850mAh |
| 4. | Model No. | For Sony NP-FP50 |
| 5. | Color | Black |
| 6. | Warranty | 12 months |
| 7. | Certificate | CE UL ROHS FCC |
Compatible with the following cameras
| | | |
| --- | --- | --- |
| DCR-30 | DCR-DVD103 | DCR-DVD105 |
| DCR-DVD105E | DCR-DVD202E | DCR-DVD203 |
| DCR-DVD203E | DCR-DVD205 | DCR-DVD205E |
| DCR-DVD304E | DCR-DVD305 | DCR-DVD305E |
| DCR-DVD403 | DCR-DVD403E | DCR-DVD404E |
| DCR-DVD405 | DCR-DVD405E | DCR-DVD505 |
| DCR-DVD505E | DCR-DVD602 | DCR-DVD602E |
| DCR-DVD605 | DCR-DVD605E | DCR-DVD653 |
| DCR-DVD653E | DCR-DVD703 | DCR-DVD703E |
| DCR-DVD705 | DCR-DVD705E | DCR-DVD755 |
| DCR-DVD755E | DCR-DVD803 | DCR-DVD803E |
| DCR-DVD805 | DCR-DVD805E | DCR-DVD905 |
| DCR-DVD905E | DCR-DVD92 | DCR-DVD92E |
| DCR-HC16 | DCR-HC16E | DCR-HC17 |
| DCR-HC17E | DCR-HC18 | DCR-HC18E |
| DCR-HC19E | DCR-HC20 | DCR-HC20E |
| DCR-HC21 | DCR-HC21E | DCR-HC22E |
| DCR-HC23E | DCR-HC24E | DCR-HC26 |
| DCR-HC26E | DCR-HC27E | DCR-HC28 |
| DCR-HC30 | DCR-HC30E | DCR-HC30G |
| DCR-HC30L | DCR-HC30S | DCR-HC32 |
| DCR-HC32E | DCR-HC33E | DCR-HC35E |
| DCR-HC36 | DCR-HC36E | DCR-HC39E |
| DCR-HC40 | DCR-HC40E | DCR-HC40S |
| DCR-HC40W | DCR-HC41 | DCR-HC42 |
| DCR-HC42E | DCR-HC43E | DCR-HC44E |
| DCR-HC46 | DCR-HC46E | DCR-HC65 |
| DCR-HC85 | DCR-HC85E | DCR-HC94E |
| DCR-HC96 | DCR-HC96E | DCR-SR100 |
| DCR-SR100E | DCR-SR30E | DCR-SR40 |
| DCR-SR40E | DCR-SR50 | DCR-SR50E |
| DCR-SR60 | DCR-SR60E | DCR-SR70E |
| DCR-SR80 | DCR-SR80E | DCR-SR90E |
Features of our Sony NP-FP50 compatible for camera DCR-30 DCR-DVD105 NP-FP30
* 100% Compatible with original manufacturer equipments and chargers
* Ultra higher capacity in runtime compared to original battery packs
* Premium Li-Ion Cell
* Absolutely no memory effect so that you can charge battery at anytime
* Low impedance battery design
More pictures of Sony NP-FP50 compatible battery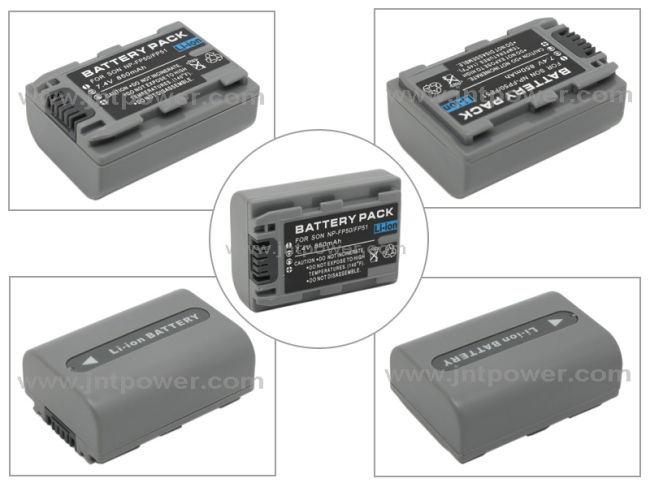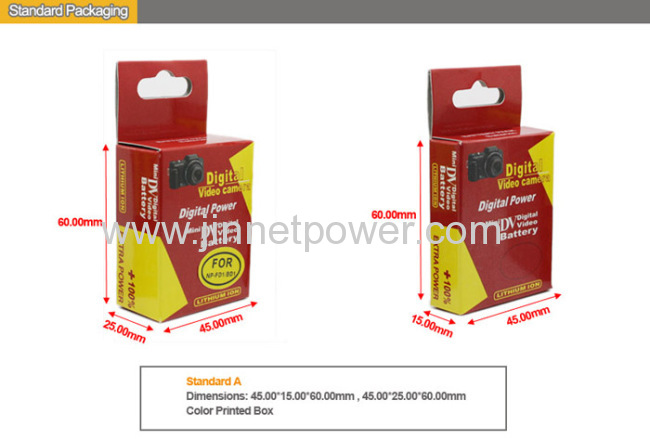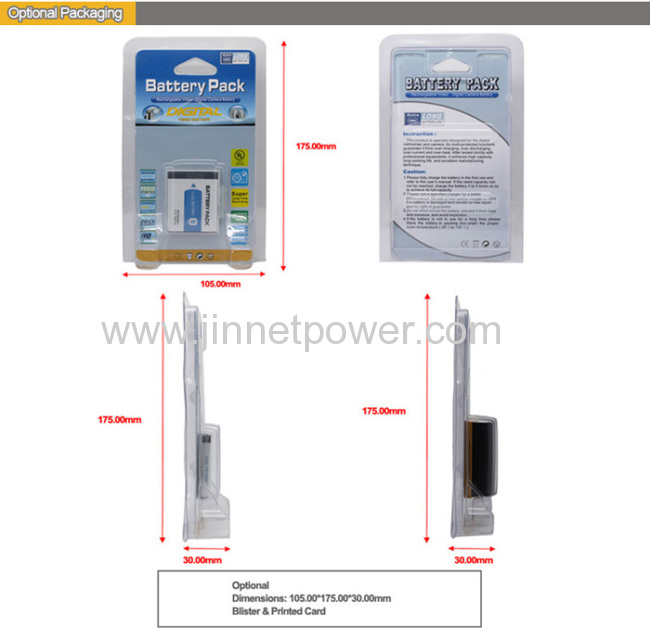 Overview of our factory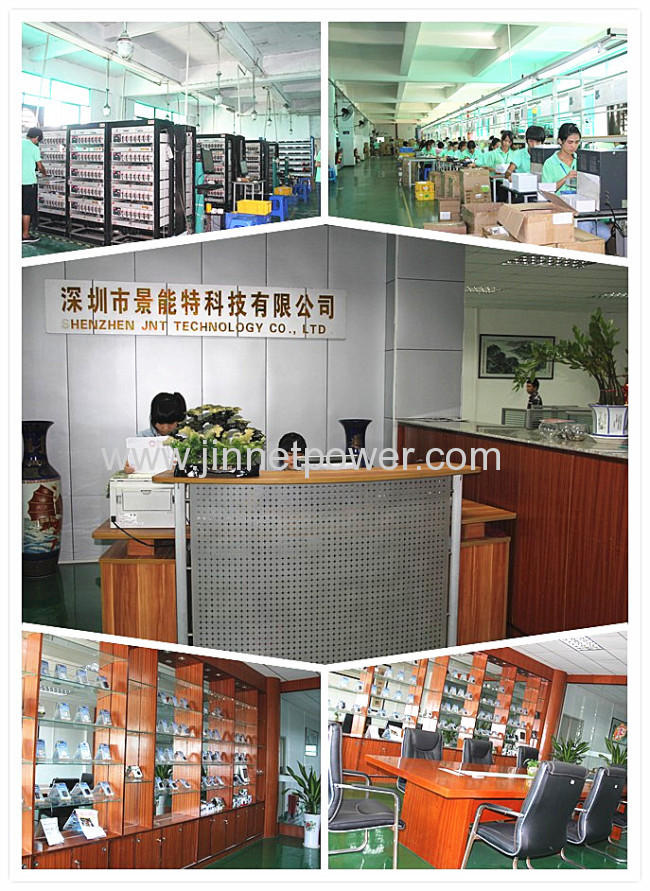 About us
"Quality Comes First", this concept is demonstrated in many ways in JNT Technology, for example, our every laptop battery and camera battery, every battery grip and every LED light is tested electronically, mechanically and cosmetically, prior to shipping. Our company has obtained such as CE, RoHS, FCC Listed. We are the trustworthy company !

Shipping & Payment
1, We usually use express, such as UPS,FEDEX,EMS,DHL,TNT.
2, We can arrange air-express and ocean shipping as your require too.
3, T/T to our HK HSBC account; Western Union(500-2000USD); PayPal(100-5000USD).
Our advantages
1.High Quality: We believe that you will get the new highest quality Sony NP-FP50 compatible for camera DCR-30 DCR-DVD105 NP-FP30 batteries at the lowest prices. We continuously strong our search team on the market of laptop batteries and adapters to ensure that we are the newest, and highest quality.
2,Low Price: As your see, we are factory, we are source. So that we have High Quality, Low Price, 100% Guarantee, Just order what you want.
3,Best Service: We earn a high reputation both in domestic and foreign markets, please rest assure that we will give your the best shopping experience.
4,Fast Shipping: We can ship the goods in 1-7 days after your payment. If samples, we can dispatch for you as soon as we confirm your payment.

Thanks For Your Time to Brower Our Product ,We Will Do Our Best For You!