We inspectfunction,appearance, check,packaging etc. Pre shipment inspection can ensure that products shipped strictly meet requirements of client
Inspection Item: TV Game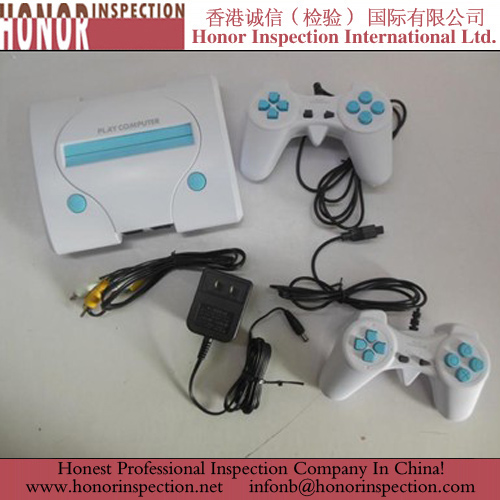 Professional Pre Shipment Quality Inspection for TV Game
How do we serve you in the inspection?

1. Receive the order

Usually, you need submit Booking Form 7days before inspection, at least 3 days, so we have enough time to arrange the inspection-work. After you order our services, we will contact with the supplier and confirm the inspection date immediately!
You can choose two methods order our services:
A. You can order our inspection services online by website.
B.Download the inspection booking form and fill it then send to us by email.
2.Pay the inspection fee

You can choose three methods pay the inspection fee:
A. Pay to us by paypal account before inspection.
B. Escrow alibaba
C. Sign a contract with us and pay the inspection fee after inspection.
3. Prepare product checklist

If you have your product's quality standard, we would try to meet your requirements. Otherwise, we would set a check list, which is confirmed by you. It's important for a perfect job!
4. Confirm the inspection date with supplier again

We would confirm the inspection date with the factory one day ahead.
5. Arrange for the best inspector

We would arrange for appropriate experienced engineers to inspect each kind of products.
6.Issue professional report

We would send the professional report to you within 24 hours after the inspection.
7.Issue and Compliance

Any issue and compliance, we will reply within 24hours.