Haotian factory supply the double adjustment ,double balance automatic gabion mesh machine,our gabion machine is designed with easy operation, and which could produce the mesh in good quality.Gabion mesh machine is also called as Heavy Duty Hexagonal wire mesh machine.
Mesh aperature:60*60mm,60*80mm,80*100mm,100*120mm
Wire diameter upto be 2-4mm
We have big model and small model gabion mesh machine,mesh width from 1M-4m
The small model gabion mesh machine is more economic ,it can help you produce some size of gabions with less cost.
Now the popular gabion size is 8X10cm,with diameter of 2.7mm
We are ready to offer you double adjustment,double balancement gabion machine with best quality and price.
Reel machine,loading mesh machine and airpump is also offered.
4M long gabion mesh machine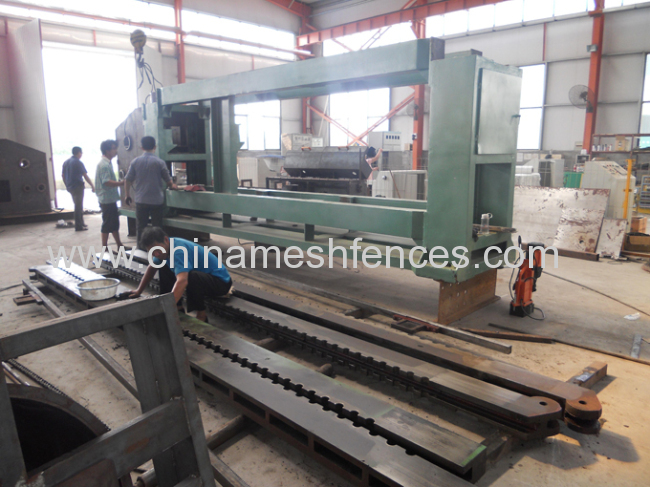 2M long gabion mesh machine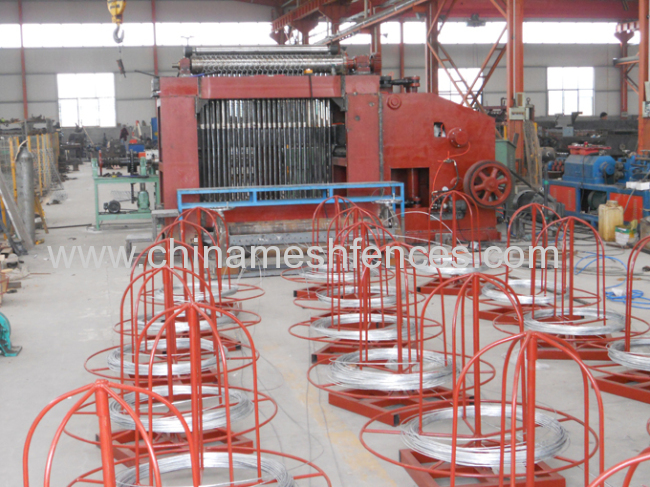 Type

Mesh

The Max.

Wire

Twisting count

Spindle

Motor

Theoretical




size(mm)

width(mm)

diameter(mm)

(Roll)

Speed

power(KW)

Velocity(m/h)

GMM23

60X80

2300

1.6-3

3

25

11

165

80X100

195

100X120

1.6-3.2

225

120X150

1.6-3.5

20

255

GMM33

60X80

3300

1.6-2.8

25

15

165

80X100

1.6-3

195

100X120

1.6-3.2

225

120X150

1.6-3.5

20

255

GMM43-2

60X80

4300

1.6-2.8

25

22

165

80X100

1.6-3

195

100X120

225

120X150

1.6-3.2

20

255

GMM43-3

60X80

1.6-2.8

5

25

165

80X100

1.6-3

195

100X120

225

120X150

1.6-3.2

20

255