Alnico Magnets for pickups
Main grades: Alnico 2, 3,4, 5
Alnico 2 traces back to days of the 1950 telecasters, this class seems to work well for middle-position pickups. It is known by its sweet, vintage tone, and there seem to be little disadvantages to using it.
Alnico 3 is the weakest of the three grades. It contains less cobalt, a core ingredient in the rest of the Alnico family. Because of the decrease in magnetic pull, it works wonders for neck pickups, where there is the most string vibration.
Alnico 5 is the strongest of the three alnico grades. The tone and response of the magnet is more powerful than its two cousins. This makes it perfect for bridge pickups. Where there is the least vibration. If you want an aggressive, in-your-face kind of sound, Alnico 5 is your best bet.
Magnetic properties:
| | | | | | |
| --- | --- | --- | --- | --- | --- |
| Material | Br(KGs) | Hcb(Oe) | Hcj(Oe) | Bhmax(MGOe) | Density(g/cm3) |
| Alnico2 | 7.0 | 600 | 630 | 1.6 | 7.2 |
| Alnico3 | 6.5 | 550 | 550 | 1.2 | 7.2 |
| Alnico5 | 12.0 | 600 | 600 | 5.0 | 7.3 |
Here are some of our sizes:
Rods
D0.187x0.625" (D4.75x15.88mm)
D0.187x0.656" (D4.75x16.66mm)
D0.187x0.688" (D5.75x17.48mm)
D0.187x0.705" (D4.75x17.91mm)
D0.187x0.781" (D4.75x19.84mm)
D0.187x0.811" (D4.75x20.6mm)
Bars
0.125x0.5x2.5" (3.18x12.7x63.5mm)
0.120x0.5x2.5" (3.05x12.7x63.5mm)
0.125x0.5x2.33" (3.18x12.7x59.18mm)
0.125x0.495x2.21" (3.18x12.57x56.13mm)
Other sizes are available, please contact us.
More pictures: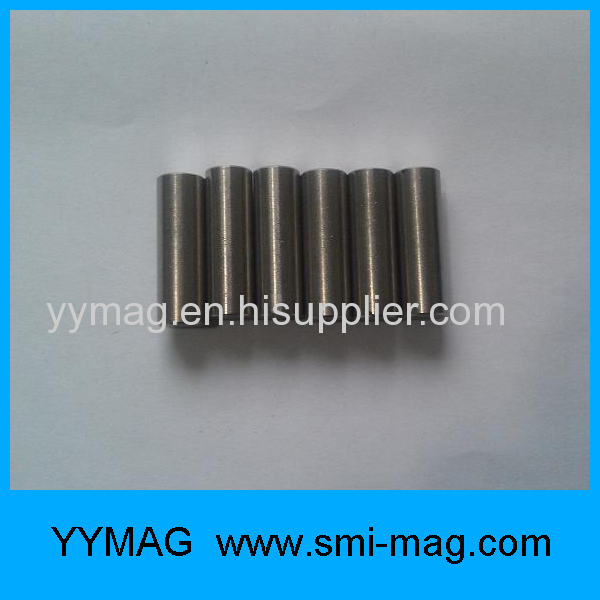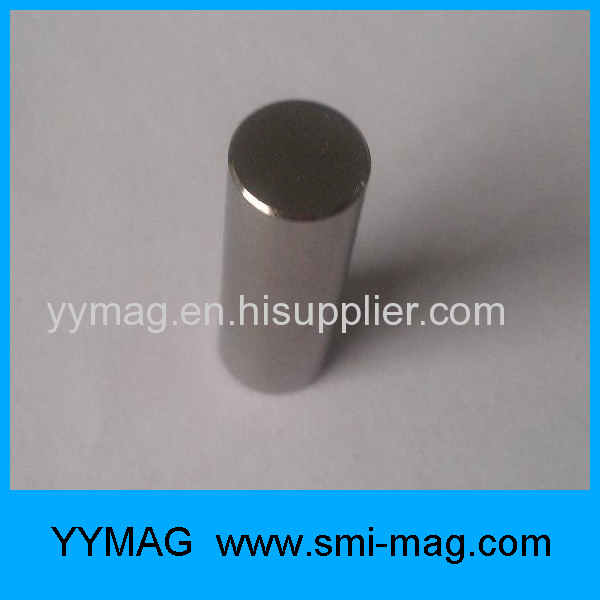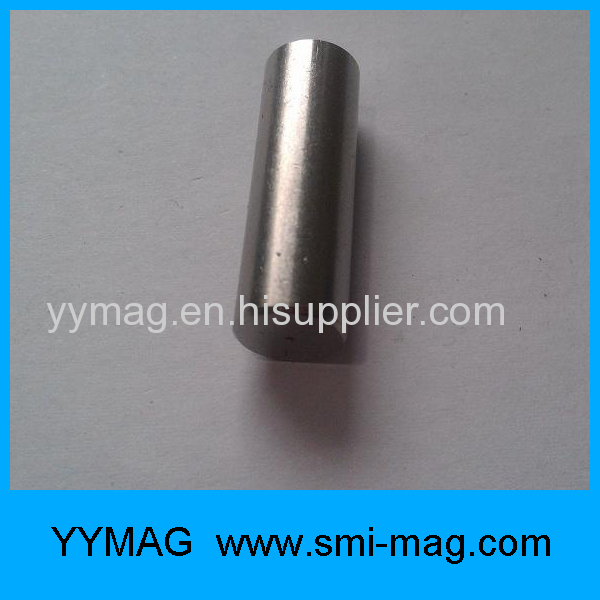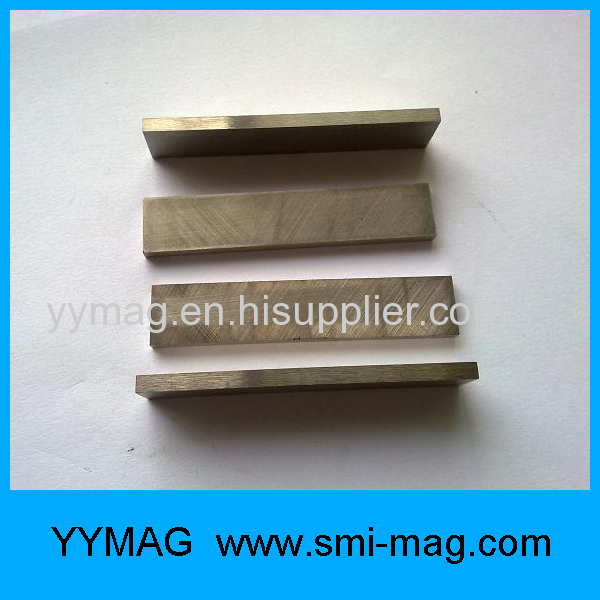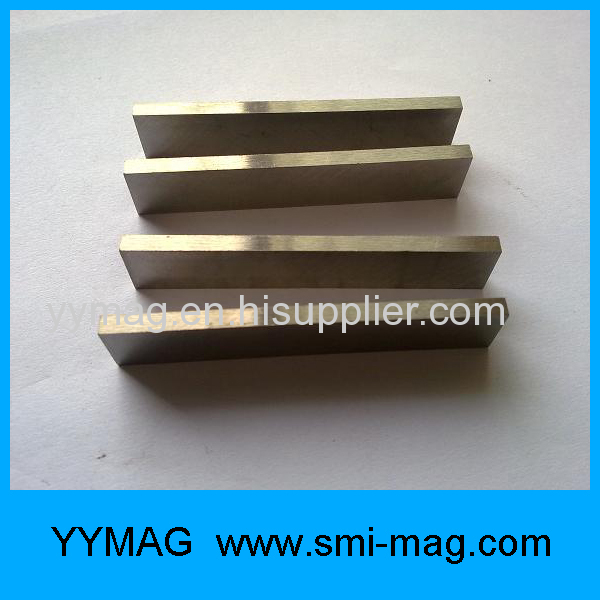 Packing: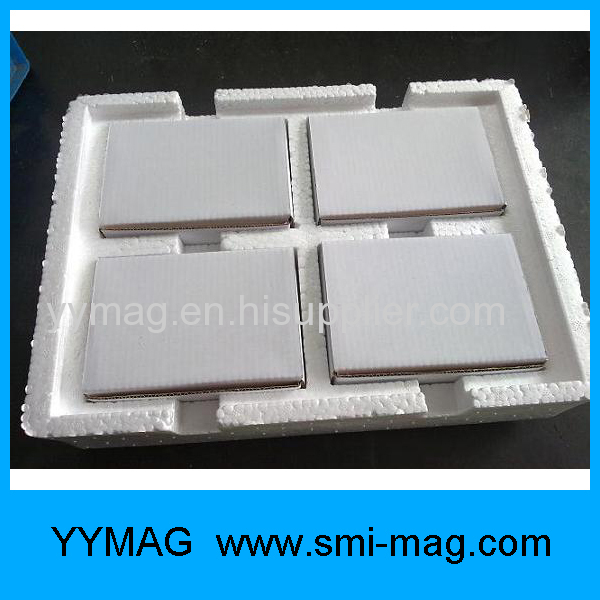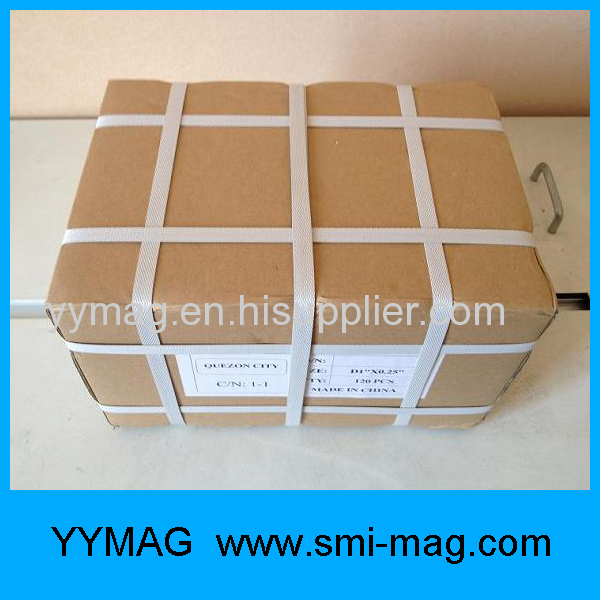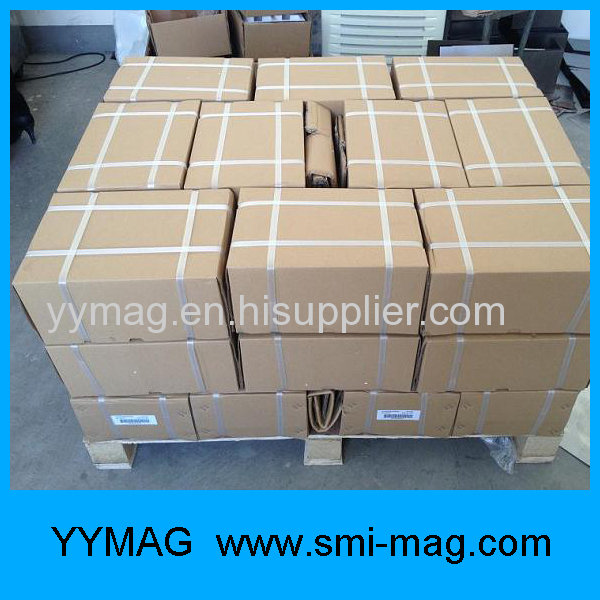 Shipping:
By Air, By Sea, By Express(DHL,TNT, UPS,FEDEX...)
Company information:
Hangzhou YangYi Magnetics Co., Ltd was established in 2007, locating in Hangzhou. Our main products are Neodymium magnet, SmCo Magnet, Alnico Magnet, Magnetic assemblies. Magnetic bar, Magnetic filter etc. we passed ISO9001:2008, and our products passed Rohs.
Our Advantage:
a. Quick response: we commit to give you immediate detailed quotations with instructions and product material. And customize your required product in the shortest time.
b. High-quality products and favorable price: we reduce material costs through purchase large quantitative of raw materials and other measures from manufacturers directly, which ensure good quality and favorable price of our products, and we share our profit with customers.
c. Closed service: Big or long-term cooperation customers can become our VIP customers and enjoy more competitive prices and VIP service.
Workshop and Inspection: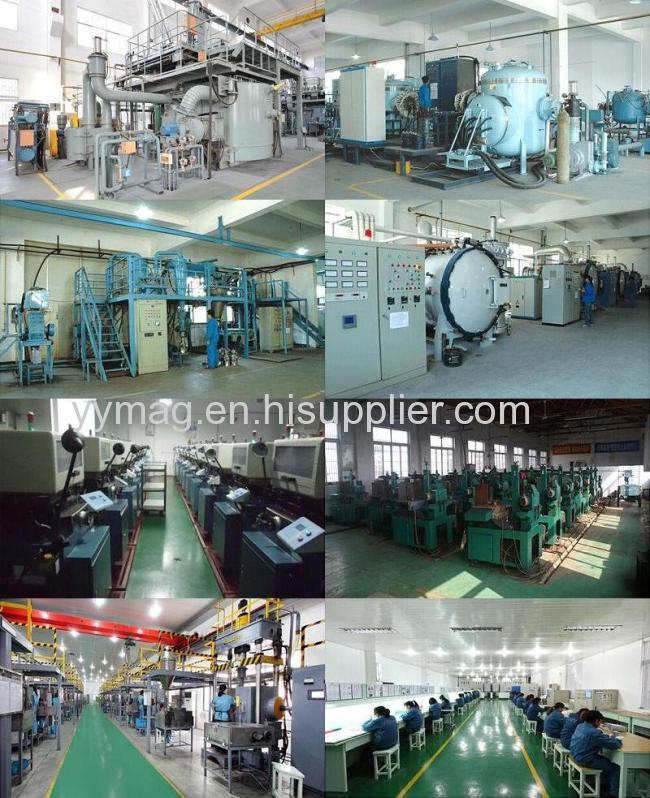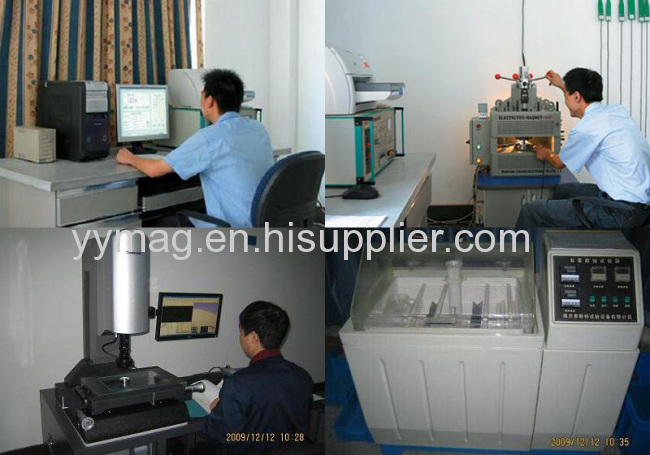 Contact:
If you need magnets, please don't hesitate to contact Ms. Maggie Yu.
Skype:maggie80892