Pictures of snow safety foot cover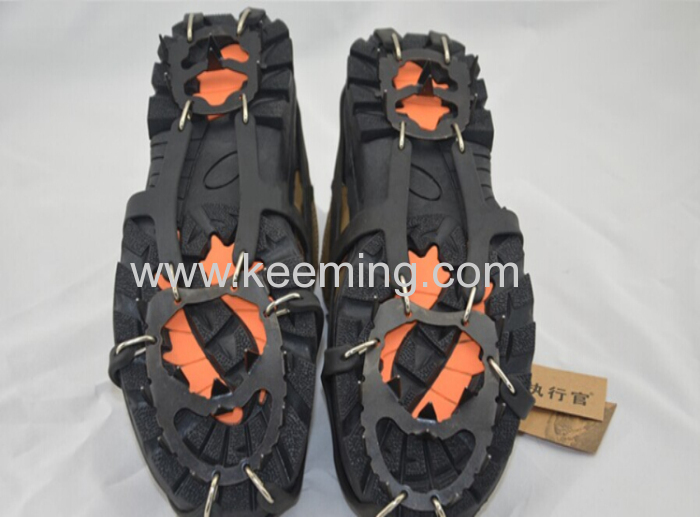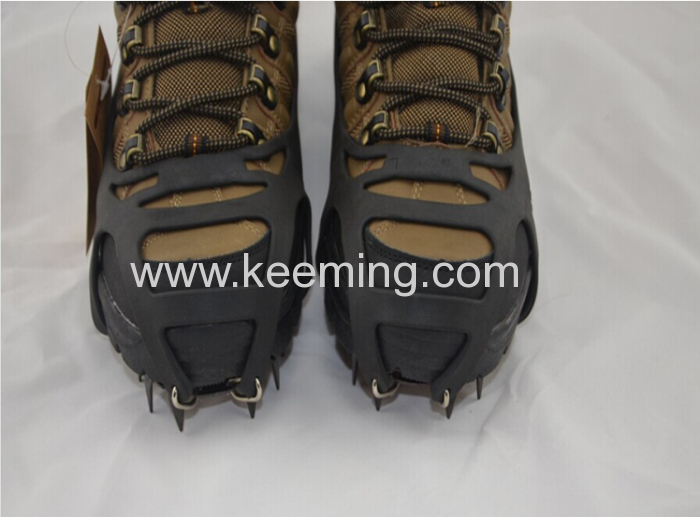 Packaging & Delivery
Packaging detail: 1. opp bags
2.blisters
3.opp bags and color paper
Delivery detail: 30 days


Product Description

Just think - a pocket-sized ice traction system that makes any terrain, any time of year, possible. Kahtoola MICROspikes Traction System aren't just spikes that dig in - they're your passport to anywhere adventure takes you. When you don't need a full-on crampon, these MICROspikes Traction System will get you where you need to go with ease and precision. MICROspikes Traction System models boasts a beefed-up elastomer, not to mention the reinforced eyelets that connect the elastomer to your traction system down below - stronger than ever! Last but not least, Kahtoola's made putting on and taking off your MICROspikes Traction System even easier with a new heel tab - pull on, pull off. Whichever direction you're headed, it's easy to get there!
How does the ice spikes Traction System Work?
This is the best part - the MICROspikes Traction System is one piece and yes, they can fit into your pocket. Just slip the spikes over your shoes and the built-in toe bar and flexible elastomer will keep your spikes in place, even when walking or running downhill. If you're a wintertime runner, our spikes are an ideal take-along for any run. Don't let winter slow down your stride when you come across some ice. grab your spikes and go - there's nothing out of reach.
Multipurpose Meets Minimalist
Running, walking the dog, shoveling the drive way or what ever your adventure is Kahtoola's MICROspikes Traction System cover it. They're a multipurpose, pocket-sized slip-on that doesn't require anything fancy to make them work. Just step your shoe or boot in and go - adventure should always be this easy!
When you walk, work or run in a pair of Ice Cleats on snow or ice, you will feel the same solid predictable grip you are accustomed to feeling on dry surfaces. There is nothing new to learn, it helps prevent slips and falls, reducing the risk of possible pulled muscles, fractures and back problems -- just walk as you normally would and experience stability on ice and snow like you have never felt before.

1. Ice Spikers Features:

Hard plastic into a super flexible rubber strap band, more flexible, suitable for different shoe size
Small size, light weight, portable, outdoor seasonal
Suitable not only for outdoor climbing, but also for the city to use during the snowy weather, particularly suitable for the elder and children

2. Ice Spikers Details:
1) you can keep your favorite and comfortable shoes on in any kind of weather;
2) you can put a no-slip protector on your shoes in 5 second and it is done;
3) The no-slip protector is cheap and durable, made of natural rubber and special alloyed steel spikers;
4) Each pair with two velcro fastening straps;
5) Ability to provide products: 100,000 pairs/ month;
About us
Ningbo Selective Trade co,LTD
Address: #A1801, Sunshine International Building, No. 55, yuli Road, Yuyao City, Ningbo, Zhejiang, China (Mainland)
TEL:+86-574-62826233
FAX:+86-574-62826215
CALL:+86-18358449799
E-MAIL:suker9781@126.com