Function
2 ports Webitelecomms KVM SWITCH,Controlling 2 servers or 2 PC via a single console (USB) and allows users to switch between computers via buttons on the front panel of the switch or hot key configuration on the keyboard.
It is the simplest and most convenient solution for multi-computers management.
Stablecapability&sturdy, durable and small design are the most important features for this series products.
Key Specifications/Special Features:
Easy to install

Supports hot key switching and hot plugging

Software installation is not required

LED indicates working status

Supports Windows 98/NT/Me/XP/Vista/7, Linux, Unix, Netware,OS/2 and all application programs






One usb keyboard, usb mouse, monitor controls Four PCs

1)Bandwidth: 570MHZ
2)No software, No driver required.
3)Switch mode: Hot key on the keyboard (version A---"CTRL + CTRL")
(version B---"SCROLL+SCROLL+Up/Down arrow" or "SCROLL+SCROLL+1,2")
4)With audio switch
5)No external power required
6)LED indicate the current state
7)Cable length: 90cm or other lengths
Type

WB-CS-21UA

Computer connections

2

CPU port selection

Front panel switches/Hot key

Console connector

Keyboard

1 x USB female

Mouse

1 x USB female

Monitor

1 x HDB-15 female

CPU connection

Keyboard

2 x 6pin mini-DIN female(PS.2)

Mouse

2x 6pin mini-DIN female(PS.2)

Monitor

2x HD15 male

LEDs

Online (red)

2

Selected (orange)

2

Video resolution

1920 x 1440

Power

DC5V, 400mA (for optional)

Operating temperature

-10˚C~50˚C

Storage temperature

-20˚C~60˚C

Housing

Plastic

Weight

0.61 kg

Dimensions(L x W x H )

86 x 86 x 26.5 mm
A side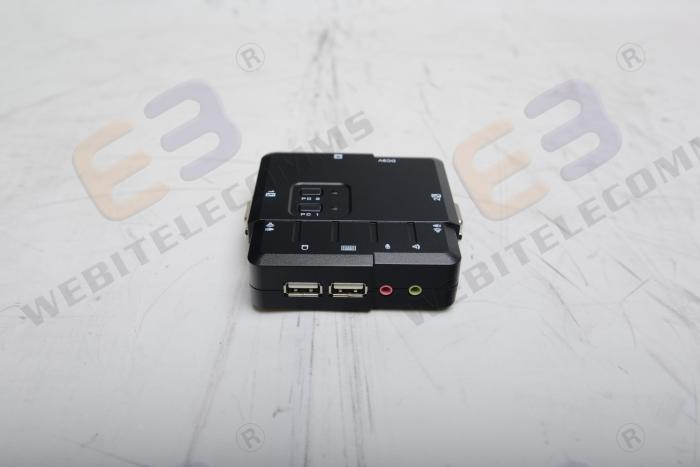 B side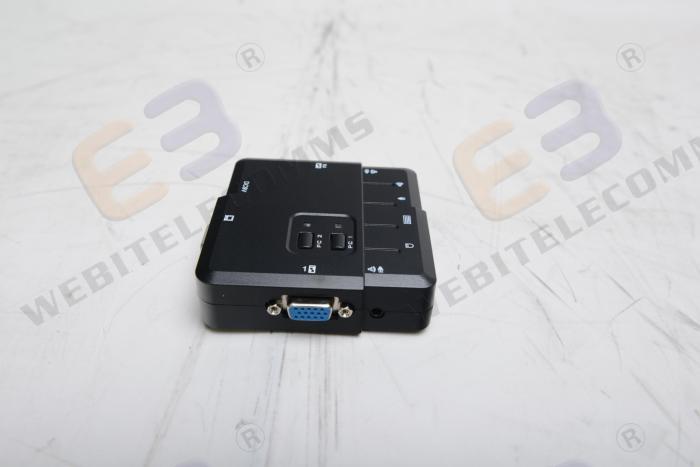 C side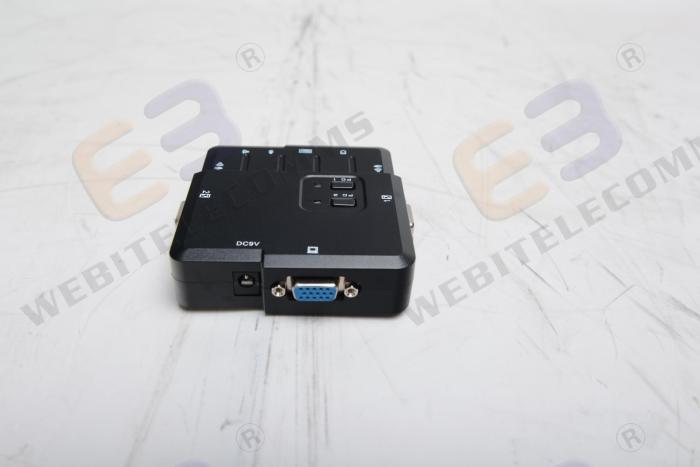 D side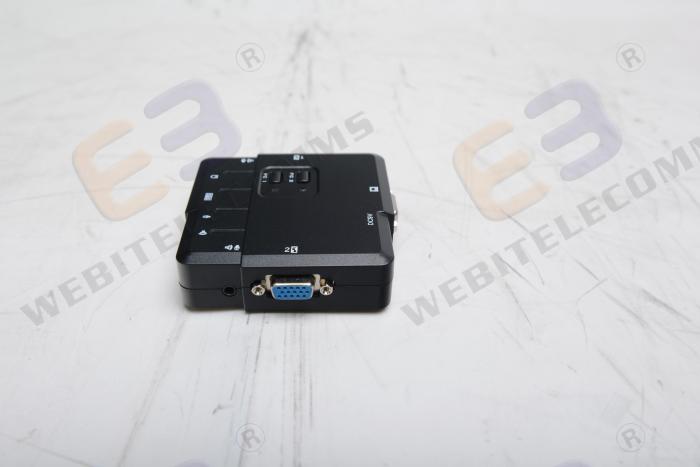 Overview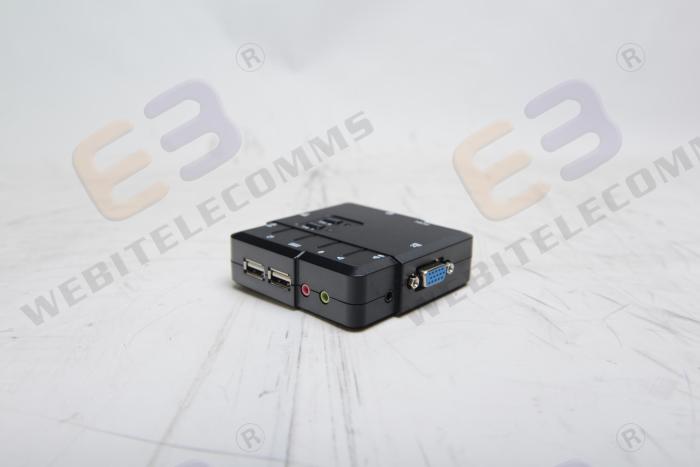 FAQ
1) What is your Payment term?
---TT, LC, Western Union could be accepted.
2) What is your Trade term?
---EXW, FOB, CNF, CIF,DDP , We're flexiable since the trade term is reasonable .
3) What is the Loading Port?
--- Ningbo,Shanghai.
4) What is your MOQ?
---MOQ of most our products is 5pcs, different items will be different. We have indicated the MOQ for each item
in the price list.
5) What kind of certfications can ensure your quality problem?
---As Europe market, we have CE RoHS and other international safety standard for our products.
---As other market,international safety standard certificate also could be provided.
6) How long I can get your price ?
--- 24*7 service is ready, 30 mins - 38 hours , you will get the price!
Order information
| | |
| --- | --- |
| Model NO. | Description . |
| WB-CS-21UA | Plastic case desktop series KVM , 2 VGA port |
| WB-CS-41UA | Plastic case desktop series KVM , 4 VGA port |
| WB-CS-21CA | Plastic case desktop series KVM , 2 Cat5e port |
| WB-CS-41CA | Plastic case desktop series KVM , 4 Cat5e port |
| WB-AS-21P | Metal case desktop series KVM, 2 PS/2 port , 2 VGA port |
| WB-AS-21UA | Metal case desktop series KVM, 2 USB port with audio , 2 VGA port |
| WB-AS-41P | Metal case desktop series KVM, 4 PS/2 port , 4 VGA port |
| WB-AS-41UA | Metal case desktop series KVM, 4 USB port with audio , 4 VGA port |
| WB-LS-21CS | Plastic case 2 ports cable KVM,support PS/2 |
| WB-LS-21CA | Plastic case 2 ports cable KVM,support PS/2 with audio |
| WB-LS-21JS | Plastic case 2 ports cable KVM, support USB |
| WB-LS-21JA | Plastic case 2 ports cable KVM,support USB with audio |
| WB-LS-41JA | Plastic case 4 ports cable KVM,support USB with audio |
| WB-LS-41CU | Plastic case 4 ports cable KVM (combo), support USB&PS.2 with audio |