Blue material handing platform trolley RCA-012 has the advantages of beautiful, wear resistance, firmness, corrosion resistance, anti rust, ergonomics, improve production efficiency, improve the working environment.

1. Material handing trolley industrial processing platform trolley is made of high quality steel, is of good strength, strong bearing ability.
2. Surface treatment using zinc plating and spray technology, powder coating, anti rust and strong.
3. The distribution of high-quality steel frame silent wheels, the surface is smooth, shock, friction resistance, corrosion resistance, flexible and easy to promote.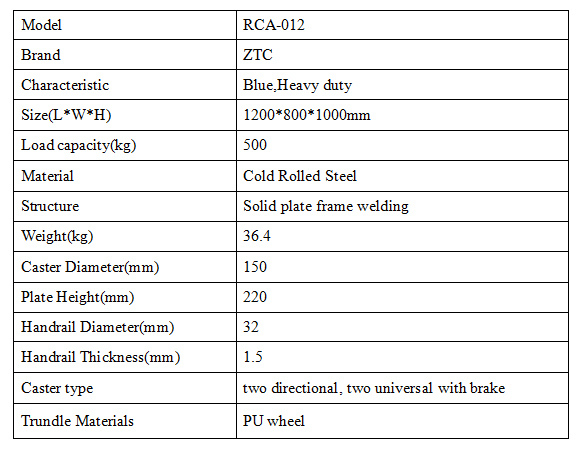 TEL:0086-21-57644101
0086-21-57657135
E-Mail:info(at)ztc-handtruck.com
SKYPE:ztc-handtruck
FAX:0086-21-57657235
WEB:http://www.ztc-handtruck.com