Automatic Two Ends Terminal Crimping Shell Inserting Machine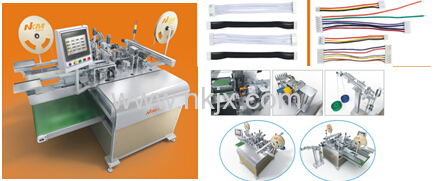 Description:
Technical leader of automatic wire harness processing machine. Full automatic terminal inserting
shell machine isn't strange to us, it's developed in Japan years before, but because of it's complex
structure,high price and low universality, only five such machines was sold. Now we Nikon technology
solved the hard technological problem, and developed one end and two ends automatic terminal
inserting shell machine with much lower cost and stable performance,realizing all in one full automatic
operataion of wire cutting, two ends stripping, crimping and inserting shell
Hope we could help you save much labor cost and thus bring you huge profit.
Features:
1. Handling mechanism is linear type which could load material with electric wire till the product is
excluded totally.
2. Stripping, crimping and inserting into plastic shell on both ends at the same time.
3. 2-color and 7-color selector, inserting mechanism with 2 sections, reversing and changing clamp
and then servo operate.
4. Provided with terminal pressure detector with high precision; automatically detecting by CCD visual
system.
Techinical Parameters:
Model

NKM-600 Automatic Two Ends Terminal Shell Inserting Machine

Function

Wire feeding and cutting; two ends stripping,crimping and shell inserting; automatic setting of crimping and inserting position; Housing feeder;

Selection and excluding of poor products; Automatic selection and alternating for 2 colors wires.

Capacity

2700pcs/h

Operation wire size

UI1571 AWG#30-#24,outer diameter under 1.5mm

Wire cutting length

82mm-600mm

Wire cutting precise

Deviation1.0mm+(setted cutting length*0.002)

Striping length

1.0~6.0mm on both dends

Crimping pressure

7.8NKM(800KG),two servo crimping devices (automatic crimping position adjustment)

Terminal crimping device

NKM special mini crimping device(no cutting for terminal edge).

Detector

Wire feeding; wire over loading;stripping error; pressure inspection; terminal feeding; terminal overlodading;HOUSING feeding; improper terminal inserting

Power

AC 220V/240V, 50/60HZ 3 phase, 10A

Compressed air

0.6MPa, about120Nl/min(should be clean and dry)

Size&weight

1600W*1400D*1400H(mm),excluding the protruding part, Weight:680Kg.

Other function

Terminal egde cutting device(mounted beside the terminal crimping device);Paper rolling devide with terminal vertical feeding function(2 units)

Potentional Part

Wire feeder( 2 colors,7 colors,10 colors optional);Selection conventor for 10 color lines;layer inspection and automatic inspection device for mounting

postion of HOUSING.

Factory Show: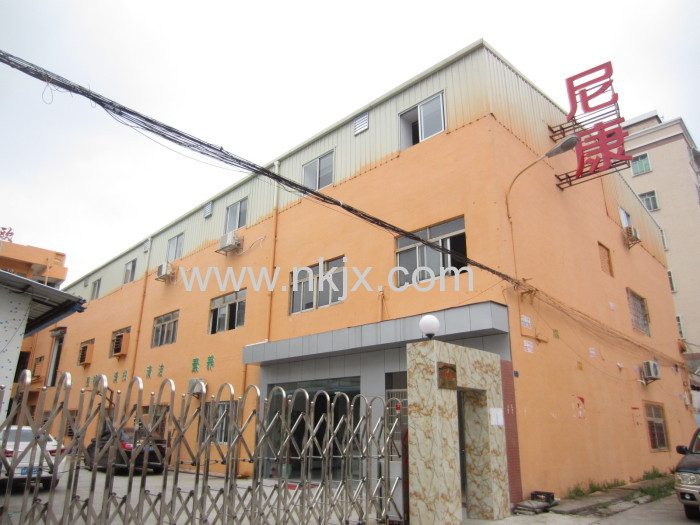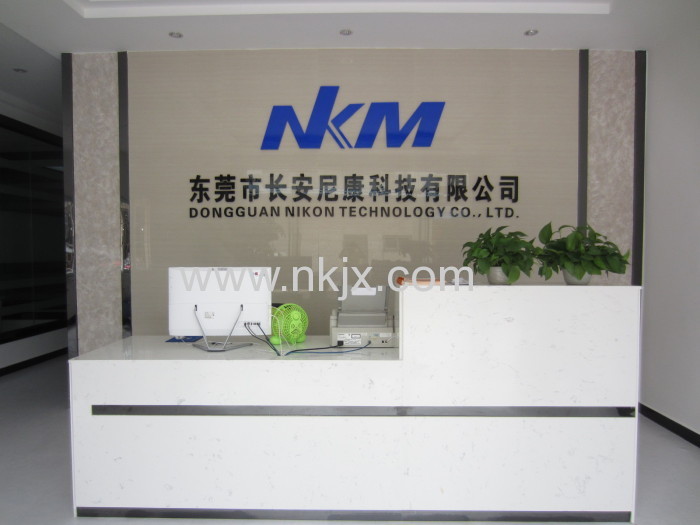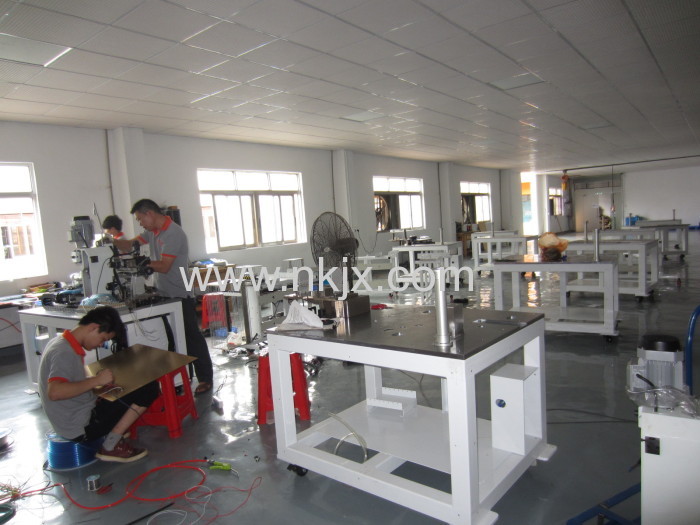 Contact us: