Deep water pump motor stator coil inserter coil inserting machine

(1) Main technicaldata
Stator Stack length:300~600mm
Stator OD:Max 300mm
Stator ID:50~150mm
Wire diameter:0.18~1.2mm
Voltage:380V/50/60HZ
Power:3.5Kw
Working station: single
Weight:about 1200kg
Dimension:L2100*W2000*1600mm
(2) Application
The deep water pump motor stator coil inserting machine is applied to deep water pump motor and other various type of overlength motor stator.
(3) Machine mainfunction and characteristic
This is horizontal type semi-auto winding inserting machine. It adopts Mitsubishi AC servo motor and pneumatic element system drive. It is controlled by PLC and equipped with X and Y spindle auto feeding device. It can automatically insert coil and wedge into stator slot simultaneously.
(4) Competitive advantages
Water pump motor stator is with long stack length, big demension and heavy weight. Therefore, it takes long time to make it by manual. By using this machine, user can save lots of time and improve efficiency.
(5) Information needed for stator winding inserting machine inquiry
It will be better if customer could send us detailed drawing including below information.
1. Stator lamination drawing
2. Stator stack drawing
3. Wire connection drawing
4. Stator application
5 Required productivity
6 Other technical requirement
High automation deep water pump motor stator coil and wedge inserter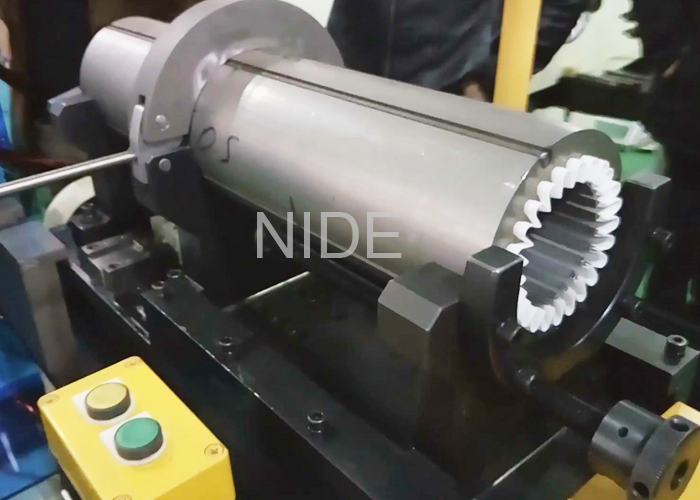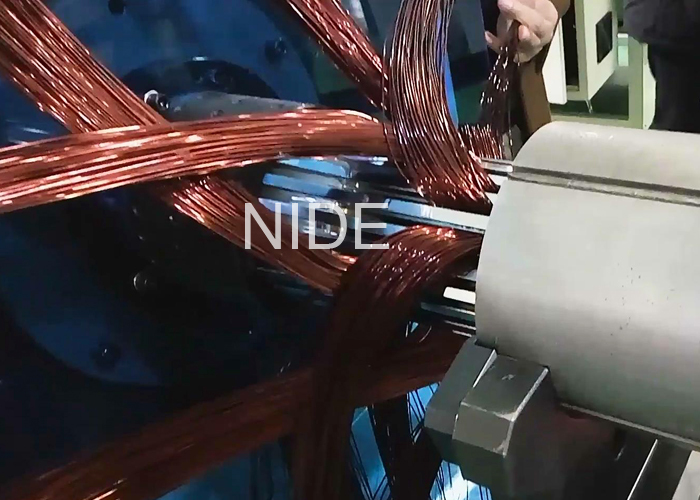 stator coil inserter