Angular Contact Ball Bearing 3208 for Oil Pump
Angular contact ball bearing
Angular contact ball bearing uses axially asymmetric races. An axial load passes in a straight line through the bearing, whereas a radial load takes an oblique path that tends to want to separate the races axially. So the angle of contact on the inner race is the same as that on the outer race.
Angular contact bearings better support "combined loads" (loading in both the radial and axial directions) and the contact angle of the bearing should be matched to the relative proportions of each. The larger the contact angle (typically in the range 10 to 45 degrees), the higher the axial load supported, but the lower the radial load. In high speed applications, such as turbines, jet engines, and dentistry equipment, the centrifugal forces generated by the balls changes the contact angle at the inner and outer race. Ceramics such assilicon nitride are now regularly used in such applications due to their low density (40% of steel). These materials significantly reduce centrifugal force and function well in high temperature environments. They also tend to wear in a similar way to bearing steel—rather than cracking or shattering like glass or porcelain.
Most bicycles use angular-contact bearings in the headsets because the forces on these bearings are in both the radial and axial direction.
Angular contact ball bearing type:
Single row angular contact ball bearing: only carry a direction of the axial load, when in bear radial load, can cause additional axial force must be applied to the corresponding reverse load, therefore, the bearings are generally used in pairs.
Double row angular contact ball bearing: At the same time can bear radial and axial load joint load, limit shaft on both sides of the axial displacement.
Angular contact ball bearing main technical indicators:
(1) Bearing precision index: More than GB / 307.1-94 P4 level accuracy
(2) High-speed performance index: 1.3~1.8x 106 /min
(3)Service life:more than 1500h
Feature:
1) Load capacities are higher than deep groove ball bearings of same dimensions
2) Used for bearing radial-axial combined loads or pure thrust loads
3) Low operating friction and high limiting speed
Type:
1). Single row angular contact ball bearings
2). Double row angular contact ball bearings
3). Four-point contact ball bearings
Mounting
/DB: Mount in duplex, back to back
/DF: Mount in duplex, face to face
/DT: Mount in duplex, tandem
Tolerance & Precision.
Accuracy from low to high is expressed as P0 ( general ), P6 (P6X), P5, P4, P2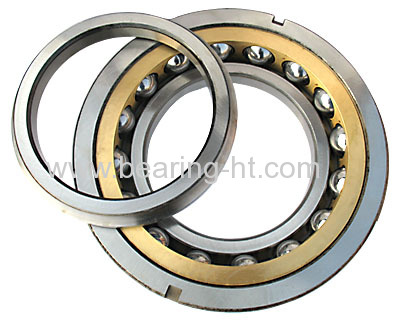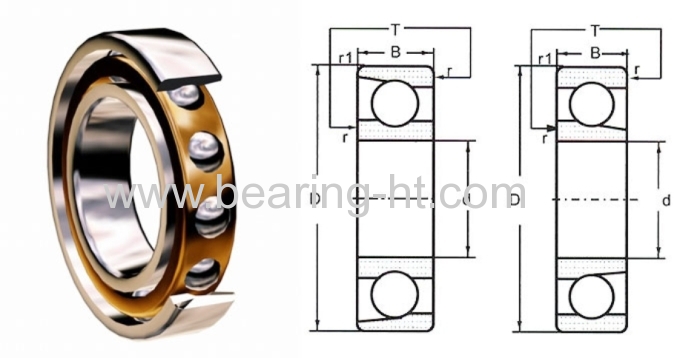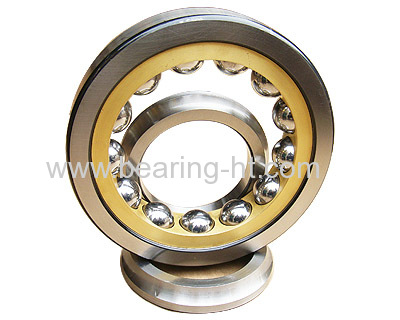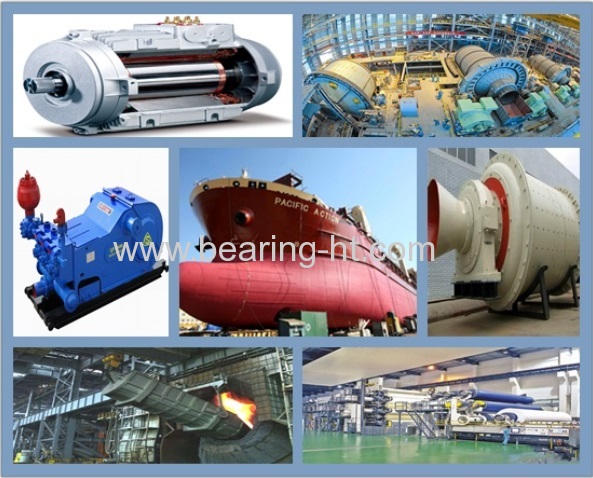 35

72

27

40

28

1.18

6300

3207

A-2RS1

35

72

27

40

28

1.18

9000

9000

E2.3207 A-2Z

35

80

34.9

52

35.5

1.5

8500

8500

3307

A-2ZTN9/MT33

35

72

27

40

28

1.18

9000

9000

3207

A

35

72

27

40

28

1.18

6300

3207

A-2RS1TN9/MT33

35

80

34.9

52.7

41.5

1.76

7500

8000

3307

DJ1

35

80

34.9

52

35.5

1.5

8500

8500

3307

A-2Z

35

80

34.9

52

35.5

1.5

6000

3307

A-2RS1

40

90

36.5

49.4

41.5

1.76

6700

7000

3308

DNRCBM

40

90

36.5

64

44

1.86

5000

3308

A-2RS1

40

90

36.5

64

44

1.86

7500

7500

3308

A

40

90

36.5

64

44

1.86

7500

7500

3308

A-2Z

40

80

30.2

47.5

34

1.43

8000

8000

3208

A-2ZTN9/MT33

40

80

30.2

47.5

34

1.43

8000

8000

E2.3208 A-2Z

40

80

30.2

47.5

34

1.43

5600

3208

A-2RS1TN9/MT33