Specification:
Angular contact ball bearing
1, The inner and outer ring raceways of single-row angular contact ball bearings are offset with respect to each other. This design is particularly suitable for applications combining radial and axial loads. Depending on the series, the contact angle between balls and rings is variable to increase the axial load capacity of the bearings. This angle is 40° for normal precision bearings, and 30° for a few bearings.
2,The single-row angular contact ball bearing can bear the radial and axial loads.Although this kind of bearings can bear the one-way axial load only ,but it can work together with the other one bearing the opposite load.The angular contact ball bearing is non-detachable. The angular contact ball bearing is applicable to high rotation speed,and its self-aligning ability is very limited.
Advantages of angular contact ball bearing
.Advanced Grease Technology - lubricants that can extend grease life and performance.
.High Grade Balls - Quiet and smooth operation even at high speed.
.Super Finished Raceways Specially honed to minimise noise and improve lubricant distribution and life.
.Contact Angle - Offered in 15, 25, 30 and 40 degree angles.
.Cages - Available in a range of Polyamide, steel and brass cage assemblies.
.Can bear both radial load and axial load
.Both double rows and single row are available.
. High Quality Steel - Ultra clean steel to extend bearing life by up to 80%
Boundary dimensions(mm)

Basic load ratings(kN)

Limiting speeds(rpm)

Mass(Kg)

Bearing Number

d

D

B

rs min

r1s min

Cr

Cor

Grease

Oil

(Approx.)

JRDB

10

35

11

0.6

0.3

10.1

4.95

26,000

34,000

0.04

7300

12

37

12

1

0.6

11.2

5.25

23,000

30,000

0.044

7301

15

42

13

1

0.6

13.5

7.20

19,000

26,000

0.055

7302

17

47

14

1

0.6

15.9

8.65

18,000

24,000

0.107

7303

20

52

15

1.1

0.6

18.7

10.4

16,000

21,000

0.138

7304

25

62

17

1.1

0.6

26.4

15.8

13,000

17,000

0.23

7305

30

72

19

1.1

0.6

33.5

22.3

11,000

15,000

0.345

7306

35

80

21

1.5

1

40.0

26.3

9,800

13,000

0.462

7307

40

90

23

1.5

1

49.0

33.0

8,600

12,000

0.625

7308

45

100

25

1.5

1

63.5

44.0

7,800

10,000

0.837

7309

50

110

27

2

1

74.0

52.0

7,100

9,400

1.09

7310

55

120

29

2

1

86.0

61.5

6,400

8,600

1.39

7311

60

130

31

2.1

1.1

98.0

71.5

5,900

7,900

1.74

7312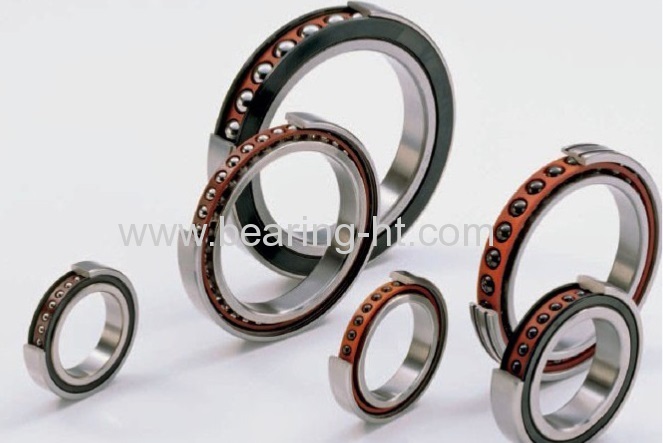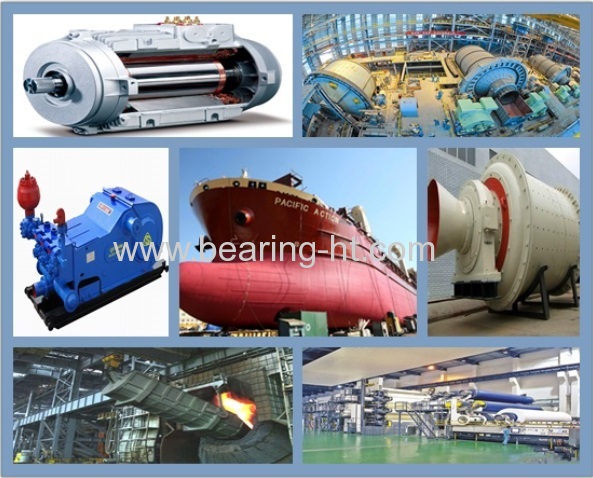 ngular Contact Ball Bearing

Model

Old model

Dimesion(mm)

Weight

d

D

T

7000AC

46100

10

26

8

0.02

7001AC

46101

12

28

8

0.02

7002AC

46102

15

32

8

0.03

7003AC

46103

17

35

10

0.03

7004AC

46104

20

42

10

0.07

7005AC

46105

25

47

12

0.08

7006AC

46106

30

55

13

0.12

7007AC

46107

35

62

14

0.14

7008AC

46108

40

68

15

0.21

7009AC

46109

45

75

16

0.24

7010AC

46110

50

80

16

0.26

7011AC

46111

55

90

18

0.38

7012AC

46112

60

95

18

0.45

7013AC

46113

65

100

18

0.5

7014AC

46114

70

110

20

0.59

7015AC

46115

75

115

20

0.75

7016AC

46116

80

125

22

0.9

7016ACM

46116H

80

125

22

0.9

7017AC

46117

85

130

22

0.95

7017ACM

46117H

85

130

22

0.95

7018AC

46118

90

140

24

0.96

7018ACM

46118H

90

140

24

0.96

7019AC

46119

95

145

24

1.2

7019ACM

46119H

95

145

24

1.2

7020AC

46120

100

150

24

1.25

7020ACM

46120H

100

150

24

1.25

7021ACM

46121H

105

160

26

1.61

7022ACM

46122H

110

170

28

2.44

7024ACM

46124H

120

180

28

2.62

7026ACM

46126H

130

200

33

3.912

7028ACM

46128H

140

210

33

4.2

7030ACM

46130H

150

225

35

5

7032ACM

46132H

160

240

38

5.02

7034ACM

46134H

170

260

42

8.3

7038ACM

46138H

190

290

46

11.2

7040ACM

46140H

200

310

51

14.3

7044ACM

46144H

220

340

56

18.5

7048ACM

46148H

240

360

56

19.7

7200AC

46200

10

30

9

0.031

7201AC

46201

12

32

10

0.036

7202AC

46202

15

35

11

0.044

7203AC

46203

17

40

12

0.08

7204AC

46204

20

47

14

0.102

7205AC

46205

25

52

15

0.12

7206AC

46206

30

62

16

0.2

7207AC

46207

35

72

17

0.3

7208AC

46208

40

80

18

0.37

7209AC

46209

45

85

19

0.41

7210AC

46210

50

90

20

0.45

7210ACM

46210H

50

90

20

0.45

7211AC

46211

55

100

21

0.6

7211ACM

46211H

55

100

21

0.6

7212AC

46212

60

110

22

0.81

7212ACM

46212H

60

110

22

0.81

7213AC

46213

65

120

23

1.01

7213ACM

46213H

65

120

23

1.01

7214AC

46214

70

125

24

1.08

7214ACM

46214H

70

125

24

1.08

7215AC

46215

75

130

25

1.23

7215ACM

46215H

75

130

25

1.23

7216AC

46216

80

140

26

1.48

7216ACM

46216H

80

140

26

1.48

7217AC

46217

85

150

28

1.88

7217ACM

46217H

85

150

28

1.88

7218AC

46218

90

160

30

2.18

7218ACM

46218H

90

160

30

2.18

7219ACM

46219H

95

170

32

2.72

7220ACM

46220H

100

180

34

3.28

7221ACM

46221H

105

190

36

3.95

7222ACM

46222H

110

200

38

4.81

7224ACM

46224H

120

215

40

5.6

7226ACM

46226H

130

230

40

7.3

7228ACM

46228H

140

250

42

7.76

7230ACM

46230H

150

270

45

10.5

7232ACM

46232H

160

290

48

14.5

7234ACM

46234H

170

310

52

16.5

7236ACM

46236H

180

320

52

18.1

7238ACM

46238H

190

340

55

18.8

7240ACM

46240H

200

360

58

24

7244ACM

46244H

220

400

65

38.5

7301AC

46301

12

37

12

0.065

7302AC

46302

15

42

13

0.094

7303AC

46303

17

47

14

0.12

7304AC

46304

20

52

15

0.146

7305AC

46305

25

62

17

0.23

7306AC

46306

30

72

19

0.35

7307AC

46307

35

80

21

0.47

7307ACM

46307H

35

80

21

0.47

7308AC

46308

40

90

23

0.69

7308ACM

46308H

40

90

23

0.69

7309AC

46309

45

100

25

0.89

7309ACM

46309H

45

100

25

0.89

7310AC

46310

50

110

27

1.08

7310ACM

46310H

50

110

27

1.08

7311AC

46311

55

120

29

1.39

7311ACM

46311H

55

120

29

1.39

7312AC

46312

60

130

31

1.71

7312ACM

46312H

60

130

31

1.71

7313AC

46313

65

140

33

2.09

7313ACM

46313H

65

140

33

2.09

7314AC

46314

70

150

35

2.67

7314ACM

46314H

70

150

35

2.67

7315AC

46315

75

160

37

3.1

7315ACM

46315H

75

160

37

3.1

7316AC

46316

80

170

39

3.97

7316ACM

46316H

80

170

39

3.97

7317AC

46317

85

180

41

4.84

7317ACM

46317H

85

180

41

4.84

7318AC

46318

90

190

43

5

7318ACM

46318H

90

190

43

5

7319ACM

46319H

95

200

45

5.7

7320ACM

46320H

100

215

47

7.53

7321ACM

46321H

105

225

49

8.62

7322ACM

46322H

110

240

50

11.3

7324ACM

46324H

120

260

55

15.6

7326ACM

46326H

130

280

58

17.3

7328ACM

46328H

140

300

62

22.4

7328BM

66328H

140

300

62

22.4

7330ACM

46330H

150

320

65

26

7332BM

66332H

160

340

68

30.2

7334BM

66334H

170

360

72

35.6

7336BM

66336H

180

380

75

41.3

7338BM

66338H

190

400

78

45.5

7344BM

66344H

220

460

88

70

7406AC

46406

30

90

23

0.77

7406ACM

46406H

30

90

23

0.77

7407AC

46407

35

100

25

0.95

7407ACM

46407H

35

100

25

0.95

7408AC

46408

40

110

27

1.41

7408ACM

46408H

40

110

27

1.41

7409ACM

46409H

45

120

29

1.77

7410ACM

46410H

50

130

31

2.1

7412ACM

46412H

60

150

35

2.8

7413ACM

46413H

65

170

40

3.85

7414ACM

46414H

70

180

42

5.9

7416ACM

46416H

80

200

48

7

7418ACM

46418H

90

225

54

10