25-125TH API 11AX sucker rod pumps
CYB32TH API 11AX Subsurface Pump / Downhole sucker rod pumps
Introduction of the tubing pump.
Driven by an oil extractor, a defueling pump is usaually used to pump the crude oil from undergroud to the surface.
Ordinary defueling pump consist four major components, namely pump cylinders, sunction valves, pistons, and excluding
valves. According to the undergroud fixing method, it can be divided into two categories, namely tubing pumps and sucker
rod pumps
Comparing with conventional tubing pump, ours has better performance in corrosion resistance & anti-friction aspect.
Plunger of it is nickel plated on alloy base, inside wall of barrel is plated with hard cadmium, key parts, such as valve
hood, valve ball, are made of materials with excellent mechanical performance and corrosion resistant property.
Compared with conventional pump, the series of pump has a longer working life.
Specification of the sucker rod pump API 11AX
Nominal

dia/ mm

Length of the

plunger / m

Extension nipple

length / m

Stroke range of the

plunger / m

O.D. of the connecting

oil pipe / mm

Diameter of the connecting

pumping rod / mm

Pump constant

m3/d

Max.O.D.

/ mm

28

0.6

0.9

1.2

1.5

0.3

0.6

0.9

0.6-6.0

60.3,73.0

16

0.916

88.9

32

60.3,73.0

16

1.140

88.9

38

60.3,73.0

16/19

1.642

88.9

44

60.3,73.0

19

2.235

88.9

57

73.0

19

3.694

88.9

70

88.9

22

5.518

107

83

101.6

22

7.707

114

95

114.3

25

10.261

121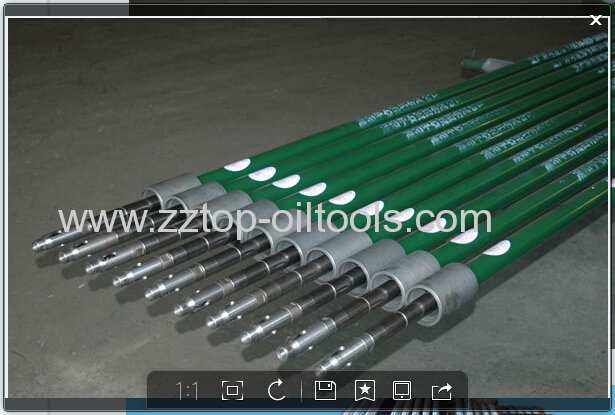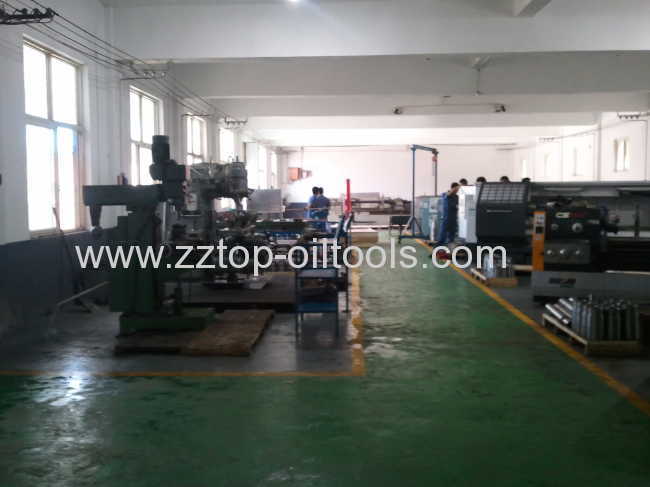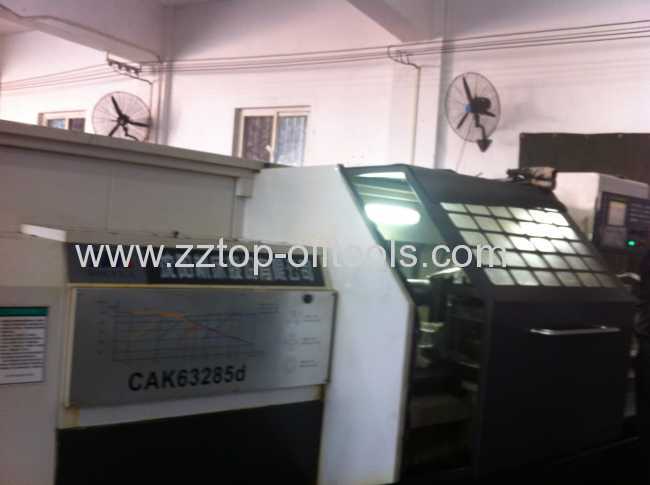 25-125TH API 11AX sucker rod pumps
CYB32TH API 11AX Subsurface Pump / Downhole sucker rod pumps