Stamping Parts Steel Bracket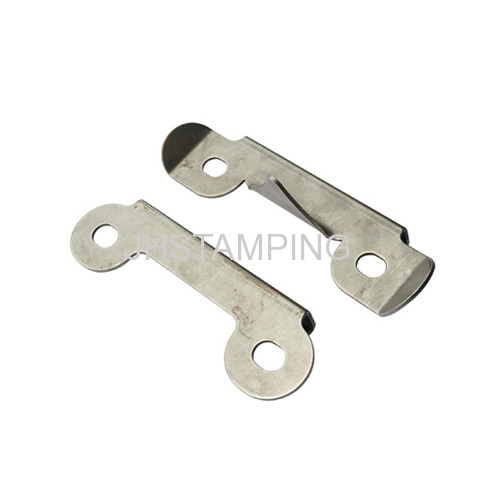 (1) Precision stamping parts
(2) High strength
(3) Anti-corrosion
(4) Environmental protection
(5) Heavy-duty
(6) Stamping minimum tolerance: +/-0.2mm
(7) Surface roughness: Ra 6.3

stamping parts
-according to customer's requirements
-direct manufacturer with low price
-various material&surface treatment

We are professional of machining of all kinds of aluminum parts. Simultaneously we have the specialty quality assurance system, ensure production produced meet customers' expectation.

We are stocking all kinds of common aluminum and alloy materials for machining/stamping, like 6061 for machining, 5052 , 3004 for stamping, etc.
Compitive price, date of delivery is fast, contract-concerned and faithful.

Welcome domestic and foreign customers to negotiate business with us and we hope to develop together with our new and old friends!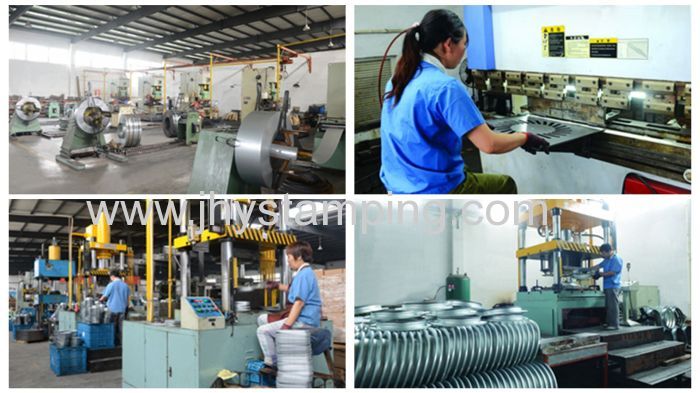 Company Introduction

Founded in 1997, based in Yuyao city Zhejiang province (southwest of Shanghai). Yuyao Jingqiao Hardware Factory (JH stamping) is a leading manufacturer of metal stamping prodcuts & HVAC accessories in China. With approx. 20 years experience in producing high quality metal stamping parts, our machinery can stamp anything up to 500 tonnes in all shapes, sizes and materials as per customers' requirements. We focus our business into 2 sector: JH stamping (customized precision stamping parts) and Aier Ventilation (HVAC components). We currently export in the region of 10 million EUROS per year to around 20 countries