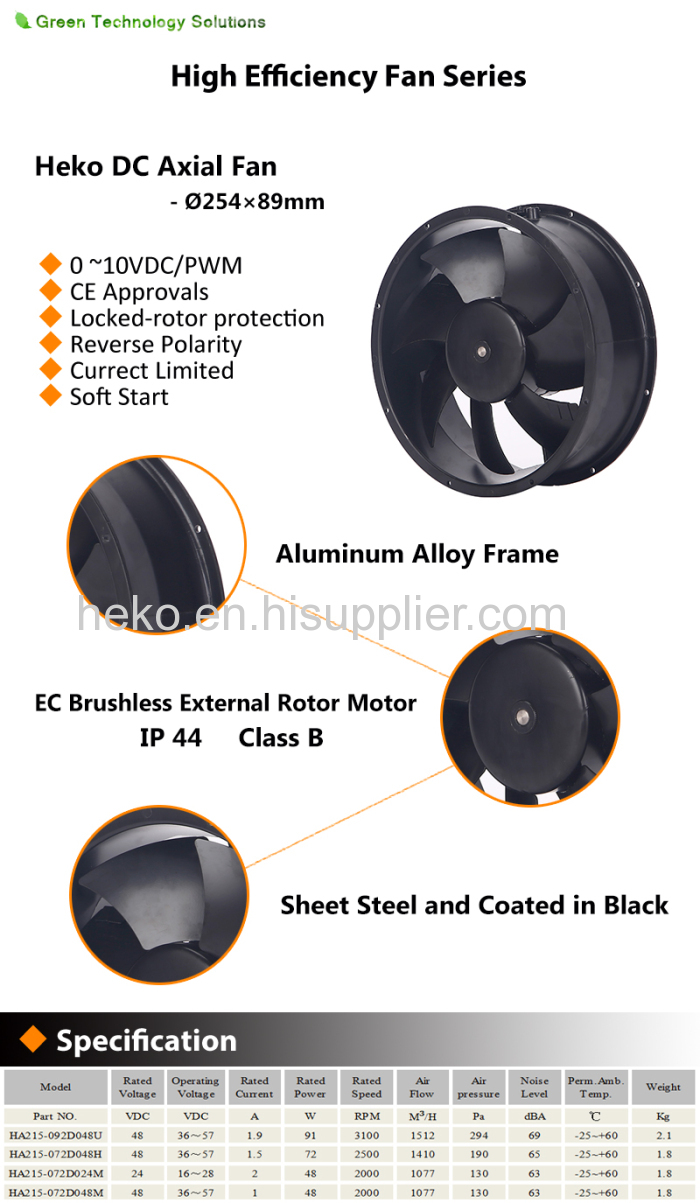 Quick Details:
Place of origin: Jiangsu, China
Model no.: HA215-092D048U / HA215-072D048H / HA215-072D024M / HA215-072D0248M / HA215-072D024L / HA215-072D048L
Brand name: HEKO
Motor Type: EC brushless external rotor motor
MOQ: 1~200 pcs based on EXF price; 200pcs above based on FOB price.
Payment terms: T/T; L/C; Paypal
Approvals: CE
Type of Protection: IP44
Insulation Class: B
Speed Control: 0-10VDC/PWM
Description: Axial wall mounted exhaust fans were generally welcomed by everyone, more and more families choose to install with the axial wall fans. Heko high quality axial fans benefits and convenience to people as following:
1. More convenience, low noise, large volume;
2. Antistatic technology: antistatic, hard to capture dust;
3. Safety and environmental protection: anti-corrosion, rust, durable, good insulation properties, extending motor life, enhance security, and comply with environmental standards.