Adapter Flange for oilfield Wellhead connection
12" Wellhead Adapter Flange for the Oilfield Connection
Adapter Flange for wellhead connection
The adapter flanges are used to adapt the uppermost connection of the wellhead
equipment such as the tubing head to the lower most section of the Christmas tree.
Providing a transition from the wellhead to the X -tree, the tubing head adapter
flange is used for both single and multiple completions.
The dapter flange we manufactured including threaded, flanged, or studded-
top connections.
Detailed Specification of 12" Adaptor flange
ADAPTOR FLANGE 12" ,R57 , WITH STUD & NUT, SAME AS END FLANGE ON
VALVES(WITHOUT RING GASKETS)-CLADDED RING GROOVES INCONEL 625
RING GASKET R57, H2S TRIM. SS316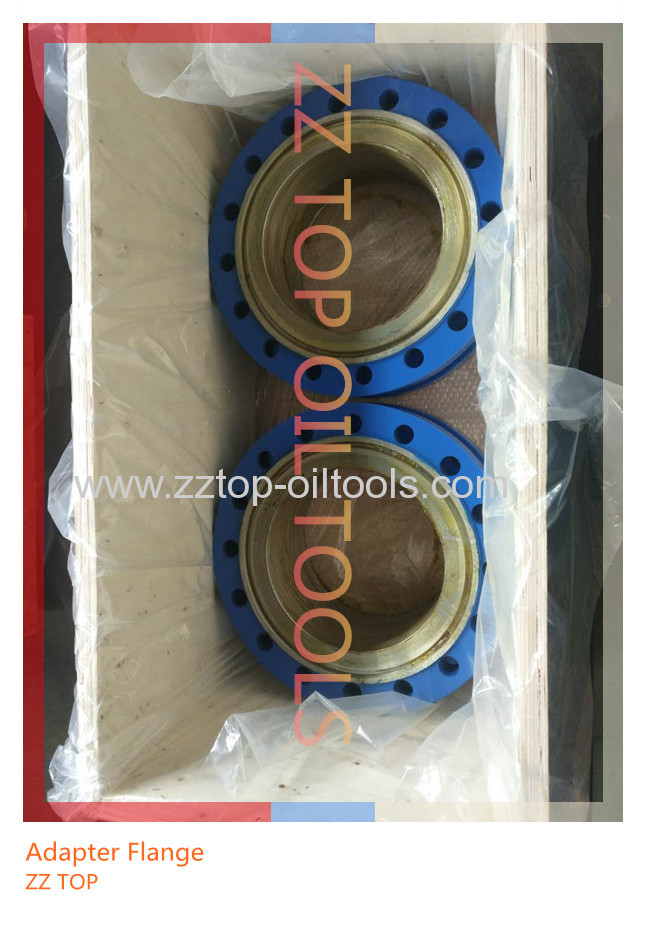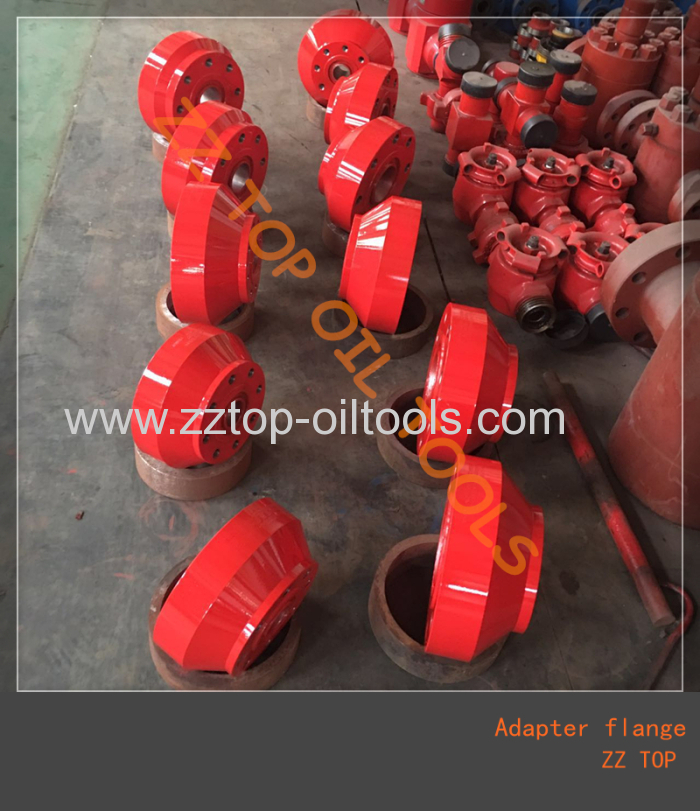 ZZTOP is the experienced and expertized manufacturer for wellhead equipment, provides cost effective wellhead equipment in a wide range of pressure and sizes available to accommodate most casing sizes, which are designed complying with API-6A specification levels and performance requirements for land, platform drilling and completion applications, we also offer industry accepted primary and secondary seals, as well as tubing hangers with resilient or metal to metal seals.
The main products include X-mas tree, Choke manifold, kill manifold, drilling spool, adapter spool,casing head, tubing head, DSA and other related gate valves & flanges.
Adapter Flange for oilfield Wellhead connection
12" Wellhead Adapter Flange for the Oilfield Connection