TRICONEX 3511 | Input Module
Our services
Quantity available:200 pieces per month.
Delivery time: 2-3 working days after payment.
Type of payment:T/T.
Courier partners: DHL, UPS, TNT, DPD, FedEx.
Quality assurance:1 year warranty
Technical specification, manuals and data sheets: Available on request
★ Contact: Jessica
☆ Email: sales*mvme.cn (please change * to @)
★ Skype: jessica01235483
☆ Mobile Phone: 86-18030235311(WhatsApp)
★ Wechat: hu18030235311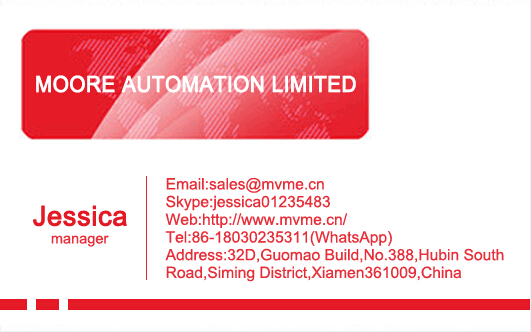 MOORE has a large selection of industrial electronic components including new and discontinued. These range from thirty years to the latest technology. Investing in new technology is not always necessary.
We are happy to help you keep your old equipment in good shape. Are you or your customers experiencing serious electronic equipment failures in your business?
Is the machine turned off and production stopped? Therefore, a quick solution is in your best interest! Sometimes it can be difficult to find the parts you need.
Our large inventory usually allows us to help you, so your production can be restarted immediately!
In the field of industrial automation, new technologies are rapidly introduced. Parts quickly become obsolete and scarce. Many times, the original manufacturer can't even help.
Advantage Brands:
★Allan-Bradley (1746,1747,1756,1769,1794,2711P..)
★TRICONEX (3008,3664,3805E.3704E,3700A 4351B...)
★YOKOGAWA (CP345,CP451-10,AMM12C,AAI141-S00...)
★ABB (07KT98 WT98,07KT97 WT97,DSQC679,IMASI23,IMDSO14...)
★Westinghouse (1C31194G01,1C31197G01,5X00106G01,1C31125G02...)
★BENTLY NEVADA (3500/42M ,3500/22M,3500/95.3500/15...)
★HIMA (F3330,F3236,F6217,F7126,F8621A....)
★FOXBORO (FCP270,FBM203,FBM204,FBM217,FMB231...)
★GE (IC693,IC697,IC695,IS200,IS215,DS200...)
★BACHMANN (MPC240,CM202,DI232,MPC240,NT255,AIO288...)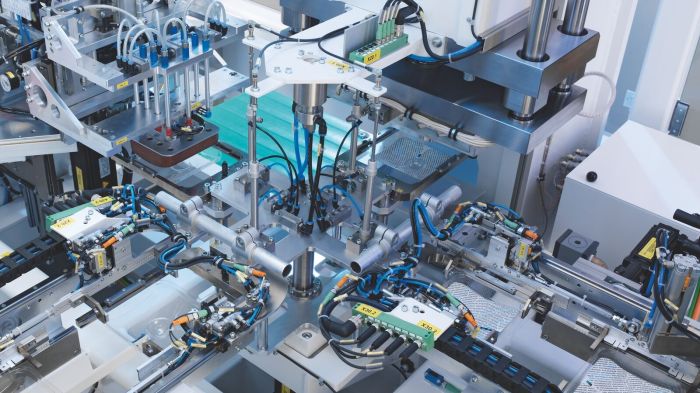 RINT-5211C
1SFA884213-AWL
1SFA884212-AVL
PSS175/300-500L
1SFA884209-ASL
ES100-9594
5761894-9C
ACS100-PAN
SNAU4434
NDPI-04 57619741 A
CDP312R
NVAR-31
PSS44/76-500L
PSS30/52-500L
ACS143-1K1-3-C
ACS143-2K1-3-C
PSS12-400B
5366268-B
ACS504-17-3
ACS143-4K1-3-C
SMIO-01C
SAFT-113-POW
RINT-5311C + RASI-01C
CDP312
| | |
| --- | --- |
| ICS TRIPLEX | T8293 |
| ICS TRIPLEX | T8292 |
| ICS TRIPLEX | T8290 |
| ICS TRIPLEX | T8449 |
| ICS TRIPLEX | T8444 |
| ICS TRIPLEX | T8442 |
| ICS TRIPLEX | T8314 |
| ICS TRIPLEX | T8297 |
| ICS TRIPLEX | T8296 |
| ICS TRIPLEX | T8271 |
| ICS TRIPLEX | T8173 |
| ICS TRIPLEX | T8170 |
| ICS TRIPLEX | T8160 |
| ICS TRIPLEX | T8141 |
| ICS TRIPLEX | T8801 |
| ICS TRIPLEX | T8802 |
| ICS TRIPLEX | T8805 |
| ICS TRIPLEX | T8821 |
| ICS TRIPLEX | T8824 |
| ICS TRIPLEX | T8831 |
| ICS TRIPLEX | T8832 |
| ICS TRIPLEX | T8833 |
| ICS TRIPLEX | T8834 |