Cup magnet position ferromagnetic items quickly and easily in the required place. Thanks to its construction, these magnets systems have only one surface of magnetic attraction. In other words, all the other sides are non-magnetic. This form of construction restricts the further spread of the magnetic field. As a result, other items or machine parts in the vicinity of the pot magnet do not become magnetized.
Pot magnet retain their magnet force indefinitely. Only increase in temperature and external magnetic fields can reduce their magnetic force.
The Applications:
Positioning jigs
Work holding fixtures
Catches and latches
Insert into jigs and fixtures for holding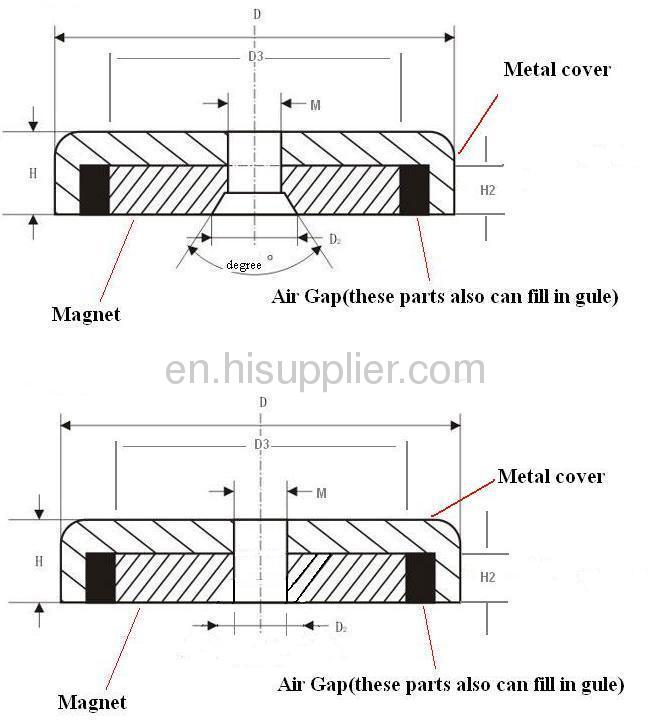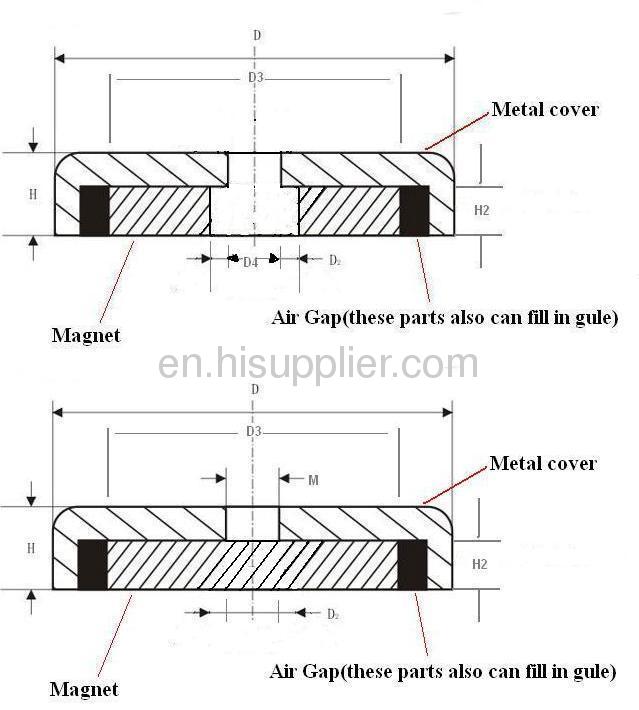 The construction of
cup magnets
If you would like to inquiry to this product to us, please kindly provide the detailed Sizes to us according to above pictures.
Also, we are able to produce other different type
cup magnets
completely according to your design and request. You only please kindly provide the detailed dimension or design.