SPC Furniture Stone Floor Production Line


Introduction
SPC is Stone Plastic Composites, are formed by the junction of extruder T die extrusion SPC base material,
with three,four or five roll calender,PVC color wear-resisting layer film and SPC base material, the disposable
heating laminating, embossing and become, is the product does not use glue.
Description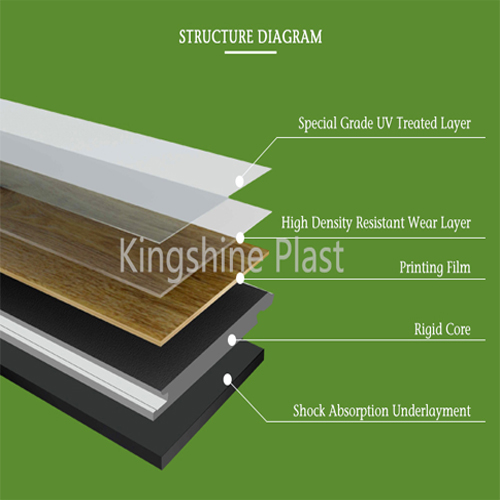 The characteristics of the SPC floor:
(1) 100% waterproof, suitable for any indoor area in addition to the outdoor use;
(2) the high environmental protection, zero formaldehyde, food grade;
(3) the fire rating Bf1 level;Highest standard for floor, applicable to fire control occasions with higher requirements;
(4) high strength wear resistant;
(5) the moistureproof prevent slippery, moth-proofing anticorrosive antibacterial;
(6) the foot feels comfortable, sound-absorbing the effect is good.
(7) the installation is simple, maintenance is convenient;
(8) response real wood texture, can be adjusted according to need different colors;
(9) WPC floor there are risks deformation at room temperature under 0 ℃;
(10) SPC floor is suitable for the cold (20 ℃) to the extreme heat (60 ℃) use of interior space




SPC Stone Floor :
Stone floor SPC (Stone plactic composite), is based on high-tech, developed a new type
of environmentally friendly floor has zero - formaldehyde, mouldproof, moistureproof, fire
prevention, insect-resistant, installation is simple wait for a characteristic.SPC floor is formed
by the junction of extruder T die extrusion of PVC base material, with three or four roll calender
roller are PVC color wear-resisting layer, PVC film and PVC base material, the disposable
heating laminating, embossing products, craft simple, the joint by heat, do not need to glue.
SPC floor materials using environmental protection formula, does not contain heavy metals,
harmful material such as phthalates, methanol, conform to EN14372, EN649-2011, IEC62321,
GB4085-83 standard.Popular in Europe and the developed countries and the asia-pacific market.
With its excellent stability and durability, stone floor not only solved the problem of the
deformation of real wood floor be affected with damp be affected with damp mildew, and
other decorate material of formaldehyde solution.Its selection of many design and color
design, suitable for indoor decoration, hotel, hospital, shopping malls and other public places.




The advantage of SPC environmental protection floor:


SPC is a new type of environmentally friendly composite floor products, its advantages are as follows:



(1) Waterproof, moistureproof. Fundamentally solved the wooden products after absorbing water be affected with

damp be affected with damp in damp and much water environment are easy to corrupt, expansion deformation

problem, you can use cannot be applied to traditional wood environment;


(2) The insect-resistant, termite resistance, effectively prevent insect harassment, prolong service life.


(3) Colorful, many colors available.Both have natural woodiness feeling and wood texture, and can according to

your own personality to customize the color you need;


(4) Plasticity, can realize the personalized style is very simple and fully reflect individual character style;


(5) High environmental protection, pollution-free, pollution-free, recyclable.Product does not contain formaldehyde,

benzene and for the environmental protection product, recycled greatly save the wood use, suitable for the sustainable

development of the national policy, the benefit of society;


(6) High fire resistance.Effective flame retardant, fire rating to achieve B1 level, in self-extinguishing fire, do not produce any toxic ;
(7) Good machinability, available, planing, sawing, drilling, surface can be painted;
(8)Simple installation, construction is convenient, does not need complex construction technology, saving installation time and cost;
(9) Does not inflation, changeless form, do not need to repair and maintenance, easy to clean, save the repair and maintenance costs;
(10) Dound-absorbing effect is good, good energy saving, make indoor energy-saving more than 30%;
(11) For SPC relative LVT \ WPC floor by floor investment cost less quick effect, less artificial, labor intensity is small, the environment clean and tidy.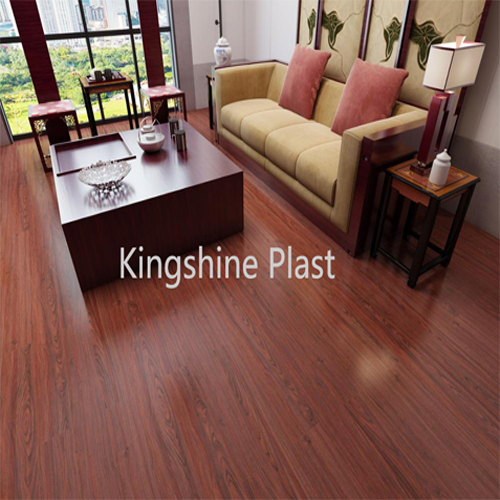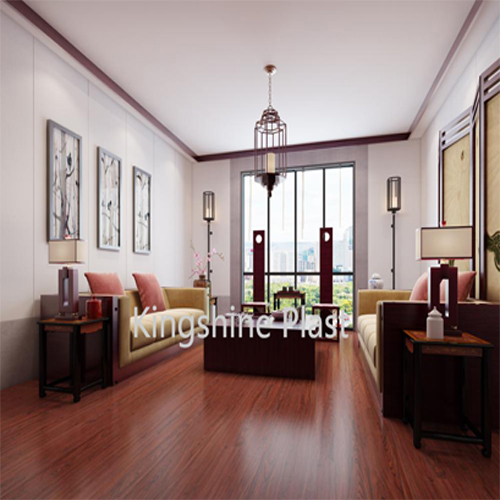 Working Flow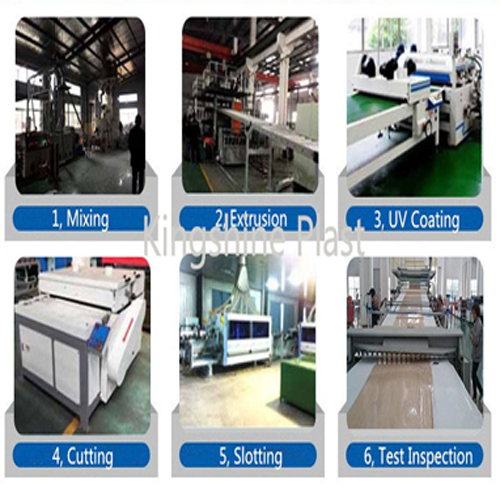 Process 1 : Mixture

According to the ratio of raw materials for automatiic weighing, high-speed
mixer hot mix (thermal mixing temperature: 125 ℃, role is the mixing of various
materials, eliminate the moisture in the material) - > enter cold mix (material cool
down to prevent caking and discoloration, cold mix temperature: 55 ℃).- by cooling
mixing of materials;
Process 2: Extrusion

Join the twin screw extruder, heated extrusion - into the sheet forming,
extrusion molding pieces.After four roll calender, base material to decide
to stick color film, thick stick wear-resisting layer - cooling - cutting;
Process 3: UV tempering.

Surface UV - tempered, tempering hot water temperature: 80 ~ 120 ℃;
The cold water temperature: 10 ℃)
Process 4: Self-finished Product inspection
Cutting, notching, trimming, chamfering to inspection, packaging.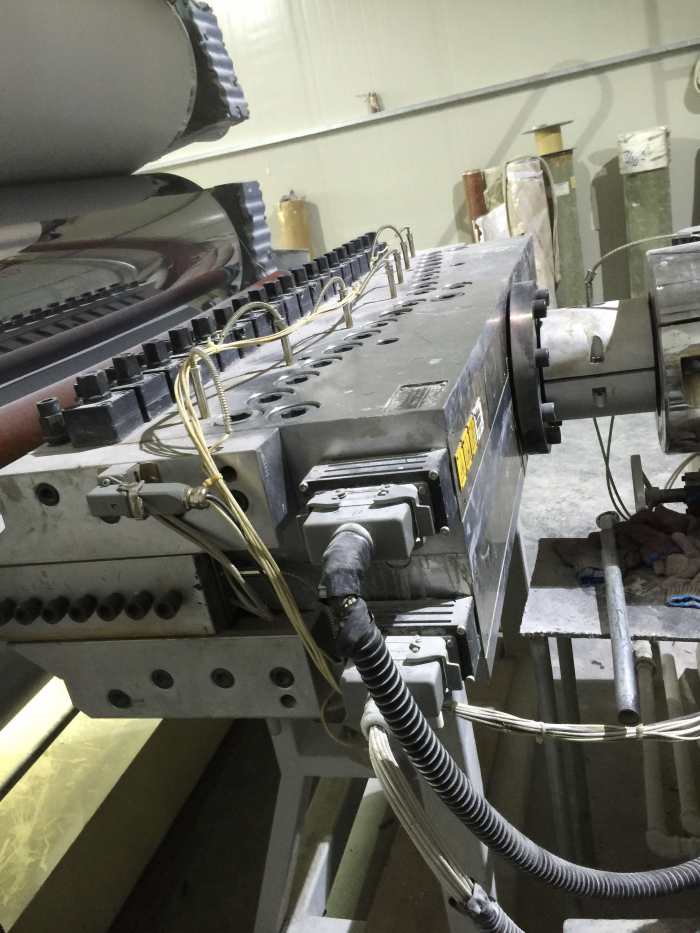 SPC floor shrinkage rate:
1 ‰ (after tempering treatment), or less acuities were 2.5 ‰ (before tempering
treatment), (shrinkage test standard: 80 ℃, 6 hours).



SPC floor density:
1.9 ~ 2 tons per cubic meters;


Advantages:
SPC floor SPC floor physical index is stable and reliable,
chemical indexes accord with the international and national standards;
SPC floor faults:
SPC floor density, heavy weight, high transport costs;


Production of SPC and LVT, WPC floor by floor comparison: SPC floor processing, simple manufacturing process.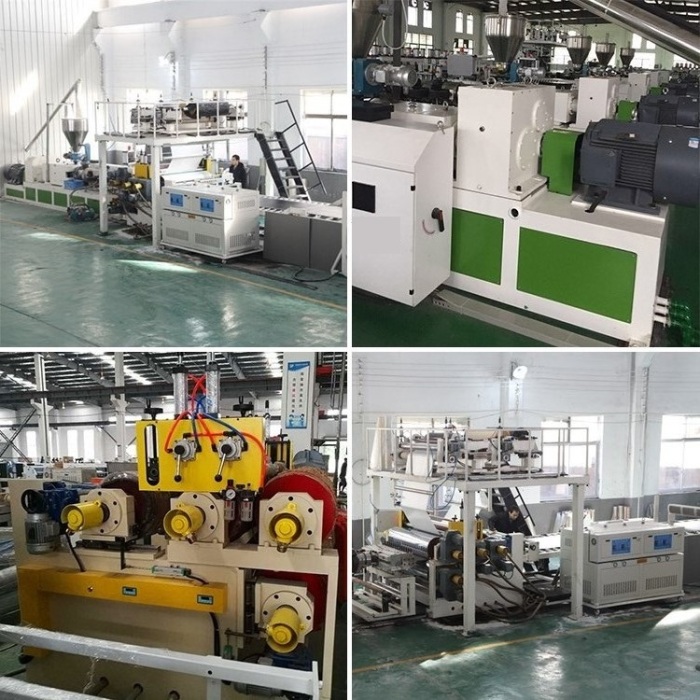 Service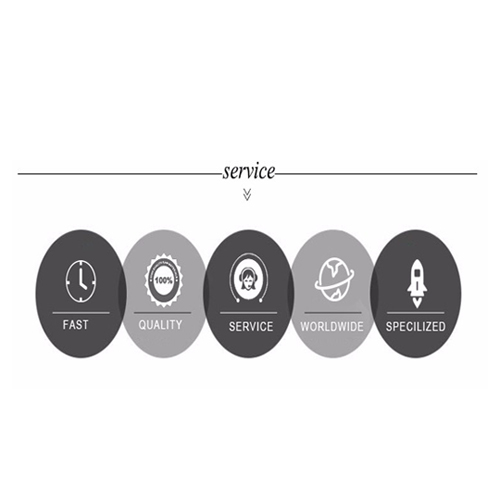 Pre-sale service
-To provide information and market research.
-To provide consultation,to provide many kinds of conveniences and market service,etc.
-To help customers make the project planning and system requirements analysis.
-To make our products maximum to meet clients' requirements.
-To play the greatest overall economic benefits of customers' investment.
After-sale service
-To install products and test products freely for customers.
-To provide the formulas and technologies of relevant products and the information of chemical materials manufactories.
-To direct technology aspect of relevant use according to customers' requirements.
-To provide technical training for clients' employees.
-To be responsible for maintenance service, door-to-door service under the necessary circumstance.
Technology support
-To provide installation and test for the machine.
-To provide formulas and technology of relevant products.
-To provide information of chemical material manufactories.
-To provide technical training for clients' employees.
Packaging & Delivery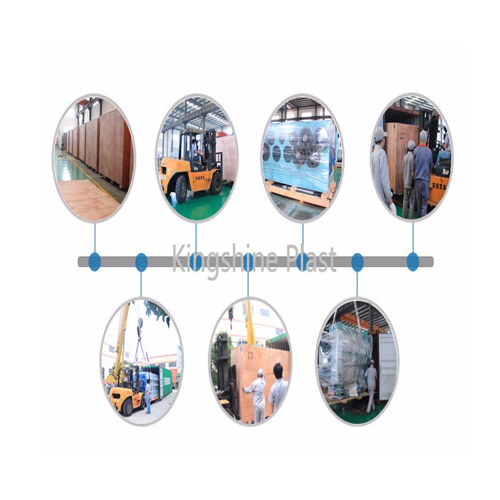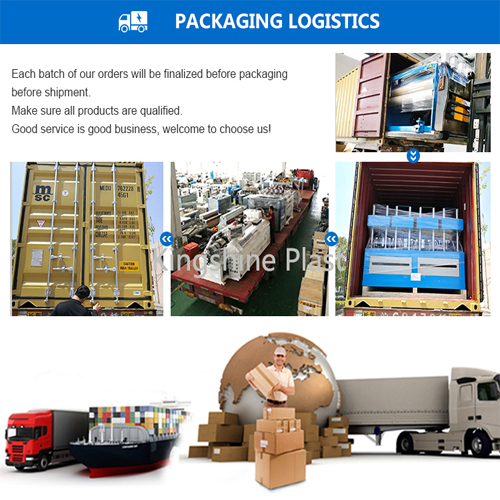 Packaging Details
Standard shipping package for PVC WPC Foam Board making machine
Port
Shanghai
Lead Time
| | | |
| --- | --- | --- |
| Quantity(Sets) | 1 - 1 | >1 |
| Est. Time(day) | 45 | To be negotiated |
Kingshine Plast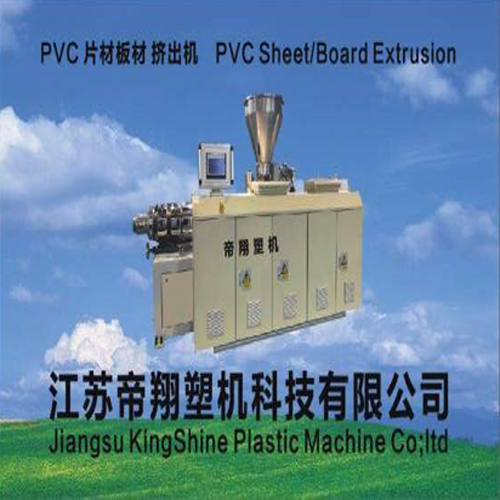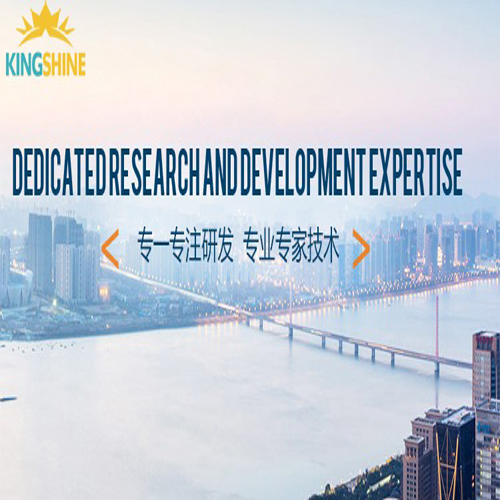 -Over 20 years' experience in manufacutre machines.
-Over 40 countries' customers in the world.
-Over 3000 machines are using.
-Over 50 lines send to the world per year.

Kingshine Machinery is dedicated to various solutions in Plastic Machine customized to customs satisfy.