Fun backyard inflatable crocodile slides
Don't be afraid, this is just a giant inflatable crocodile crawling on this inflatable slide, how delicate and lifelike this inflatable crocodile is made. The slide has two lanes for sliding, and there is little bump on the bottom of each slide to avoid kids falling on ground. This product is suit for animal theme parks.
Get one to catch the eyes of kids!!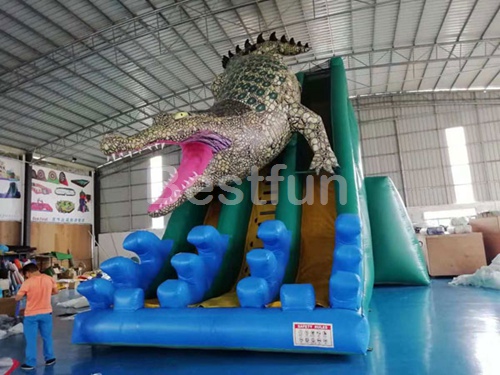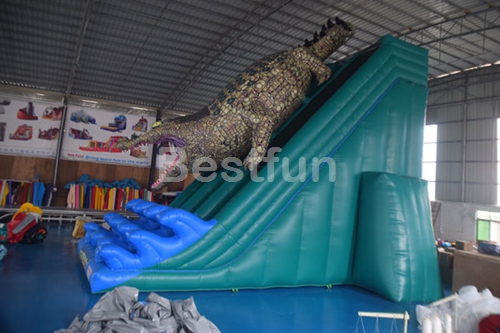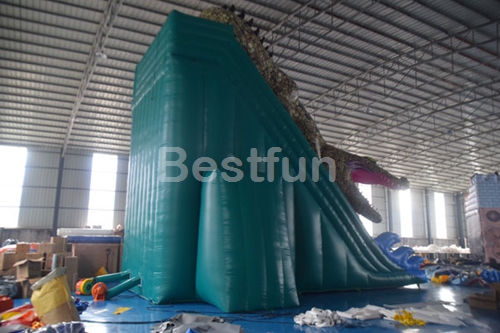 Our designers will work with you to create the customized inflatables that is right for you. You can order any of our standard inflatables branded to your company through colors and logos or let us help you with a complete new idea. Our art department will work with you from the initial concept design through bringing the inflatable to reality.