capillary tube mats
Sinolanc capillary mat is made of Polypropylene. It consists of plastic tubes with an external diameter of only 4.3mm and two collection pipes with diameter of 20mm. The mats are supplied in lengths of 1m to 12.0m and variable widths up to 1.0m.

Hot or cold water runs through the sinolanc capillary tube system to exchange heat with the space air by radiation. Due to the large exchange surfaces, large energy quantities can be transmitted with low temperature differences between the active room surface and the room air.
Technical Specifications:
| | |
| --- | --- |
| Product | Capillary Tube Mat |
| Material | Polypropylene (PP-R) & Blue |
| Collector pipe size | 20*2.0 mm |
| Capillary tube size | 4.3*0.8 mm |
| Spacing of Capillary tubes | 10mm, 15mm, 20mm, 40mm |
| Length | 600mm - 12,000 mm |
| Width | 1000mm |
PRODUCTION DETAILS:
Sinolanc uses only high qualigy Europen polypropylene granulate which is free from hazardous substances. Neither exhaust air nor waste water is produced, production residues are 100% recycled.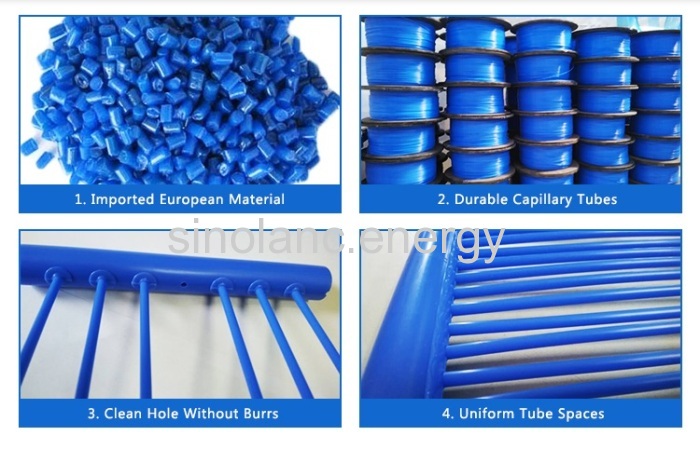 Sinolanc capillary tube mats are precisely prefabricated in accordance with the dimensions required for your project. Sinolanc supports the fast delivery.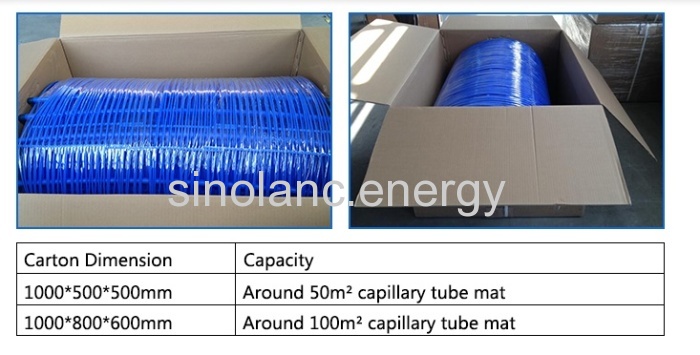 Sinolanc capillary mats produced by German advanced production line equipment. The exquisite welding technology ensures a very high quality standard and allow a long-term guarantee.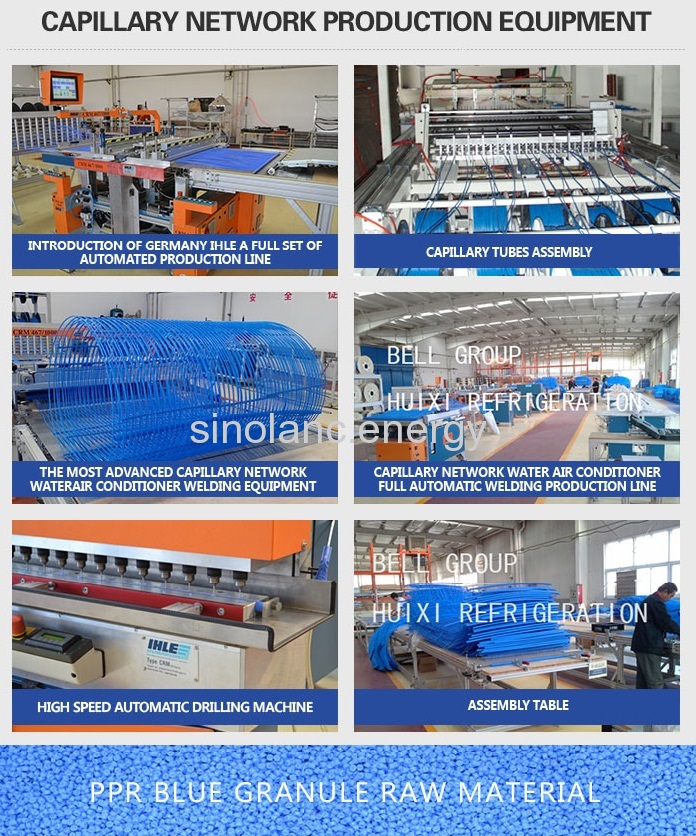 The capillary tube mats can be installed in the ground, wall and ceiling as heating and cooling system, and can be embedded in the soil or installed in the tunnel as the energy collection device. In addition, it can also be made into a refrigeration module (gravity cabinet) to replace the traditional constant temperature system.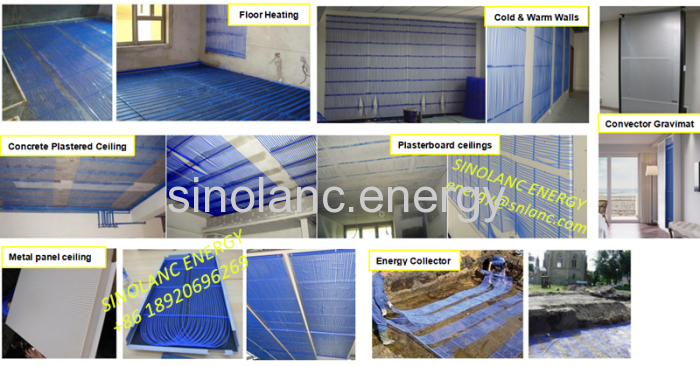 If you would like a free no-obligation quotation and get catalog of capillary tube mats, please do not hesitate to contact us