Introduction Of capillary tube mats system:
The sinolanc capillary tube mats system is an energy efficient, low temperature heating and cooling system.The sinolanc mats can be installed in the ceiling, wall or floor. An energy carrier (either water or special fluid) is circulating at efficient temperature in the capillary tube system.Thermal energy is transferred into the room in the same way as energy from the sun is transferred to earth.
Cooling from ceiling is ensured by convection and absorption of thermal energy.
The capillary tube system can be installed in all types of building and connected to various energy sources, including natural ones, like river or lake.
Technical Specifications:
| | |
| --- | --- |
| Product | Capillary Tube Mat |
| Material | Polypropylene |
| Collector pipe size | 20*2.0 mm |
| Capillary tube size | 4.3*0.8 mm |
| Spacing of Capillary tubes | 10mm, 20mm, 40mm, Z20mm, Z40mm |
| Length | 600mm - 12,000 mm |
| Width | 1000mm |
| Test pressure in production | 20 bar |
| Recommended operating pressure | 4 bar |
PRODUCTION DETAILS: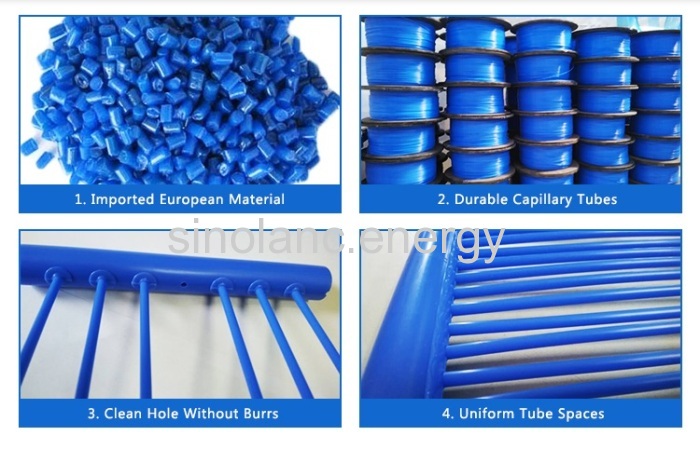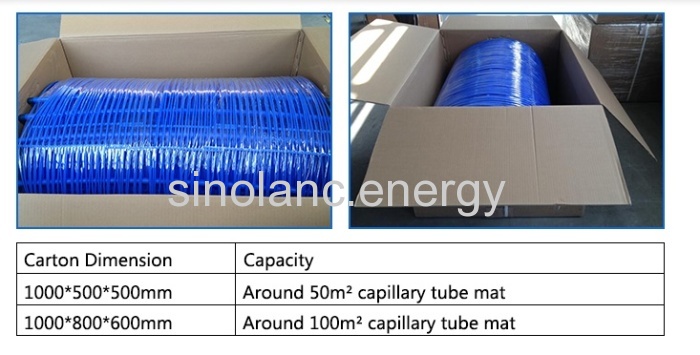 Introduction of Germany the most advanced production line equipment. The exquisite welding technology ensures a very high quality standard and allow a long-term guarantee.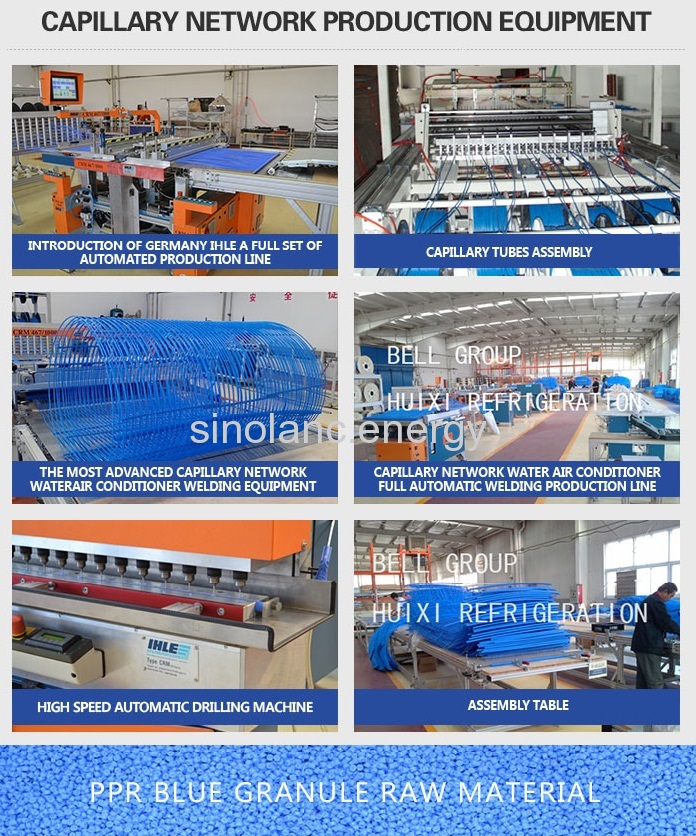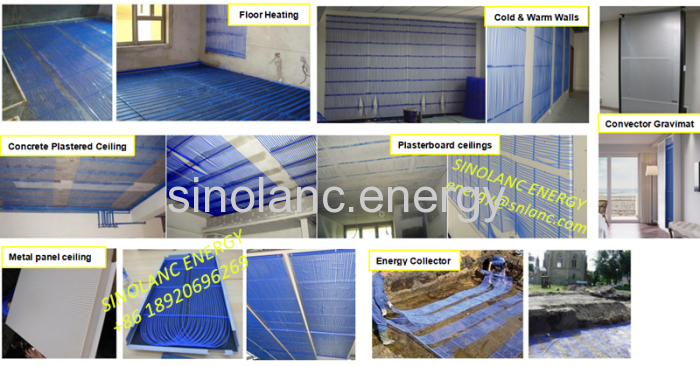 If you would like a free no-obligation quotation and get catalog of capillary tube mats, please do not hesitate to contact us