GROUP 0+1
A convertible seat suite for babies from birth to 10kg with rearward facing,and from 9kg to 18kg with forward facing,for the babies from birth to 4years old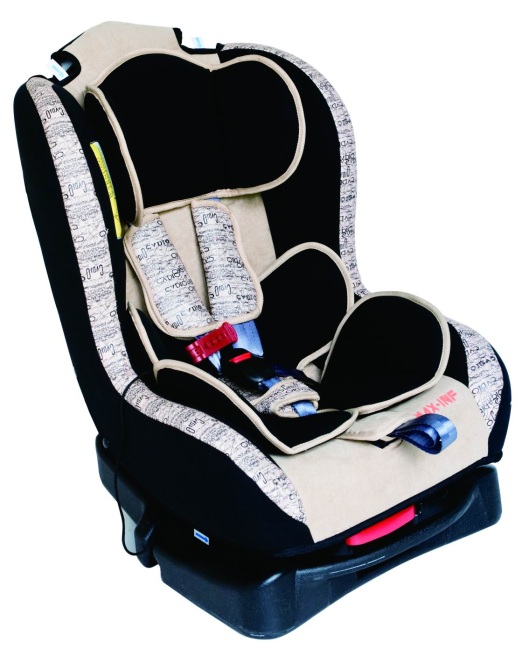 .Adjustable headrest(could be chosen without headrest).
.With its own 5-point safety belt.
.Easy to install with a 3-point seat belt.
.Sitting and sleeping positions with easy one hand operation.
.Tighten the harness just by one hand.
Double the slide channel much more stable,safer.
.V3A with adjustable headrest.
. Carton size69*48*64cm. Qty:2pcs/ctn 1*40HQ:648pcs
Important notes:
1.Read instruction manual carefully.
2.The correct fitting of theseat belt, along the red marking between the shell and the base of theseat, is of vital importance for the safety of your
child.
3.Never leave your child unattended in the car.
4.Do not use a child safety seat if the vehicle is equipped with afront air bag. This can be dangerous. This does not apply to so-calledside
airbags.
5.Must only be used on a forward facing seat. And we recommend that it is fitted on the back seat.
6.Please should not be used longer than 5 years after the date of purchase.
7.The moving parts should not be lubricated in any way.
8. The seat must not be used without the cover. And must always be secured with a seat belt
9.In order to prevent damage to the cover, do not remove the Baby Shield logo
10.The seat may be cleaned with Luke-warm water and a gentle soap. Donot use any abrasive detergents. The cover must be washed by hand at amaximum temperature of 30 °C. Do not use a dryer.