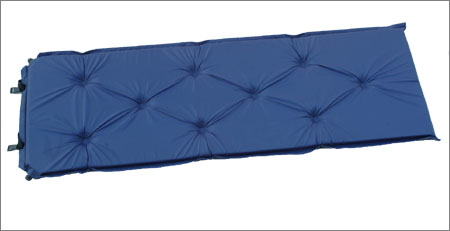 1)self inflating,pump not needed
2)PVC coating,waterproof
3)with pillow
Features:
this product is light, durable, comfortable and environment-friendly.
it's suitable for one person use and resist dampness.
it is automatically inflating by the easy-open, easy-close valve.
thisinflatable mattress can be rolled up or folded and carried or storedeasily. You can make them a welcome choice for camping trip or temporarybedding at home for guests
our products can be used indoor oroutdoor for you to provide comfort on rough ground. When you lay on it,it can help you reduce the body heat loss, prevent cold airintrusion.So it is ideal for backing, camping and leisure by using carry straps.
material, size, colour, and packing is available , we can offer for you
your own logo or printing is also available.