paper printing press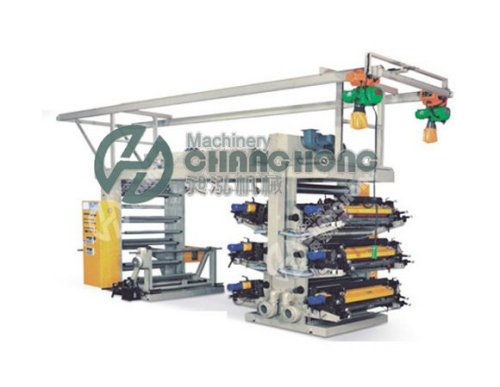 Specifications:
1)Paper Printing press is used for printing both paper and plastic materials, such as BOPP, PET, CPP and similar lamination materials etc.
2) Paper Pringting press adopts PLC control and meter counter.
3) Paper Printing pressadopts vector motor to control each printing unit tension.
4) Shaftless Inserting System: it adopts air cylinder and moving nuts to lock the plate in horizontal.
5) Ink Blade Scrape System: the scrape blade can be adjusted at random and it adopts double air cylinder to control scrape blade.
6) Printing platen Lifting System: it adopts double-cylinder to protect the cylinder when air leakage.
7) Registration Device: it adopts computer controls the synchronic vector motor by means of adjusting lead screw.
8) Unwinding and Rewinding System: it adopts unwinding/rewinding structure with double working positions which can realize automatic material exchange. THe unwinding and rewinding tension and traction tension adopts frequency inverter to control the line speed.
9) Dry and Cooling System: the dry oven adopts electric thermal coupe to heat and eccentric air blower to make recycle wind, auto temperature control system to keep constant temperature. THe cooling device is installed on each dry oven, it adopts water cooling system.