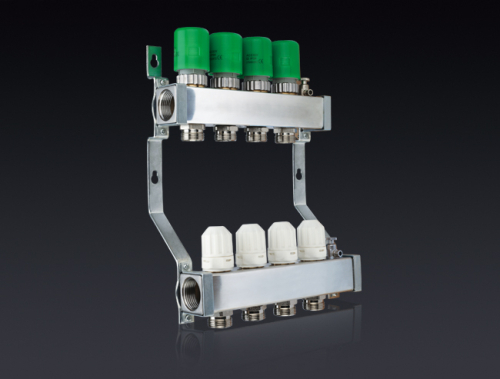 double line square stainless steel manifold


optional accessory
1. ball valve with temperature meter
2 viewable flowmeter
3 adapter
4 actuator
5 room temperature controller
6 bracket
Product's features
♦With visual flowmeters in supply part to adjust the flow fo each loop precisely.
♦With thermoelectrical motor and control valve in return parts to cntrol teh temperature automatically in te system.
♦The exhausted gas in the system can be released automatically by the automatic exhaust valve.
♦Drainage valve is convenient for draining and pressure testing.
♦It is convenient for installation and maintenance with movable connection fitting.
♦Double-sealed , safe and reliable .
Note : We can adjust the distance between the top and the bottom bars according to the customs requirement , and make the customized products .