XS(N)-35X30 Rubber kneader
1. Automatic mode and manual mode
2. Lightweight and energy-saving
3. Environment-friendly
4. Mixing rubber and plastic
Main Feature:
1. With completely sealed condition, materials are mixed or plasticized under certain pressure, controllable temperature, which makes high production efficiency and obtains excellent stable quality.
2. Spiral angle and over lapping length of the blades of the rotors are of reasonable design and make the materials to be dispersed uniformly.
3. Surface where is contracted with the machine are all plated with hard chromium and polished, which is corrosion-resistant and wear-resistant.
4. Jacket construction is adopted in parts that surfaces contact with materials to achieve excellent water-cooling or steam-heating effect and fit in with the needs of plastics and rubber processing technology.
5. Feeding from back door on the frame(or separate top door) is convenient ofr continuous process operation in production line. The mixing chamber is able to turn forward by 140 around th front rotors to discharge and is easy for changing pigments and cleaning the chamber.
6. Programmable logic controller (PLC) is adopted in the electric-control system, which has reliable control function and alarm function, and interlock safety-protection function and it is provided with serial interface of net.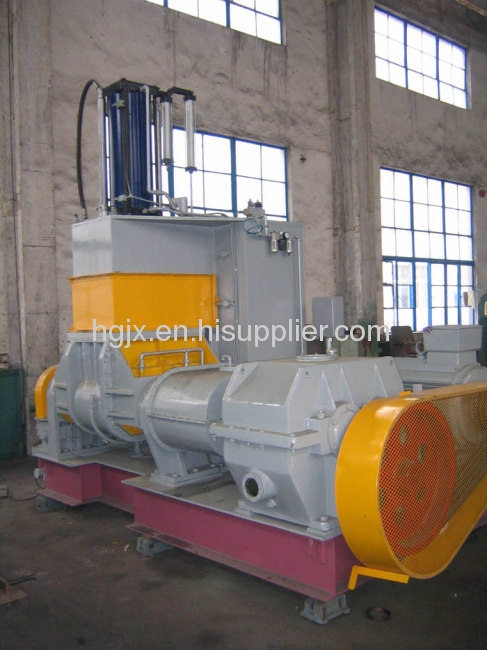 XS(N)-35x30 Environment-friendly Rubber kneader